In the morning we had a driver take us to La Martiniere college for my Dad to do some interviews for his work. We thought it was at least 15min away, but turned out to be just over the road. Felt kinda silly all piling out of the car after 30 seconds. Turns out there are two campuses and the other campus was the one we were thinking of.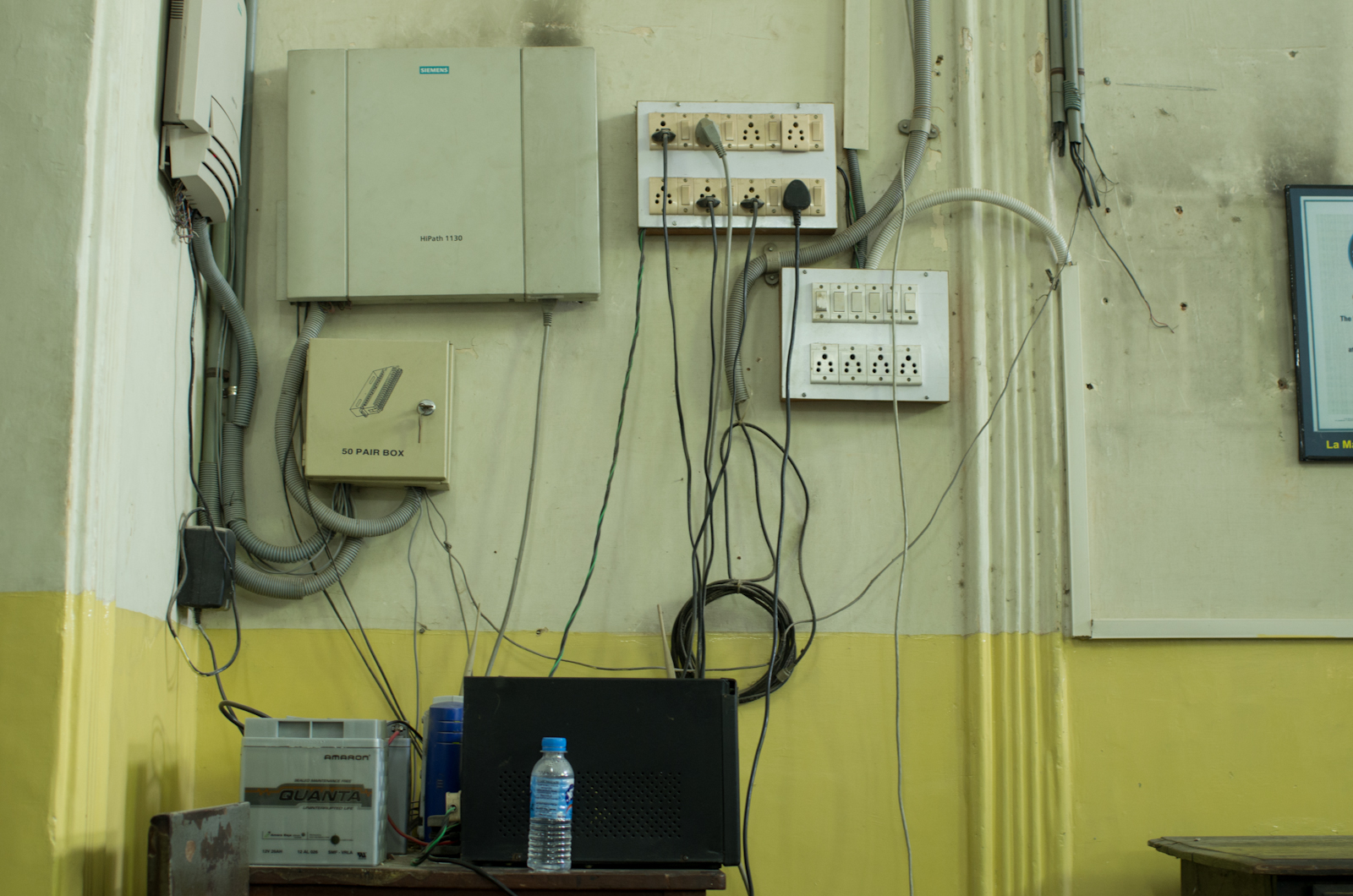 While we waited the power went off about 3 times, in 30min. Lucky there were a few car batteries around to keep the computers going. Outside on the steps was a book binder preparing notebooks.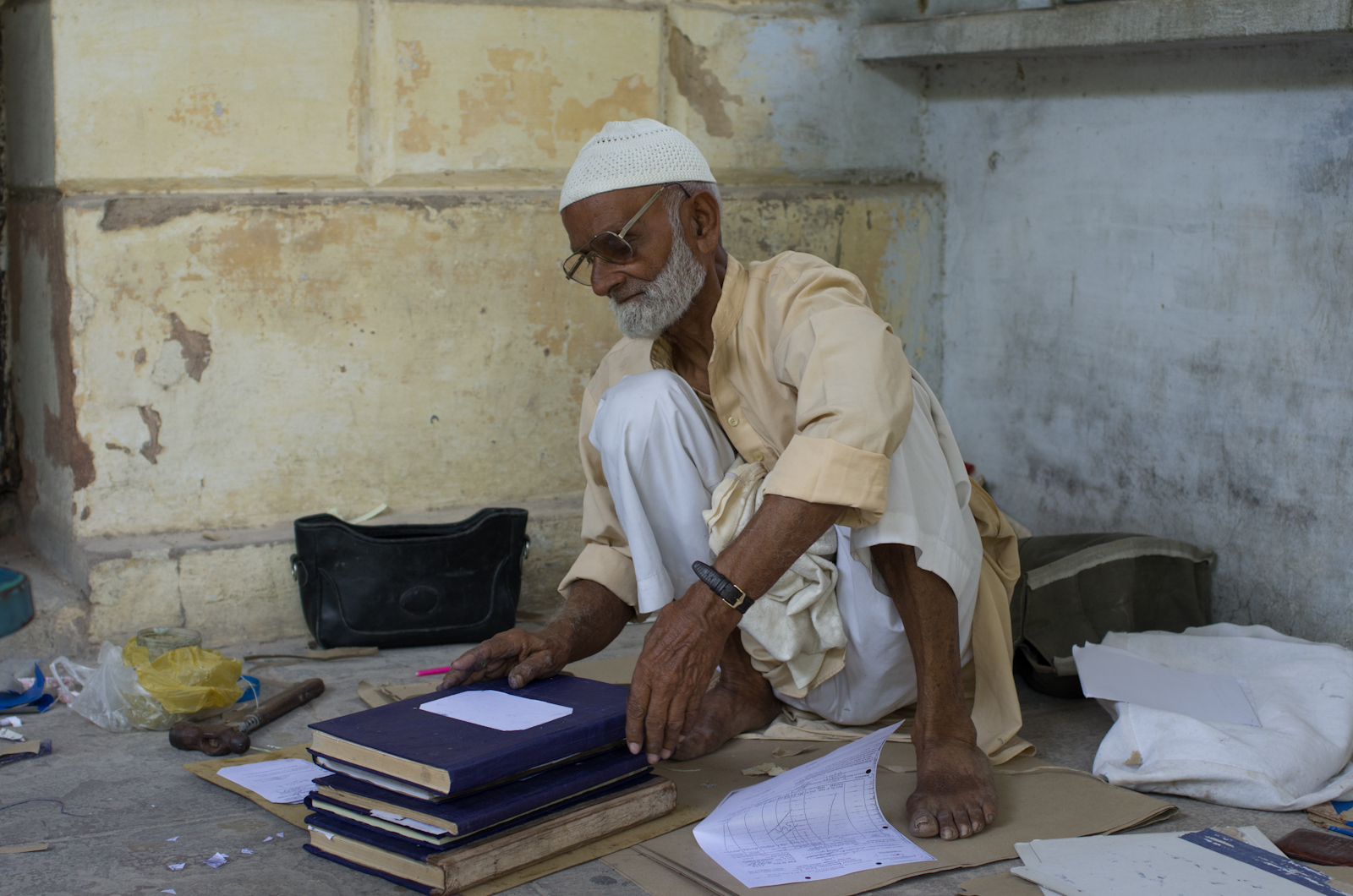 After Dad had finished his work we headed off to find SEWA, we had tried to find it a number of times, but the taxi drivers would always take us to another chikan place. We drove down a number of back streets, avoided some cows, and got slightly lost. A few times the driver stopped and asked for some directions. I had an approximate location and was following us on GPS. But the address was on a road with no name. The driver took us back to a chikan shop we had been to before, and we knew it wasn't the place, but in the end they directed us to the location, just one street down.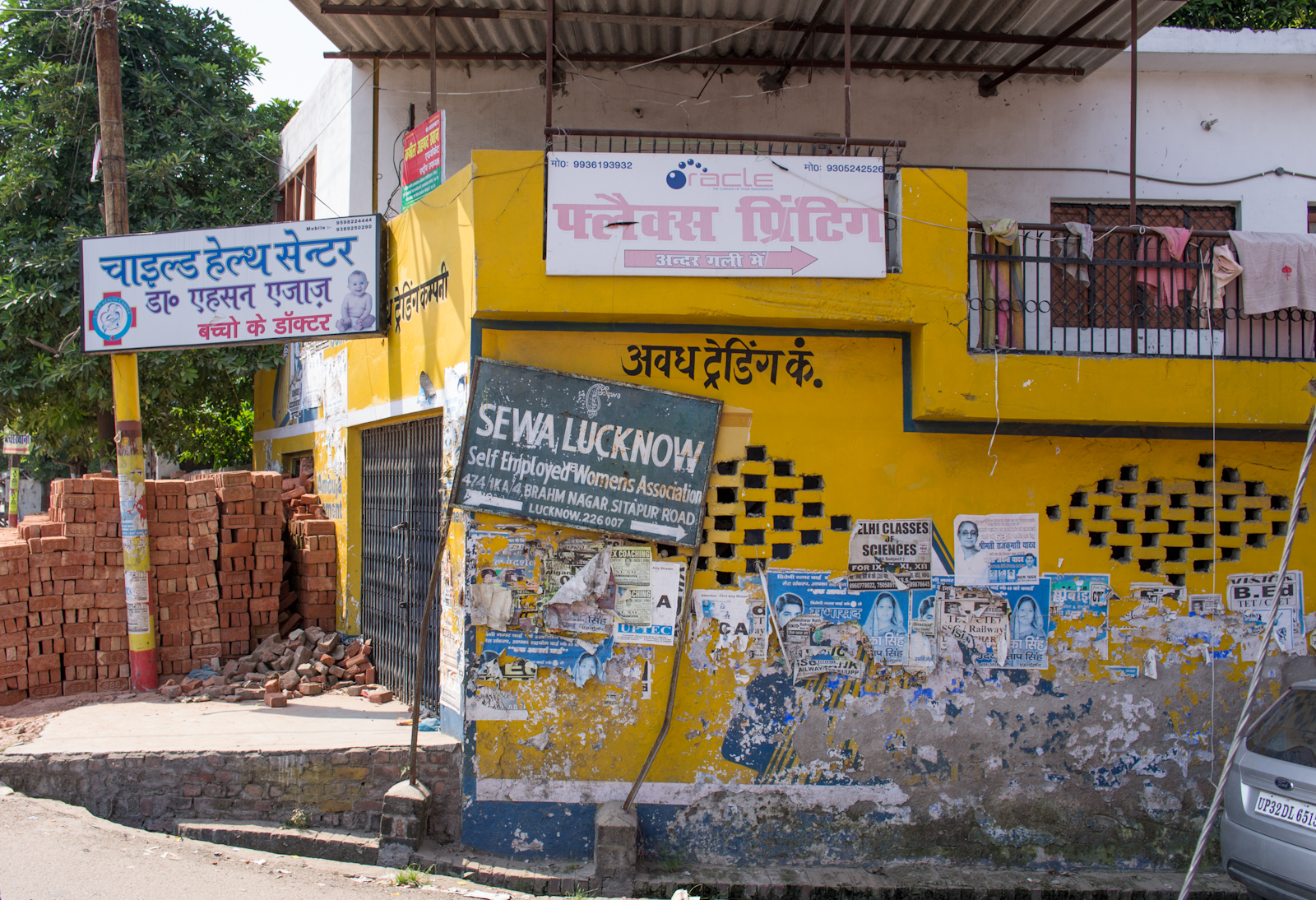 Self employed women's association (SEWA-Lucknow) is an autonomous organisation of Chikan artisans. Impetus for setting up SEWA-Lucknow came from a UNICEF sponsored study conducted in 1979 on the condition of Chikan artisans. The study established that over 40,000 Chikan artisans working in and around Lucknow were highly exploited in the industry even as middlemen made hay. As a result, Chikan artisans lived in shanty localities and suffered from poverty; they and their offspring were illiterate; and their families had poor health.
We were greeted at the gate and told to wait while they phoned up to see if we could go in. We were taken upstairs and met by the director who spoke to us a little before asking if we wanted to look around. So we were given a tour of the place.
After seeing how it was all made we were invited to have a look at the finish products and make some purchases. Considering how much effort was put into finding the place I'm not sure Mum bought enough stuff. But since their phone line died while trying to use the credit card and we had to pool our cash she probably got enough.
The rest of the afternoon was spent in the hotel and packing for the train trip to Mussoorie.