While I am still working my way through the last two (or three) countries in my SweetChilly blogs, I wanted to take the time to post some photos from a couple of weekends away I've managed this year. I was supposed to have been to Canada and Japan this year, those trips will have to wait for now.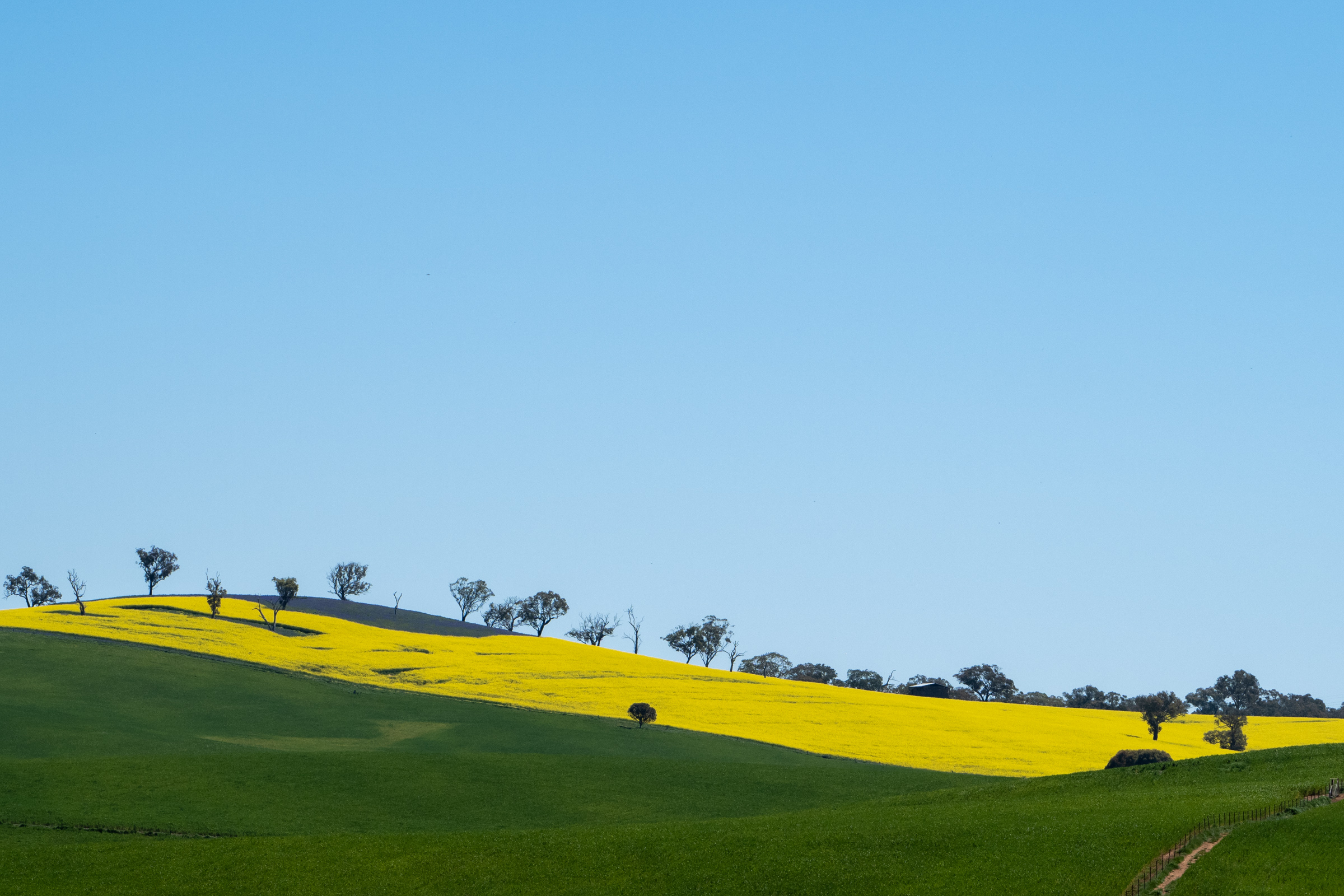 I hadn't taken any leave since early January, and it was really nice to have just one night away during a long weekend, and to head out with the sole purpose of taking photos and enjoying the scenery.
My car was damaged in a hail storm in late January, since then I had been on the bus to work, but did managed to borrow a friends car on the weekends to do some shopping and get to the gym.
It took me several months to get a replacement car after mine was taken away by the insurance company. The model I wanted hadn't been released yet, but I wasn't going anywhere, so I was able to wait.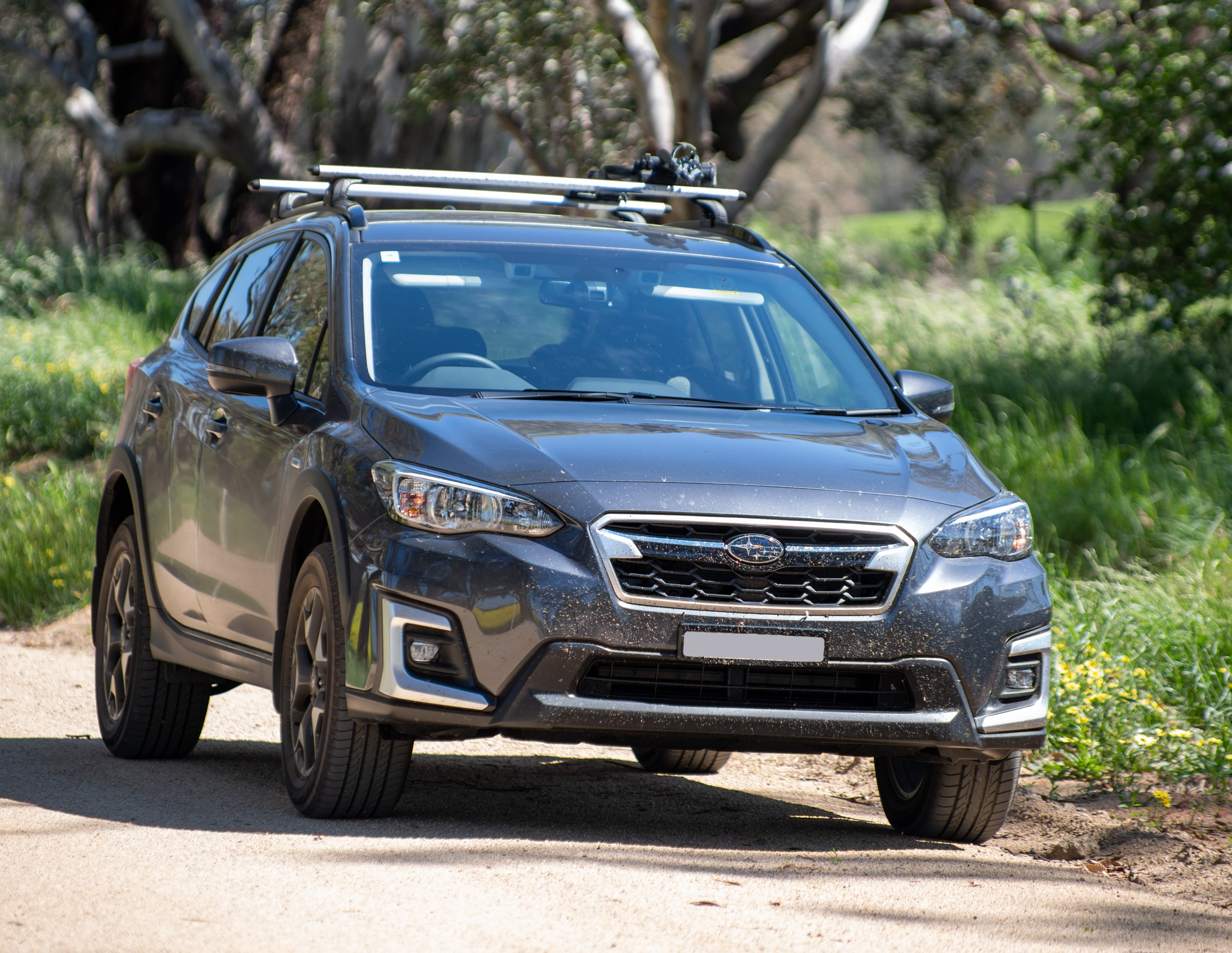 For a couple of weeks my Instagram feed had been filled with the yellow canola fields. The Canola Trail is not far from Canberra, just down the Hume and west for a couple of hours. I had visited Temora before for the airshow, but hadn't been out that way for a number of years.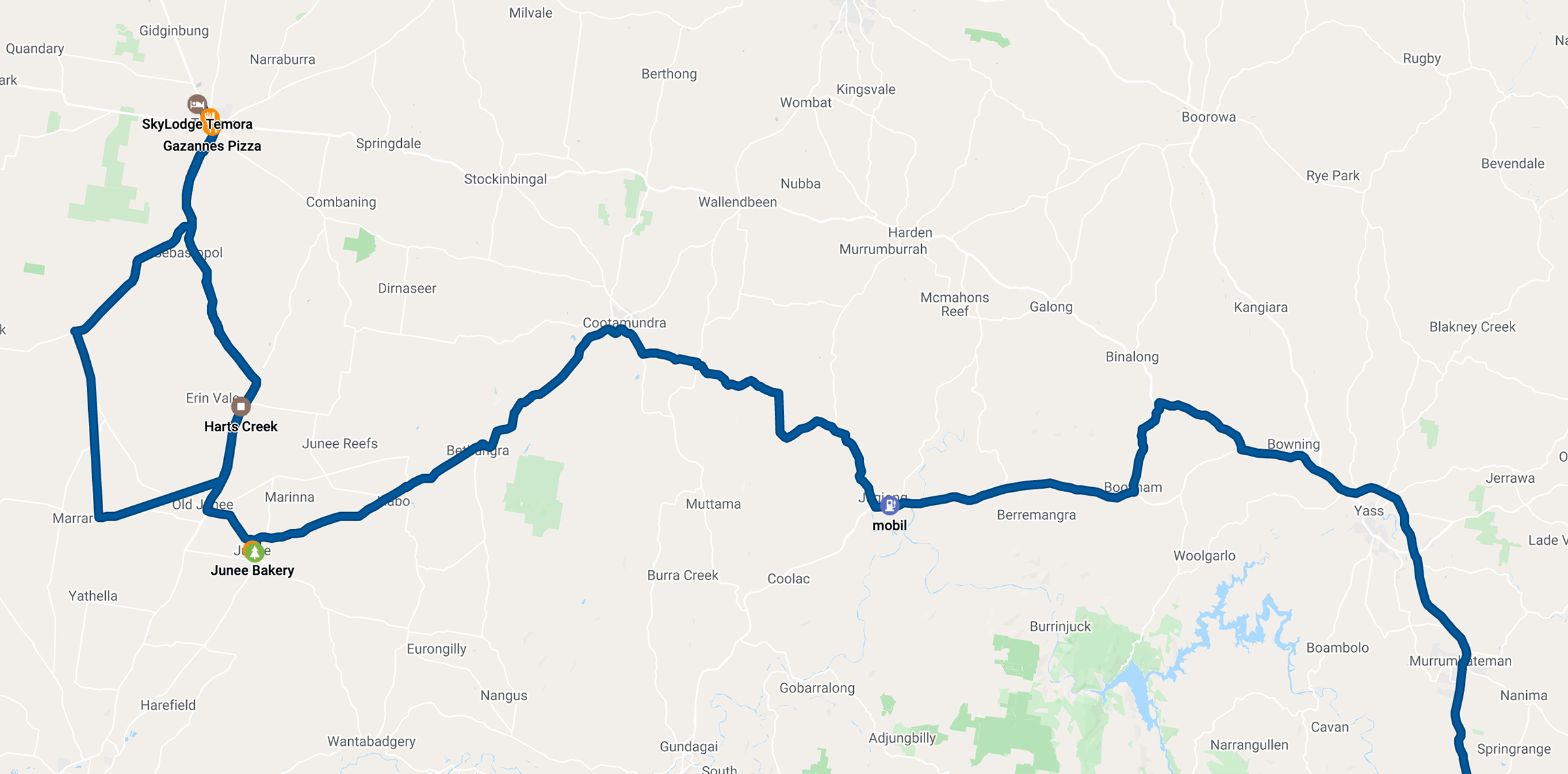 I jumped online and booked a hotel in Temora for a single night and started packing all of my camera gear. One and a half backpacks, plus my drone, plus my laptop, and a change of clothes.
I didn't have a set route in mind. I just headed down the Hume and exited near where I knew there was some fields. I found a windy road that headed west towards Temora and followed it for a while. I wasn't the only doing this on the day, and there were cars with Canberran number plates and others taking photos of the fields.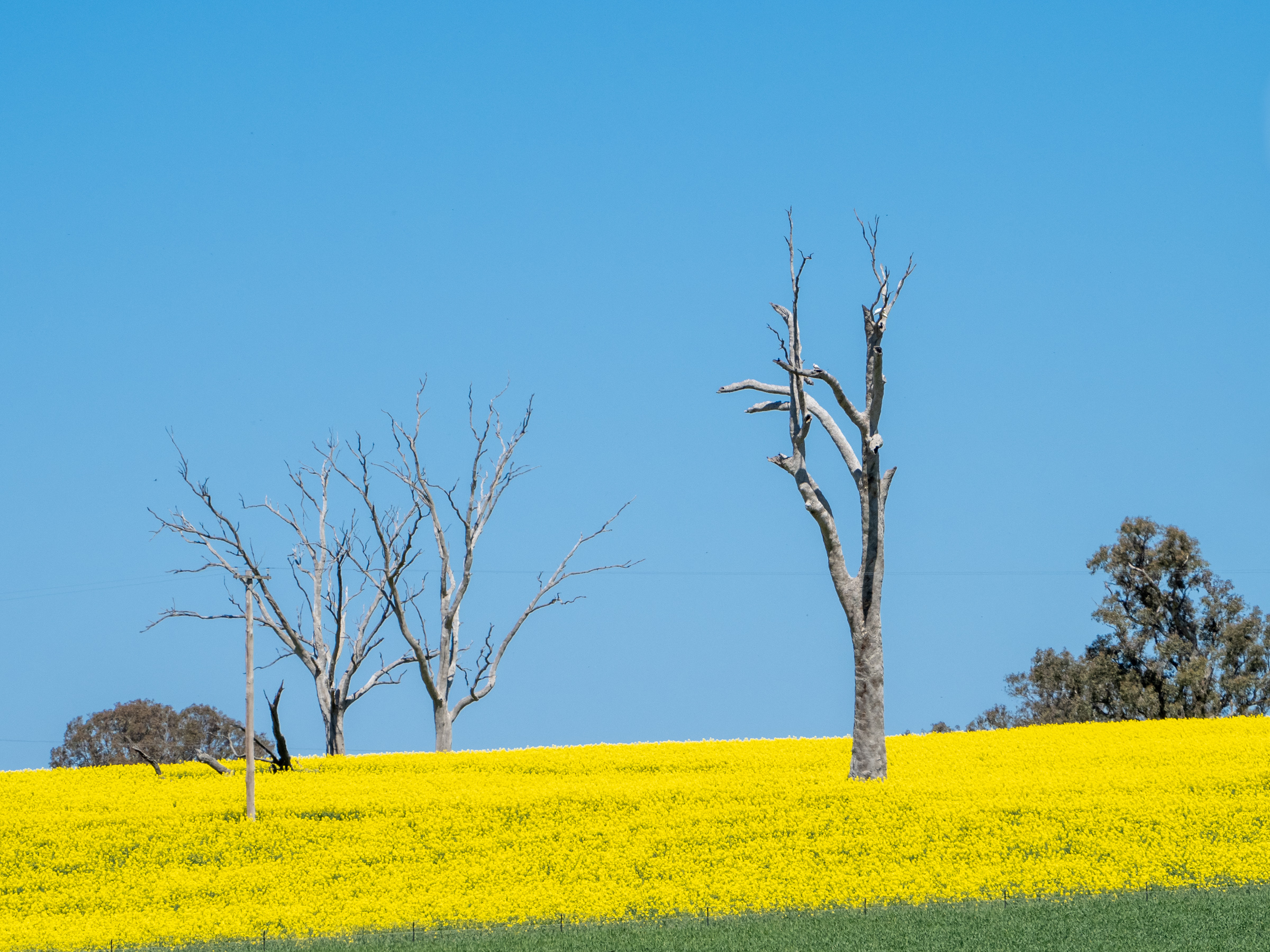 After a while I found myself in Junee and got a sausage roll for lunch. I then followed my nose, and Google Maps on Android Auto to my hotel. I wasn't 100% sure where the hotels was – I had just put the address into Maps. Turns out I had managed to book a room at the airfield. I am sure they are booked out when they hold airshows, but today it was quiet.
After I settled in and had a quick nap I packed my cameras back up again and headed out.
When I travel overseas I do manage to cut down my camera gear to the bare minimum. That isn't to say I travel light, but I will compromise. It is one reason I really enjoy using the Micro 4/3 system. The image quality is 'good enough' while keeping the lenses relatively small and lightweight, and allowing my to travel with a variety of focal lengths in a small bag.
When driving around NSW I can take what I want, and I took my full frame Pentax and a number of larger lenses. The camera alone is over a kilogram before adding a lens on the front. I had one of my favourite zooms on the front, the Pentax DA* 50-135mm f 2.8. An APS-C lens, that gives a square crop when using it on a full frame body.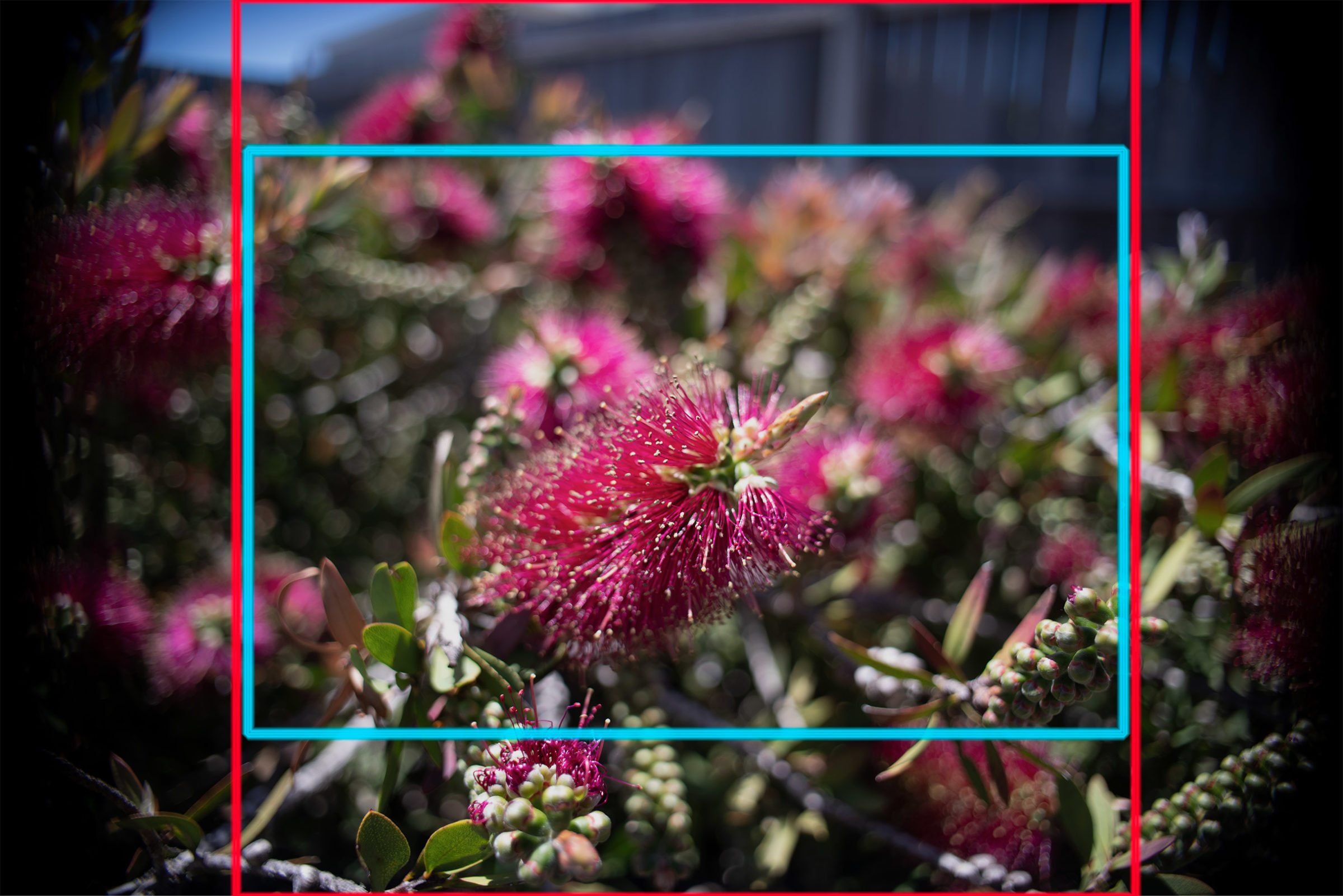 I really started to enjoy working with the limitation and the square crop, and being able to play with the depth of field of a f 2.8 zoom on a full frame body. I absolutely love the colours form Pentax glass, on a Pentax camera, with late afternoon Australian light.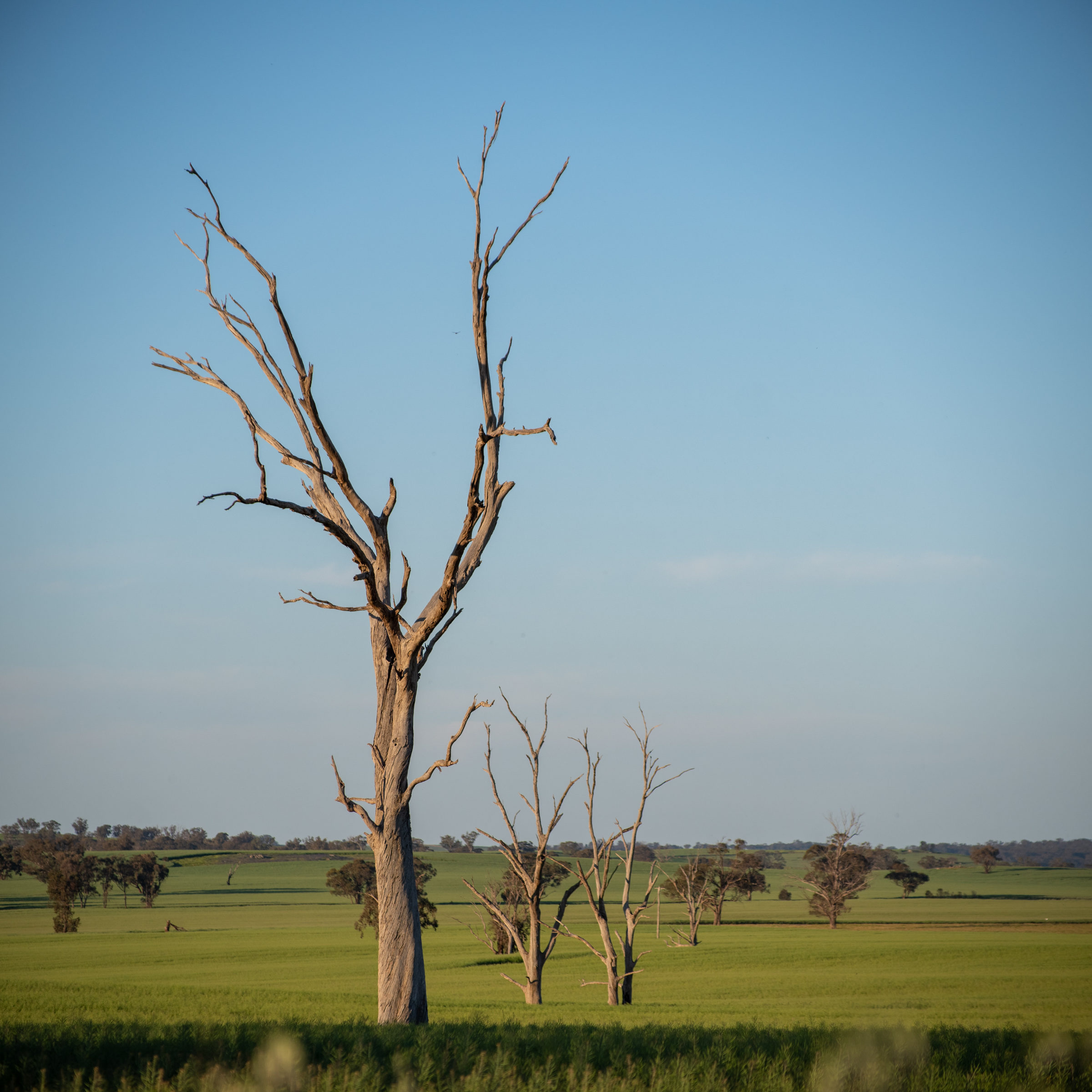 Along with the Pentax K-1 and my Olympus I also brought the tiny Ricoh GRIII. A fantastic pocket camera with an APS-C sensor and a fixed 28mm (equivalent) f 2.8 lens. It was quicker to get a wide angle shot with it, rather than change lenses on the K-1.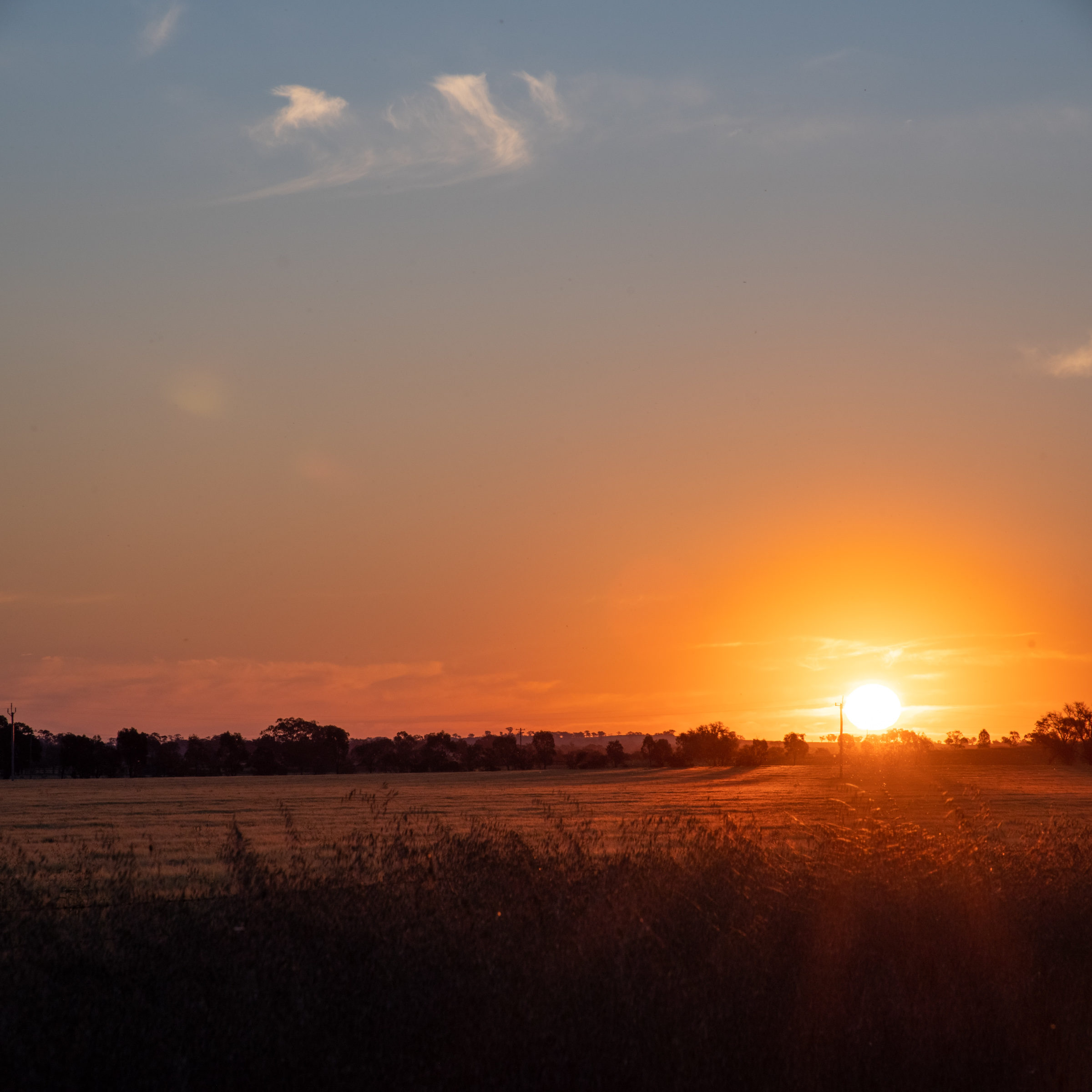 As the sun set and there was no more light I completed my lap of the area and drove back to Temora to find something to eat, and load all the photos from the day into Lightroom.
Day 2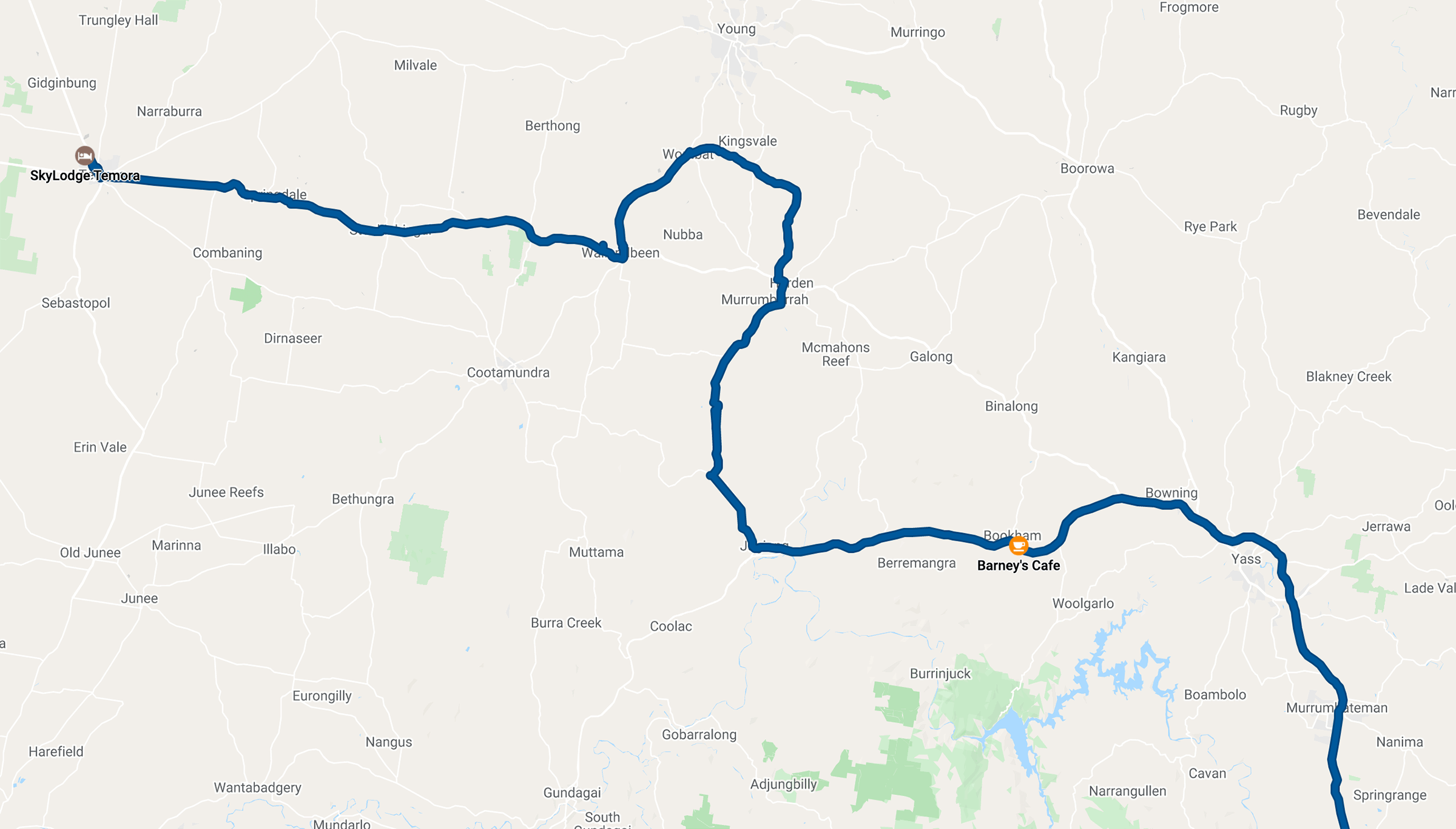 I woke up fairly early and drove into to town to get fuel and breakfast. I found a bakery that was open and was making coffee. Back to the hotel, and putting everything back into the car. I set out from Temora a different way to the way I had arrived. Right outside the hotel there was an eagle hovering. I pulled over and quickly tried to get a couple of shots with the Olympus. I really wanted a longer lens …
About 20min our of Temora I was driving along canola fields next to the train line. There was a spot to pull off the road, so I did. There was already a ute stopped near the train line. I thought they were a farmer or looking at the tracks, but it turns out they were flying a drone over the field taking photos themselves.
20 seconds later a hatchback with 5 Gen-Z kids stoped and they all started taking self portraits in front of the yellow field.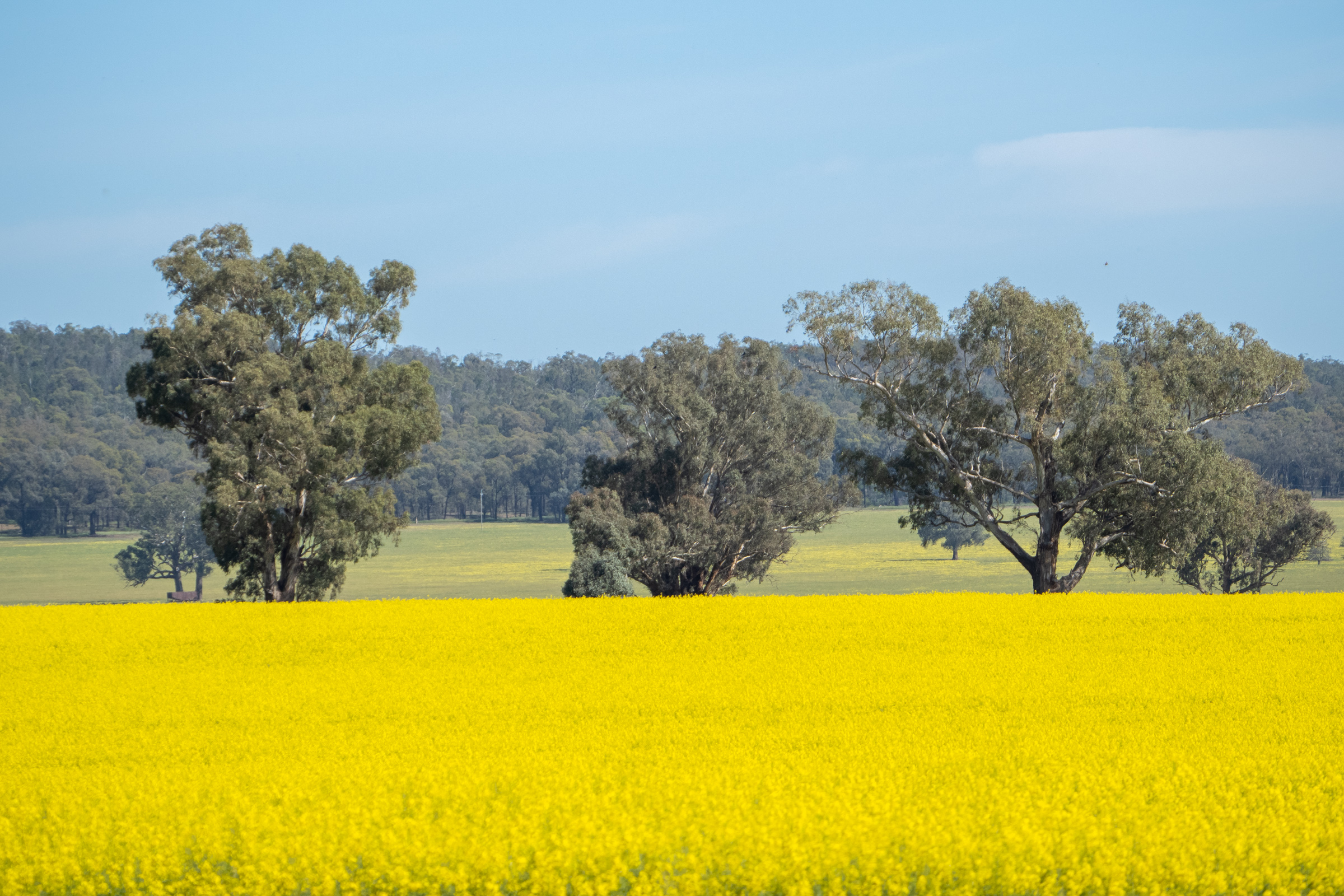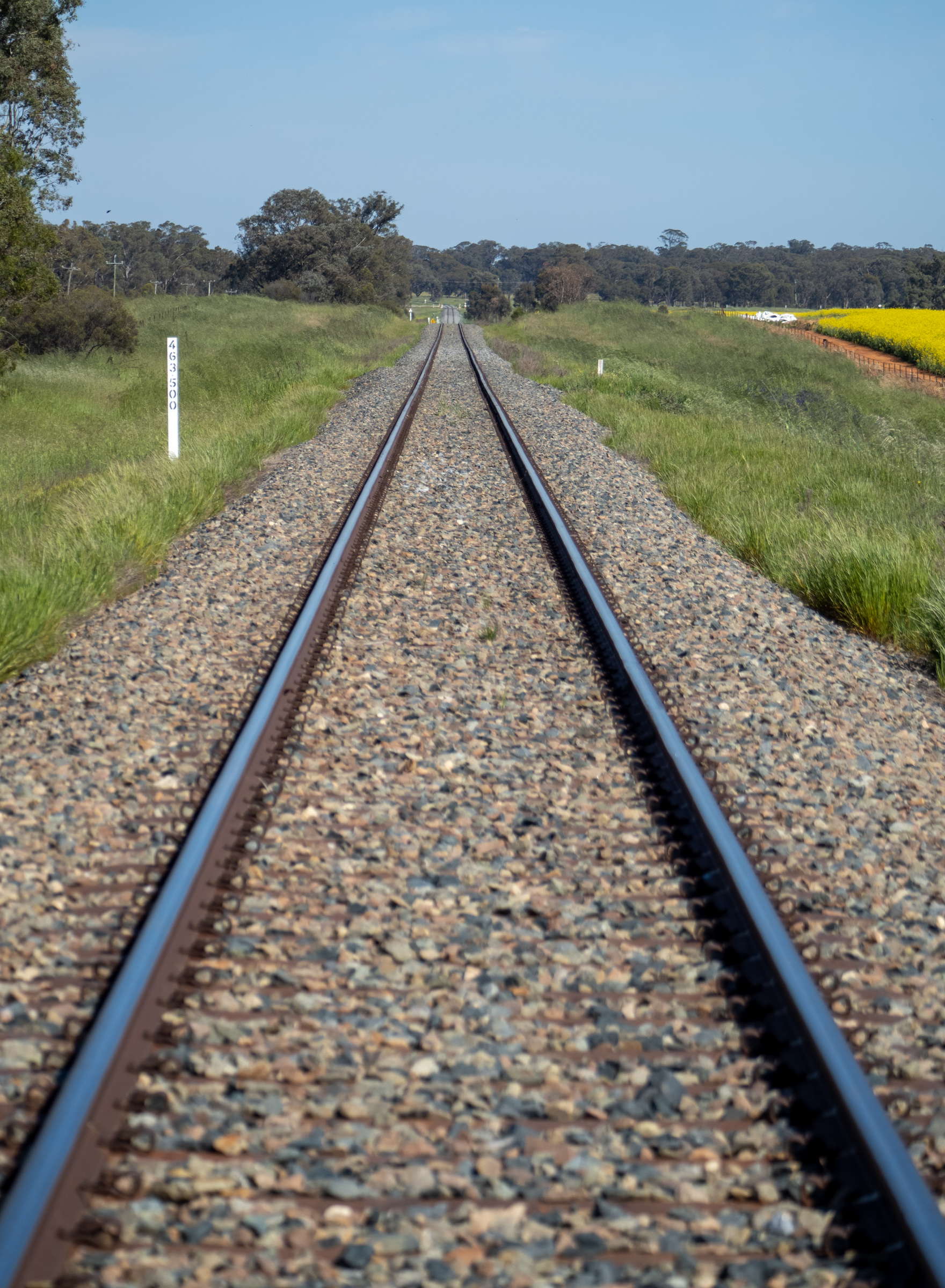 Back in the car, I set off again down the main road before stopping for an opportunity to send the drone up.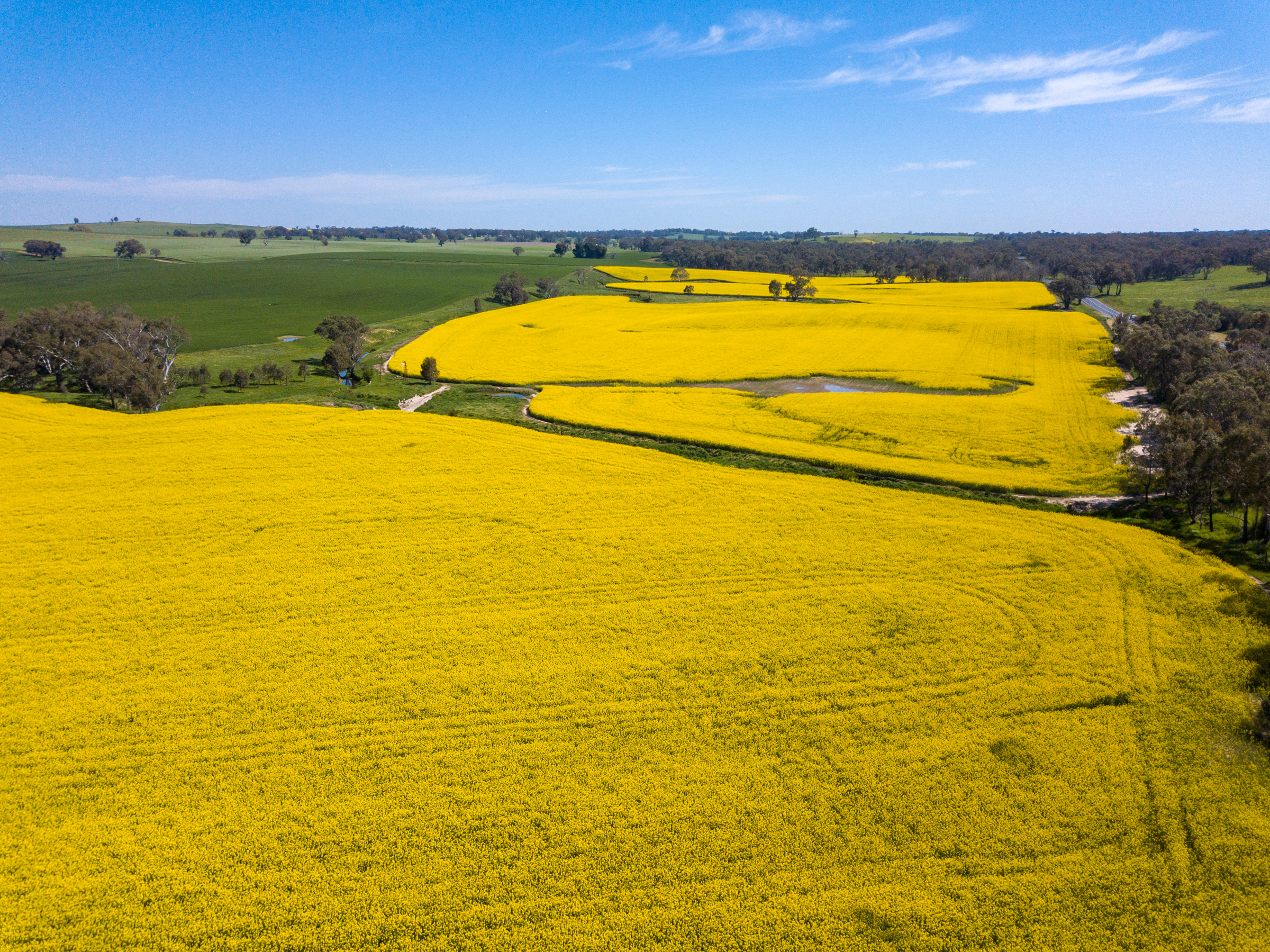 I then went off the main road and followed my nose down some dirt roads between fields and properties, stopping at a number of places to take photos.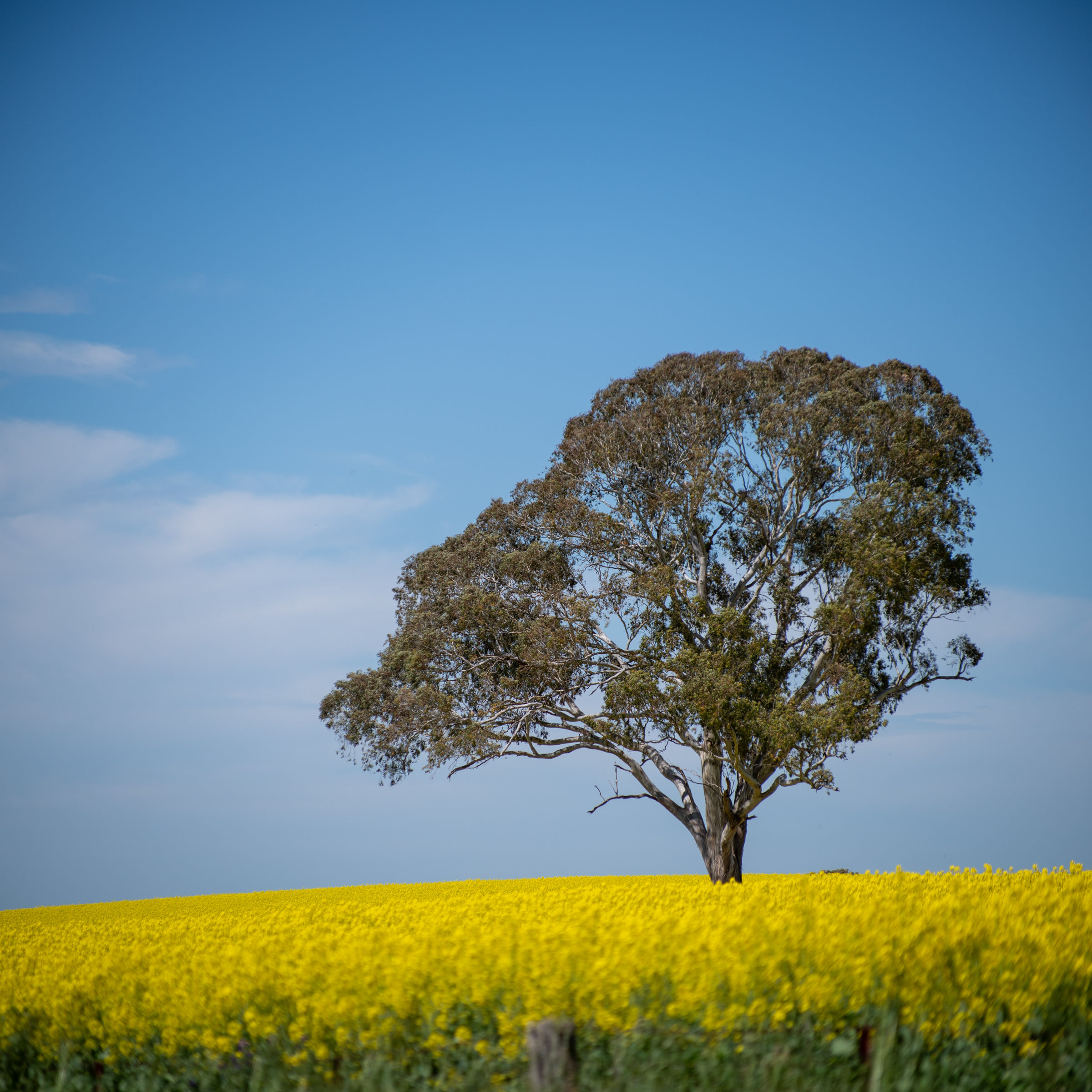 I stopped in Bookham for a sausage roll on the way back. I have driven past Bookham dozens of times going between Canberra and Melbourne, but never stopped there.
I really enjoyed getting out of Canberra for 48 hours, and particularly going out with the sole purpose of taking photos. Taking my time to drive along the back rounds and stop whenever I wanted.