The next morning we enjoyed another hotel breakfast including eggs, bacon, sausage and numerous pastries before loading up our backpacks and heading out to find the Arctic Circle. Conveniently there are a few signs, and even a line on the ground to let you know where it is.
We looked around Santa's Village and at the gift shops that contained a lot of shirts that would have made great Reddit memes. We then set off north into the Arctic region looking for a series of walking tracks at Napapiirin Retkeilyalue.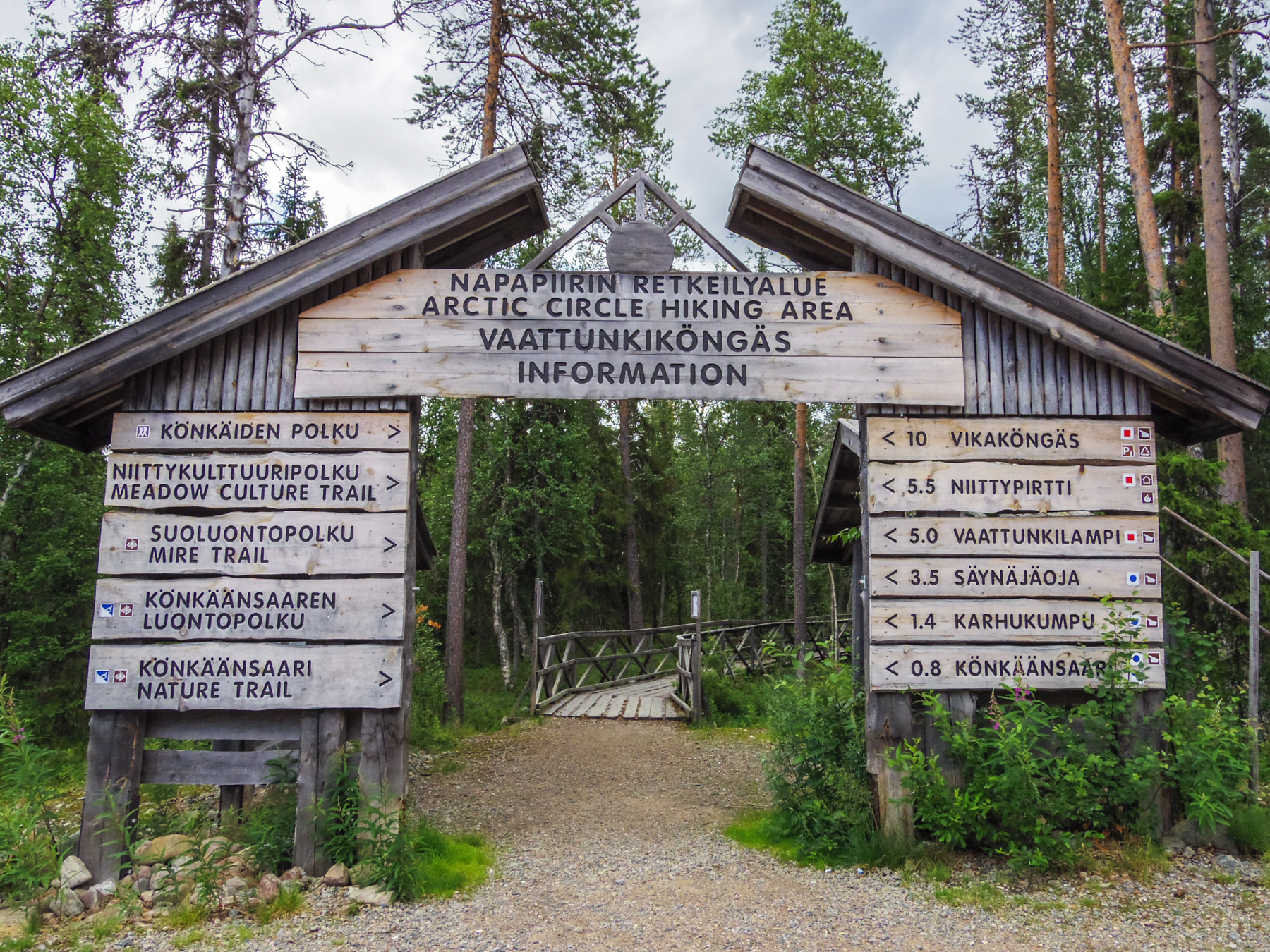 It was really quite warm and sunny, and I continued to wear only a t-shirt (and pants etc.). What we did need was a lot of mosquito repellent. There were millions of them. Millions and millions of them. I even ended up putting replant on my shoes and socks to keep them away from my ankles. Despite that, it was a really nice area to walk around a fast flowing river. Dad walked with his stick, and we took out time to stop for photos on tripods (while beating away the mozzies).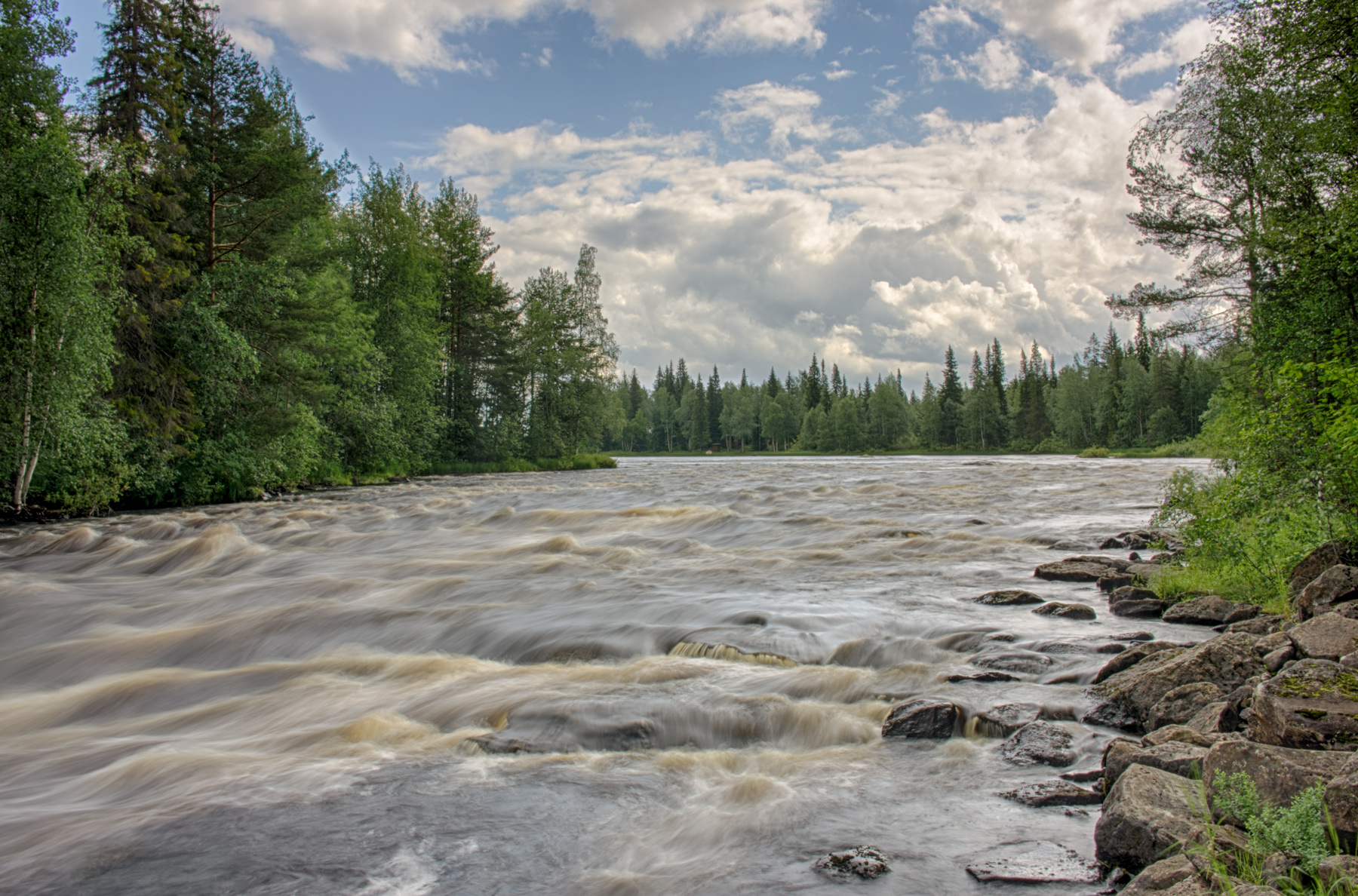 | | |
| --- | --- |
| | |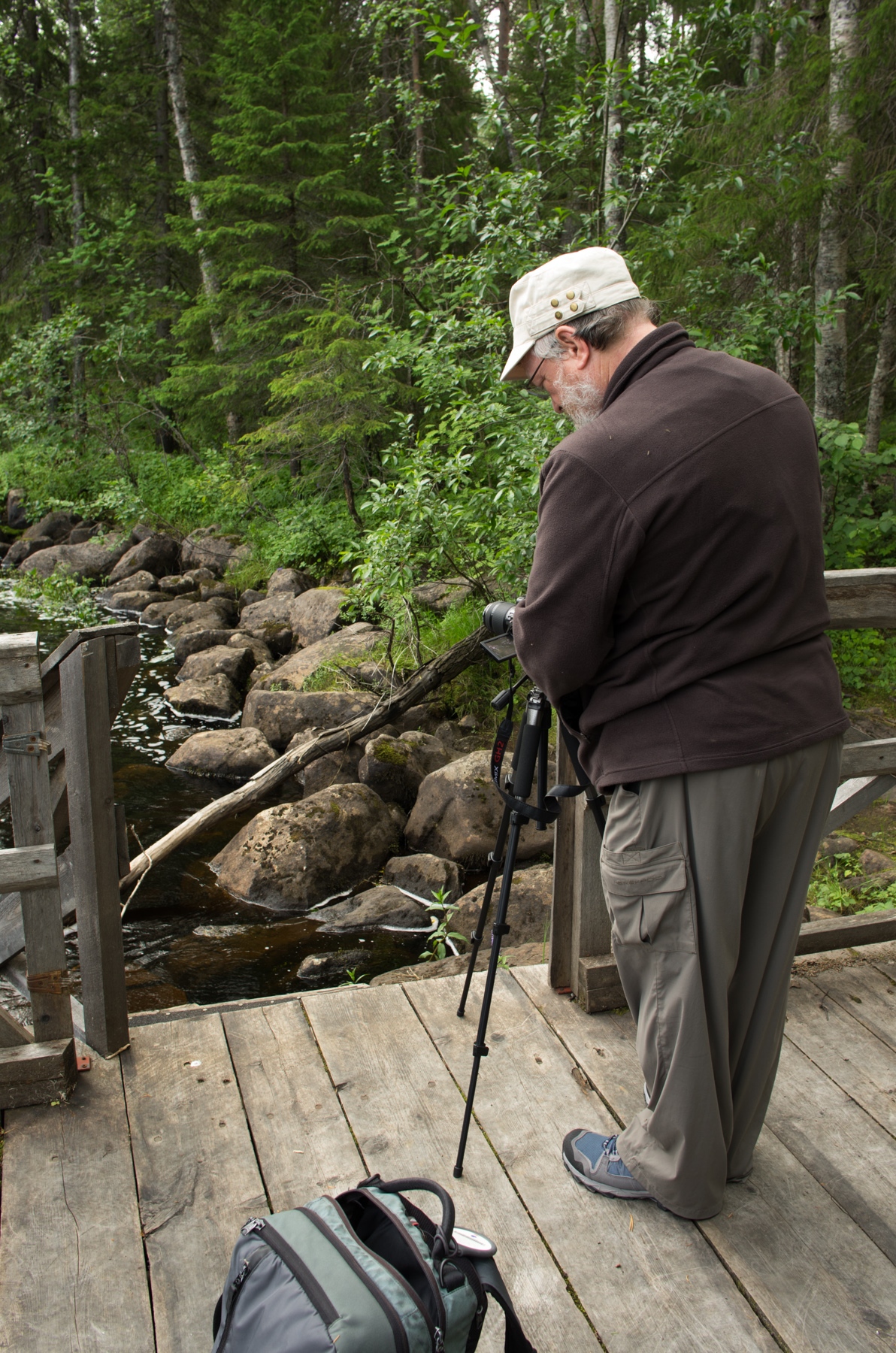 We drove back into town and spent an afternoon in the hotel going through photos and writing postcards. I even wrote one, just one. We Skyped home using my phone's 3G data. The hotel had free wifi, but it was a little slow, we could have paid for more bandwidth, but unlimited data was still unlimited, and depending on the angle of the phone and the position of the curtain pretty fast. Mum was having issues with a photo book she was putting together from the India trip, so I stepped her through some things using screen sharing. The Internet – it's pretty awesome, and communication is still the its biggest feature over everything else.
Dinner that night was at the kebab place across the road. I like kebabs here. Bread is option and you need to ask for it if you want it, and the servings are enormous. Meat, salad, condiments. It was fantastic. Desert was an iced Starbucks Latte – still better than any of the pod coffees I'd had over the last couple of weeks.
We checked out of the hotel the next morning and set off further north, past Santa's Village and north of the Arctic Circle. The road was single land each way for most of the trip, but there weren't many other cars. We were overtaken by the occasional taxi doing well over the speed limit. There were signs for reindeer and/or moose every so often, but we didn't see many. We drove through a little village and there was a heard wandering around. One had got caught up in a rope, the locals were untangling it and once it was free it ran off in the opposite direction of the heard right down the middle of the road. This seemed to be something that just happened most days.
We made it to Inari before sundown, although that doesn't happen till sometime in the very early morning, if at all, so wasn't a huge challenge. We checked in and went for a walk around to Siida a Sami Culture centre and museum. The short walk was interrupted only by the occasional reindeer that roamed the area.
That night we ate dinner in the hotel, Dad had the salmon, I had the reindeer.