After a good sleep-in and a cooked breakfast in the hotel we caught a taxi to the airport. Dad tried to talk his way into the lounges, but none of them would accept his Qantas Club membership, despite our tickets being booked through Qantas for the internal flight.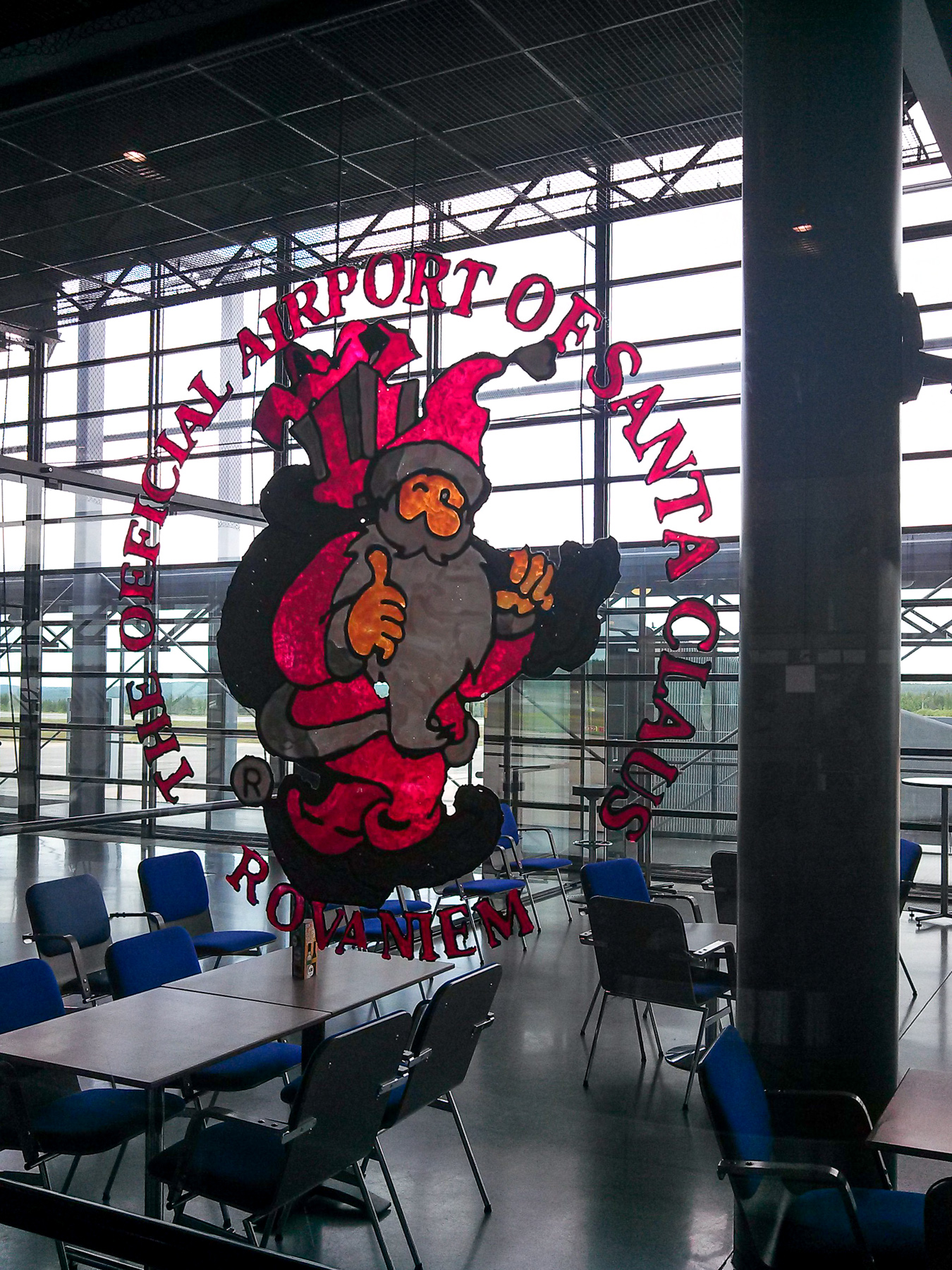 The flight to Rovaniemi  was a quite quick, at the airport we picked up our rental car and went through the usual dance of printed emails, sign language and spoken English. This resulted in a moderate increase in already paid cost for a second driver and permission to cross the border into Norway and/or Sweden, both of which could be described as just down the road.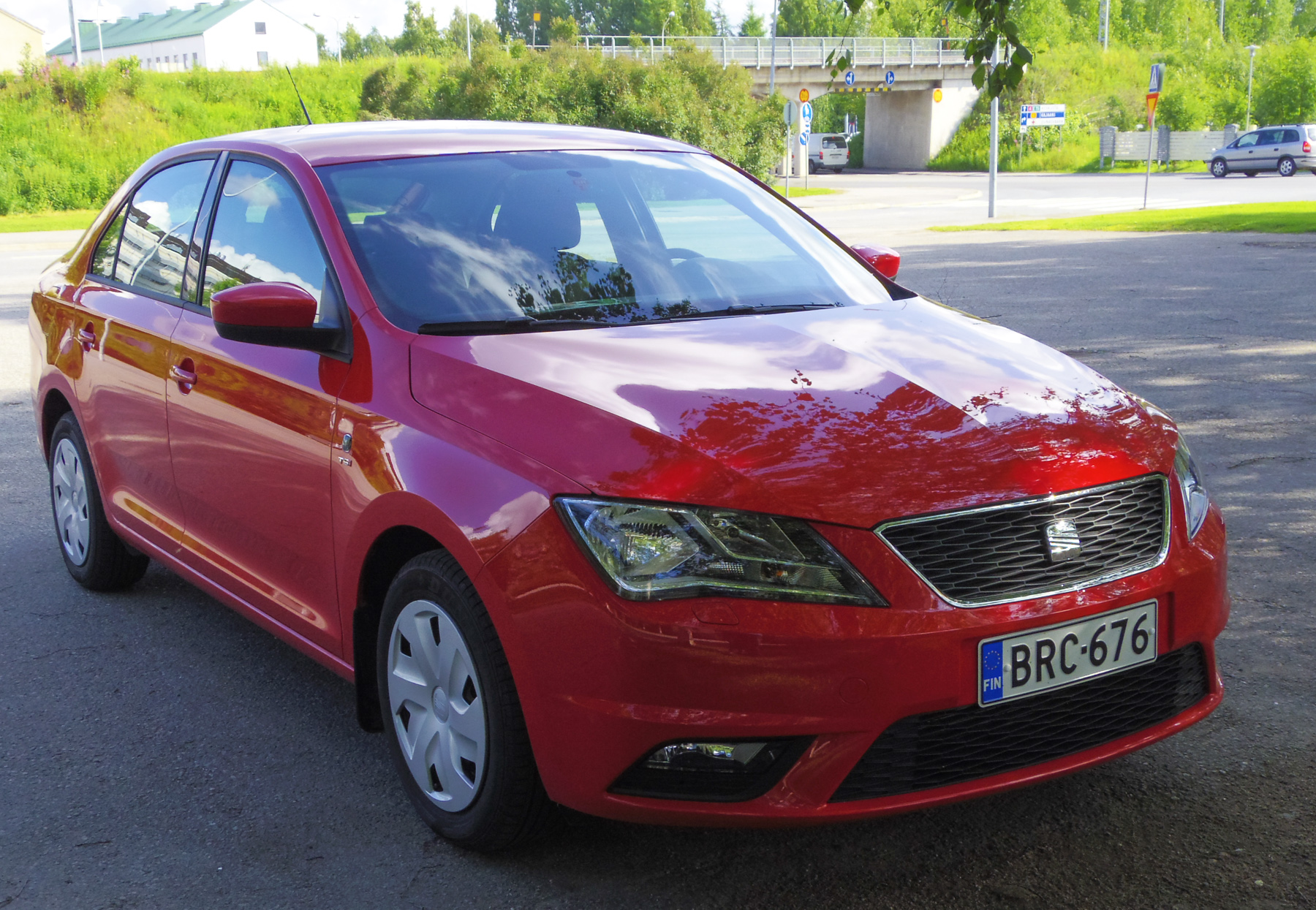 Our car was a fairly new Seat Toledo, based on a VW Golf, complete with fantastic windscreen wiper controls, a 1.x TSI engine, and a manual gearbox – all of which would prove useful during the next week or so.
We set off into town, with 2 GPS things telling us where to go (they agreed). I managed to change gear without hitting the driver's side door too much, and usually within a minute of the car reminding me to change up. The VW TSI engine is really amazing. For a 1 point something it pulls really well from not many revs, more like a diesel than a petrol engine so there is a little display on the dash reminding you to change up a gear when you get to about 1.7K RPM.
Rovaniemi is not a large town, only 60,000 people. Despite having two GPS things we managed to miss the hotel on the first pass and had to make a series of u-turns to find it. When we checked in they were very clear on when the sauna on the 4th floor was open and when we could use. We didn't use it.
The first place we visited was the Arctic Museum. A museum and science centre dedicated to the Arctic region and included displays on Sami culture. The building has a long glass ceiling designed for viewing the Aurora Borealis during winter.
Most of the exhibits talked about climate change in some respect, and there was also a standalone exhibit dedicated to climate change and what it means to the local area. There is no debate here. No one questions whether or not the climate is changing, the only question is by how much, and how quickly. They see their winters being shorter and harsher, and summers hotter. They see permafrost melting and glaciers disappearing. I think it helped explained why there are all of these power points on posts around the city in car parks, for charging electric cars. There is real concern on what is going to happen in Lapland and what can they do about it.
Ligier JS50 – Top speed: 45km/h, fuel consumption: 2.5L/100km, 4kW diesel.
We had dinner in the hotel that night. The restaurant was very nice and the food was really good, the head waiter would greet everyone in their own language. They would start in English and he would very quickly pick their nationality based on accent and reply in their own language, which always got smiles and a little laugh. Swiss, Danish, German. When we said hello there was a moment of confusion. Clearly English was our primary language, we aren't American, but not quite English. "Ahh, Australia, that is a long way away!"
Dad had the reindeer, I had the chicken.