After almost seeing the sunrise the morning before I set out in the dark towards the foreshore at the south tip of Helsinki. I grabbed a tram from just outside the hotel. The tram took me through the centre and out towards the bay, where I had a nice walk through a park covered in snow from the night before.
It was cold, and early, but I was not the first one here.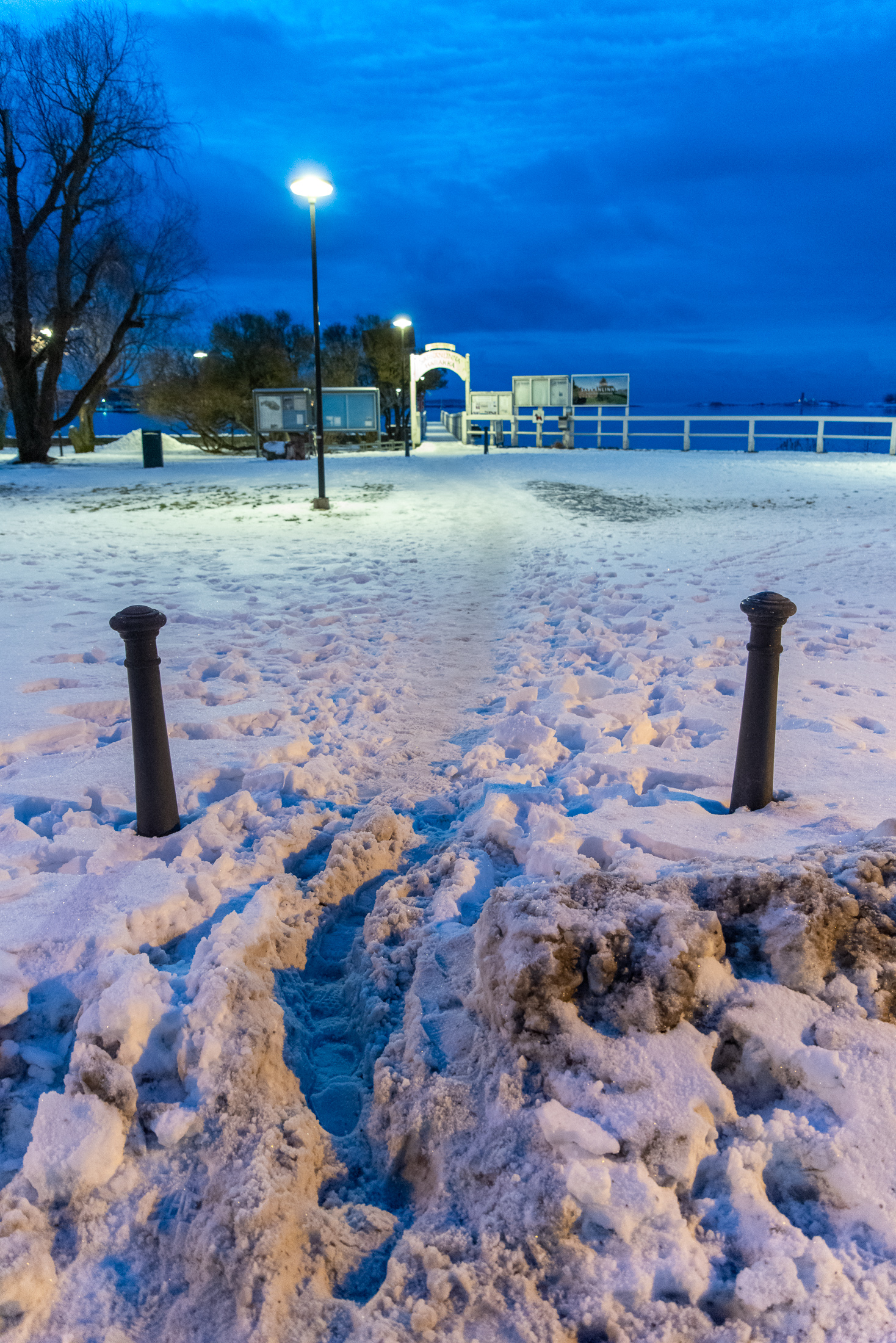 I found somewhere to set up my new Osmo Pocket, and let it do it's thing.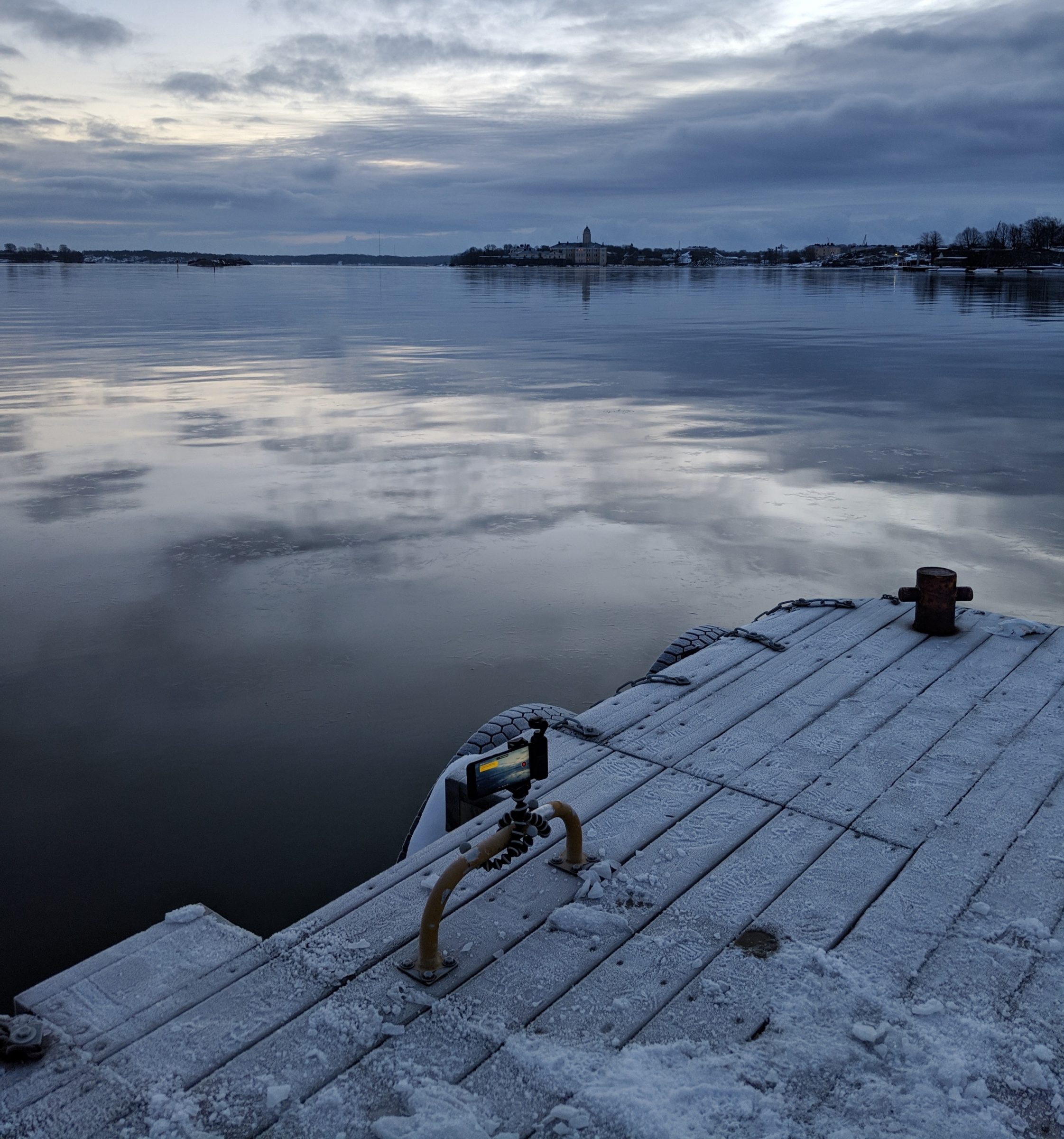 Back to the hotel to throw everything back into my suitcase, and back to the airport in a taxi. Through bag drop that was complicated by the fact that I had two bags, but already paid for my extra bag before getting to the airport. I still had a much easier time than the Russian national trying to fly to South Africa via the UK, where she would need to go through immigration to pick up her bag for her second flight, but as she didn't have a visa for the UK, she wouldn't be allowed to. The common language between the two of them being English, the details were lost in translation between them.
I sat around in the main section of the airport before setting off to find the International section. It's all within the EU, and Schengen, but they did have a couple of gates just for "international" flights. The flight was quick, just over an hour, and the it had free inflight Wi-Fi, something about competition on the route meaning the different airlines actually have to offer a decent service.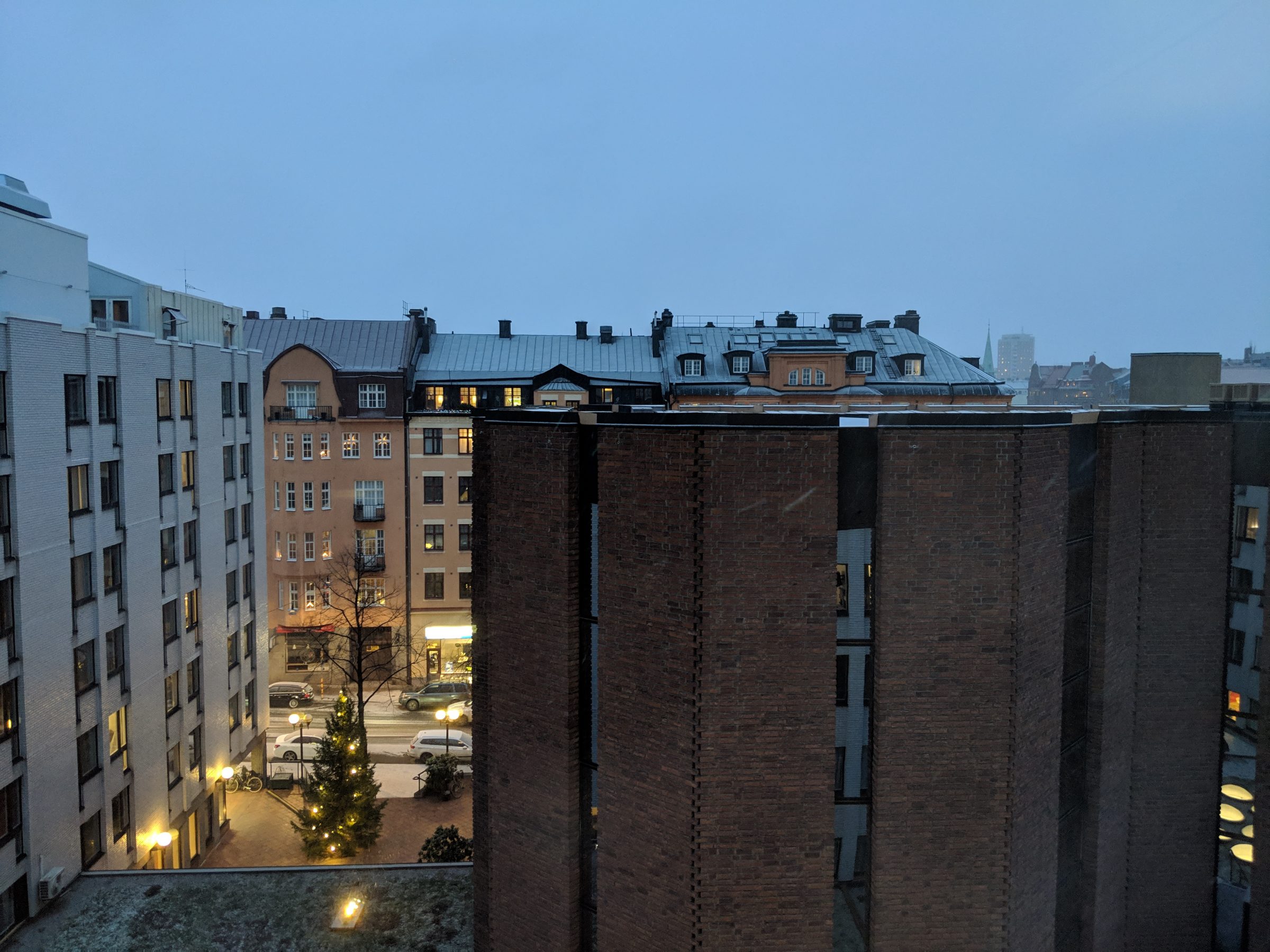 My hotel in Stockholm seemed to cater to business travellers, less so foreign tourists. I checked in and found my room. The restaurant downstairs was a bit much for dinner so I decided to walk around the block and see what else there was.
It was snowing softly by the time I made it outside. I found a chain café, Joe and the Juice. It was about 30min from closing time, there were a few people seated at the tables, but no one serving. I spent far too long politely waiting for someone to appear to server me, gave up and found a supermarket next door.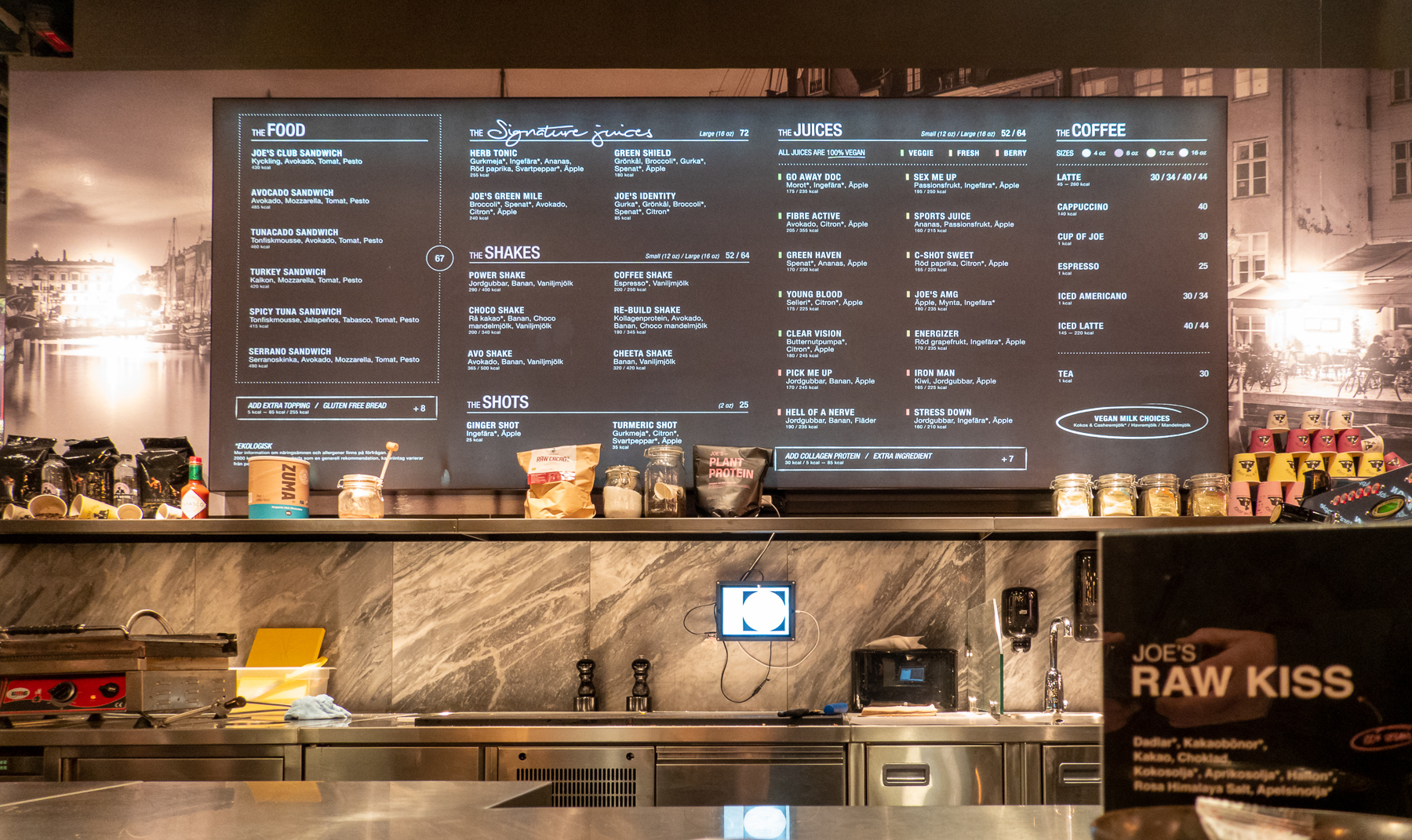 This was exciting, because they also had the same build your own salad as the Finnish supermarket the day before! I did a trip around the supermarket first to collect other things for dinner, and then grabbed a bowl to fill up with potatoes, pasta, and chicken.
I then spent 10min walking around the store with my bowl of potatoes, pasta, and chicken looking for the scales to weigh it. I eventually approached a staff member and asked them.
"A scale? We just weight it at the checkout of course!"
OF COURSE YOU WEIGHT IT AT THE CHECKOUT!
"Behöver du en väska?"
"Do you need a bag?"