Day 6 was a quite affair. We went to a local church in the morning where Howard and my Dad planned to meet some other staff form Woodstock. They didn't make it, but we did meet someone who's grandson was currently in Woodstock. The service was based on a Church of England form including the little book. Everything was very structured and done by the book. They have two services each Sunday, one in English and then a second in Hindi which is slightly more lively and includes the use of a drum kit, something sadly lacking in the first. I did think I was going to go through the seat when I sat down, and had to perch on a leg of the pew.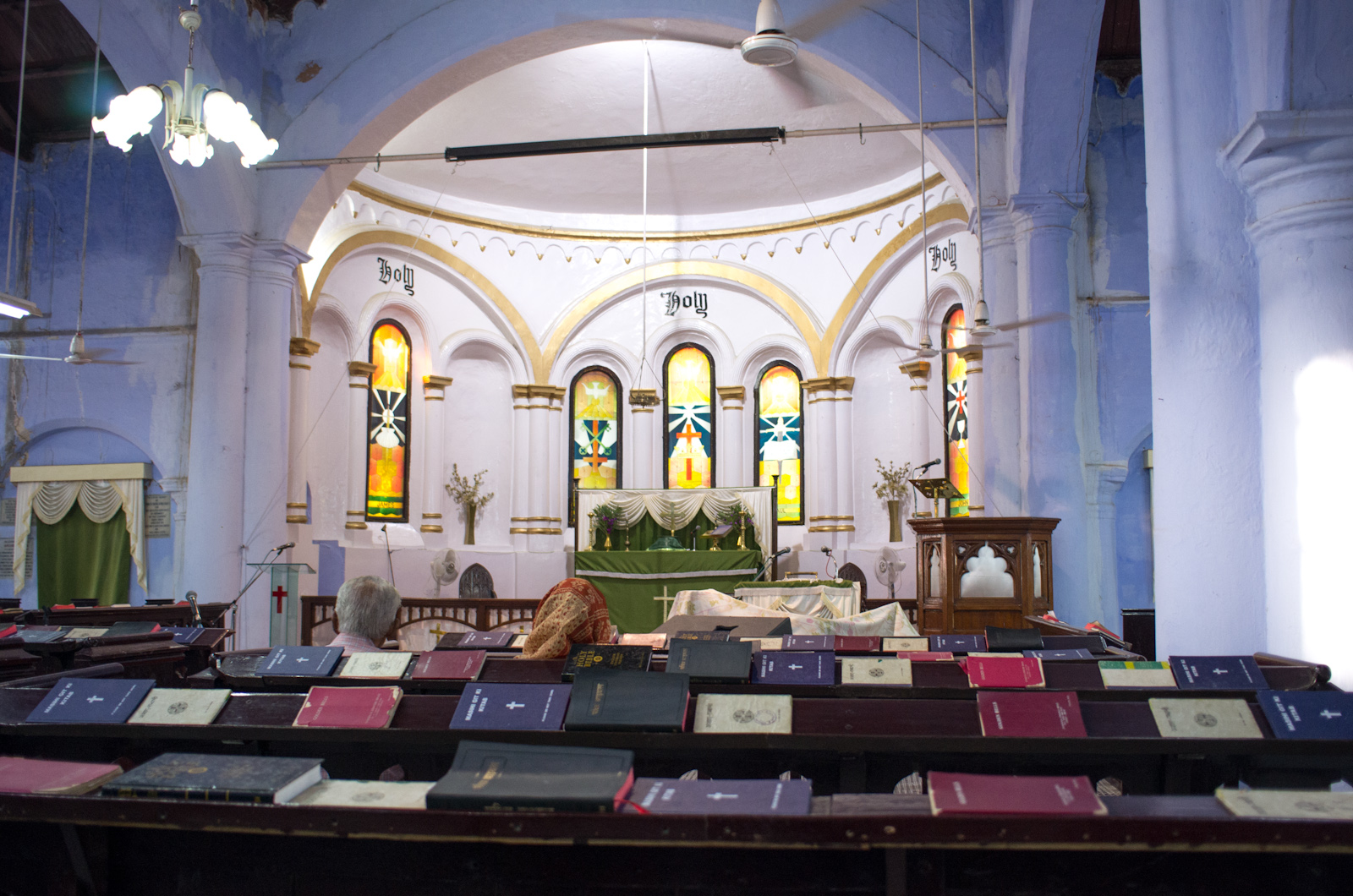 After church we had the use of a driver and car so we went around a few shops before lunch. Coming out of Fabindia there were a couple of dogs sleeping under the taxi. There are wild dogs everywhere. But they hardly seem to bark. They just scratch at their flees constantly. The taxi driver banged on the boot to get the dogs out from under the car, and 9 dogs ran out from the shade! I wish I had some warning and had my camera out.
Lunch was hosted by Dr. Amrita Dass, who's driver we had the use of all day. It included what has got to have been the richest lasagne I have ever eaten, something I wasn't quite ready for after nothing but eggs and veggies for a week. Over lunch she spoke about meeting some people form Canberra to had come out to see some of the work done in Lucknow by Walter Burley Griffin in preparation for Canberra's centenary next year. Dr. Dass held a reception for them and was very excited to know I lived in Canberra and insisted I went to see his grave, as he is buried in Lucknow. The most random connection to Lucknow I had no idea about at all.
After lunch the driver took us to find the grave. We drove through the back streets, past piles of rubbish, piles of rubbish being eaten by cows, and piles of rubbish being added to. The entrance to the cemetery had a large gate and looked very shut up, but this was nothing a good 30 seconds on the car horn couldn't fix. A small boy ran out of no where and opened it up for us. We then proceeded to drive down tiny paths between 6 foot high grass. The cemetery was not well kept, but there were white chalk or lime markings on the paths that the driver followed. After about 1km we pulled up at small area where the grass had been cut right back to reveal the graves, including Walter Burley Griffin's.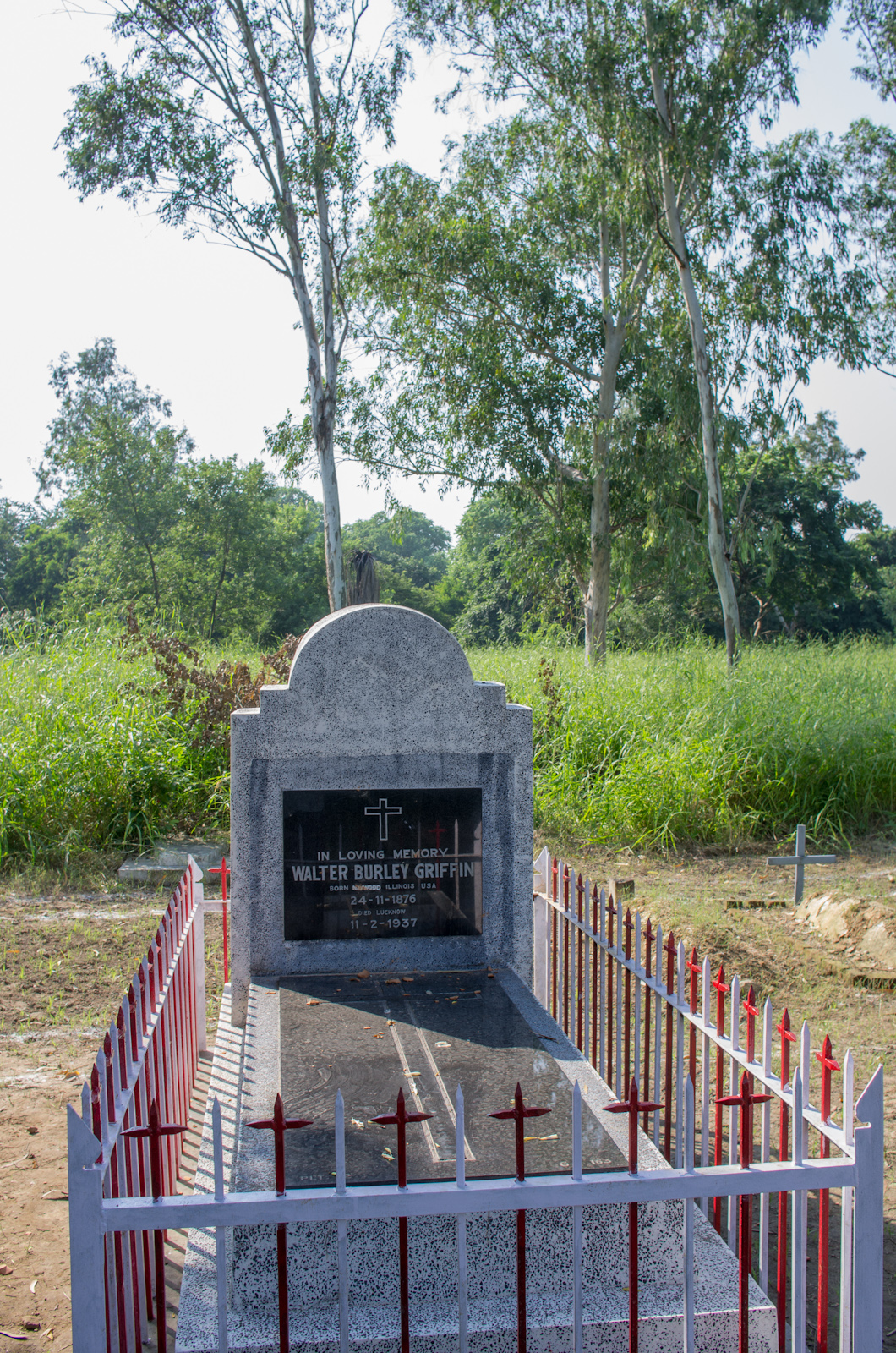 I spent the rest of the day was spent relaxing in the hotel while everyone else meet up with some other Woodstock staff who were in Lucknow and visited a Nawab. I was told staying in the hotel was probably the best decision I have made, as it was just a bizarre and drawn out experience meeting this person who seemed to be leaving in a British India timeframe. Watching T20 cricket did sound more fun.