Quali and The Race
Getting to the race track from Gardens by the Bay wasn't hard, but there was a bit of walking to the closest MRT station, through the Marina Bay Sands. We jumped on a train for a couple of stops, and then changed to another train. On the platform helpful people were explaining that there were a few different trains going to different places on the same platform, we had to wait a whole extra 2min. Getting out the station and into the track was a lot easier than navigating 3 shopping centres from where the busses all stopped.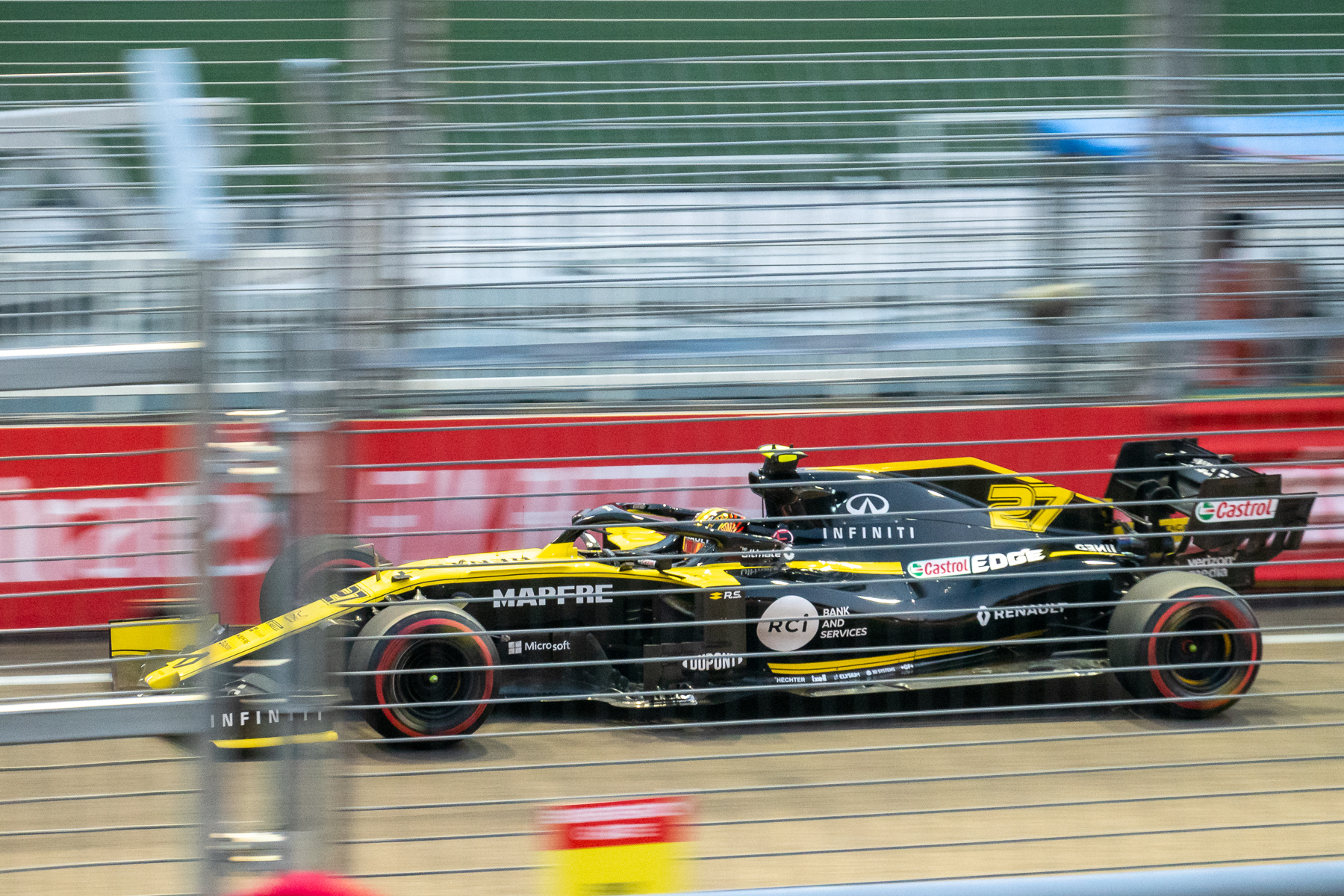 The sun was still quite hot for the final practice session, and there was a couple of hours between the end of practice and the start os qualifying, so we left the track and made our way to a fancy looking fancy whisky that was outside the gate, but within the area distrupted by the race. They seemed genuinely excited to have customsers. They didn't have a view of the track and all foot traffic in the area was basically zero. I am still very convinced we would not have been let in if it wasn't completely empty.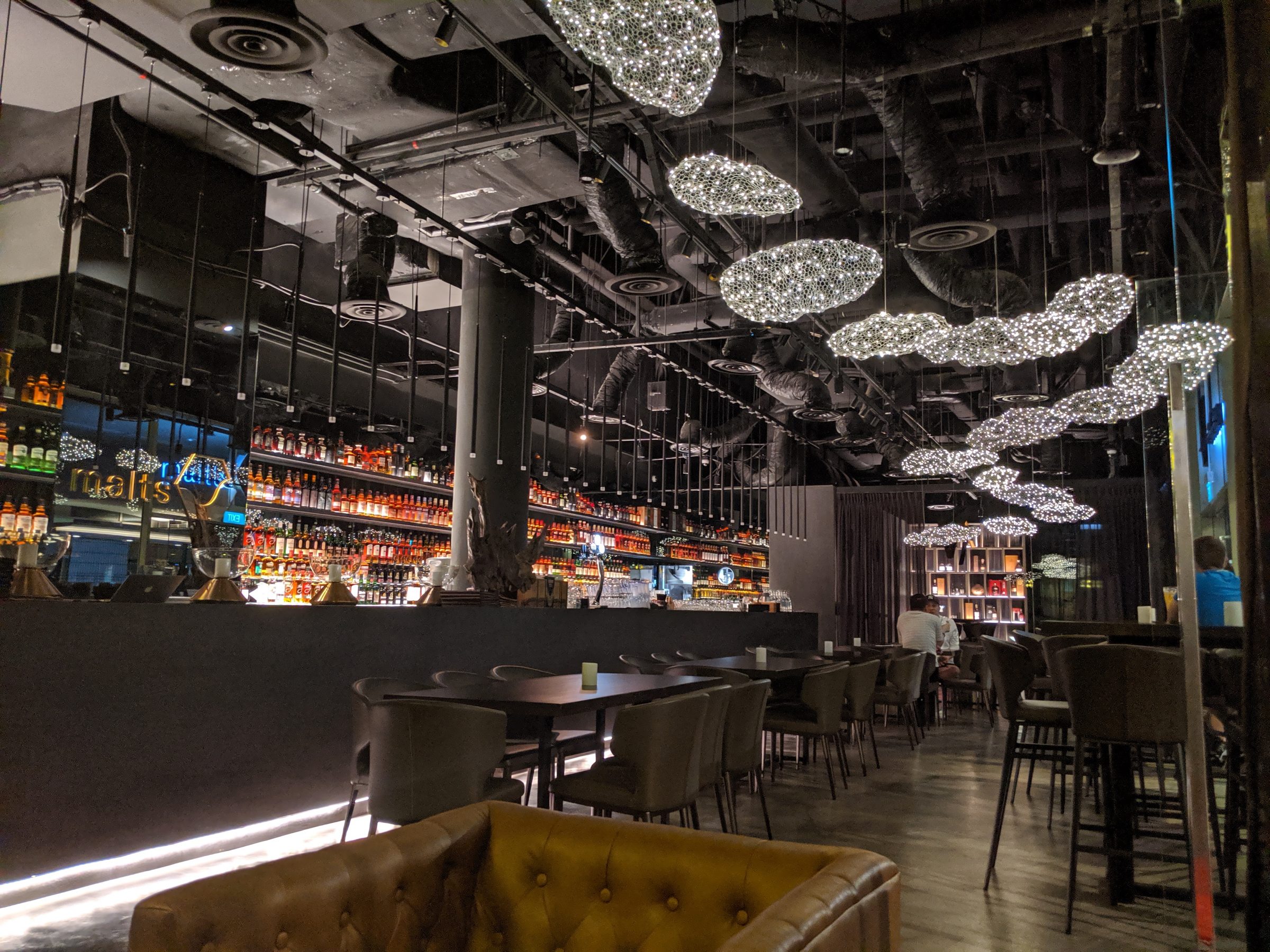 I ordered a Coke Zero and truffle fries, after much deliberation and a false start Jacinta ordered a whisky from Scotland that was older than her, and pork belly. I am assured the whisky was good. The air conditioning was also excellent.
We headed back to the track for qualifying.
Across the track from the grandstand was a large TV showing what was going on around the whole track, complete with some commentary. I am still not able to easily identify the drivers based on the tiny fraction of their helmets that you can see, or even their race numbers. I can pick out Charles, and Daniel, or Lewis. But, who is the second driver at Haas, or who is the second driver at Alfa, also known as Not Kimi?
It's Antonio Giovinazzi. Not Kimi is Antonio. I wouldn't know him for a bar of soap and couldn't picture him at all.
"I bet he has normal hair."
"Normal hair?"
"Roger Federer has normal hair. Lewis does not have normal hair. Seb has normal hair, but probably needs a shave. Kimi has normal hair."
… Googling …
"Nope, Not Kimi has fabulous hair."
I should have picked that, an Italian F1 driver, driving for Alfa, of course Antonio has Fabio-level hair.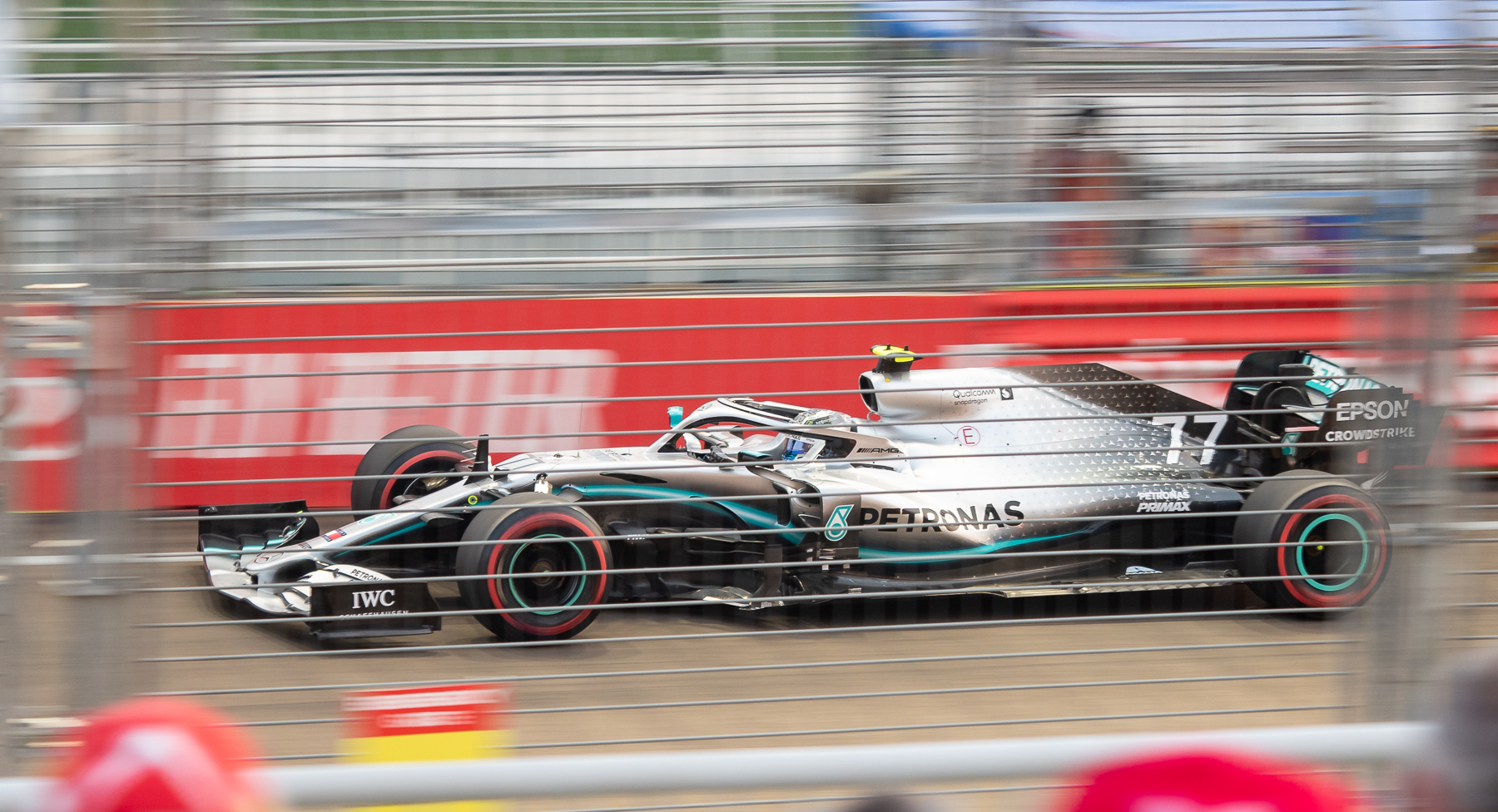 Daniel Ricciardo did well in qualifying, given his car, and managed to pip his team mate, this got a good cheer from the whole grandstand. Daniel remains one of the most popular drivers, even with Mercedes or Ferrari fans. When Charles got his third pole in a row beating out Sebastian everyone cheered again. Everyone loves Charles.
The Race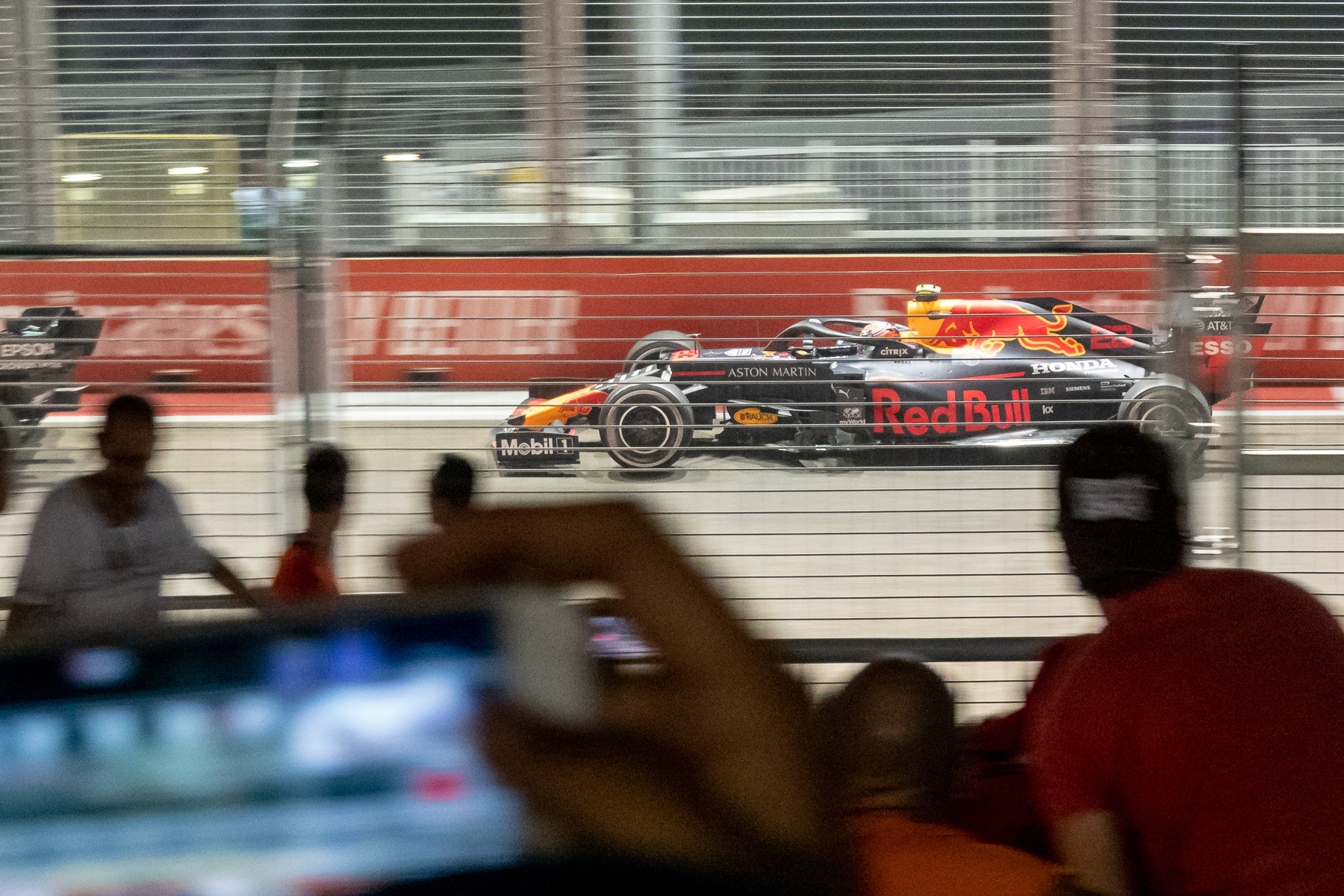 Singapore is an interesting race. It is run at night, but the track temperature is still stupidly high. It is a tight and twisty circuit that means pure top speed isn't as definitive as it can be elsewhere. There are also limited opportunities for overtakes, but Daniel Ricciardo has pointy elbows and generally is able to find a way past. Because of this, unless you have some kind of an incident, almost all the cars will be on the lead lap.
It was a relatively clean start, and around 1 minute 20 seconds later the cars filed past our seats. All very close to each other. It took a couple of laps, but gaps in the field started to form. The top 5 or 6, a gap of a few seconds, then another 3 cars. Another short gap then 4 more. Eventually a Williams would round out the field and we'd wait another 40 ot 60 seconds and Charles Leclerc would drive past in the lead.
When there weren't cars in front of us everyone would watch the race on the giant TV, and follow along the standings as drivers would pass each other or pit. Daniel had a rough start, he got a penalty after qualifying and started further back on the grid than he should've. He was making up places before contact that punctured a tyre.
All the drivers were generally holding station until the pitstops started. It seemed like the longer the cars stayed out before making their pit stop the better they were going to be, unless you managed to undercut your team mate. Sebastian managed to get past Charles through the pitstops. This not not go down well with the crowd. No one could work out why Seb had been given the faster strategy after Charles started on pole and was leading the whole time.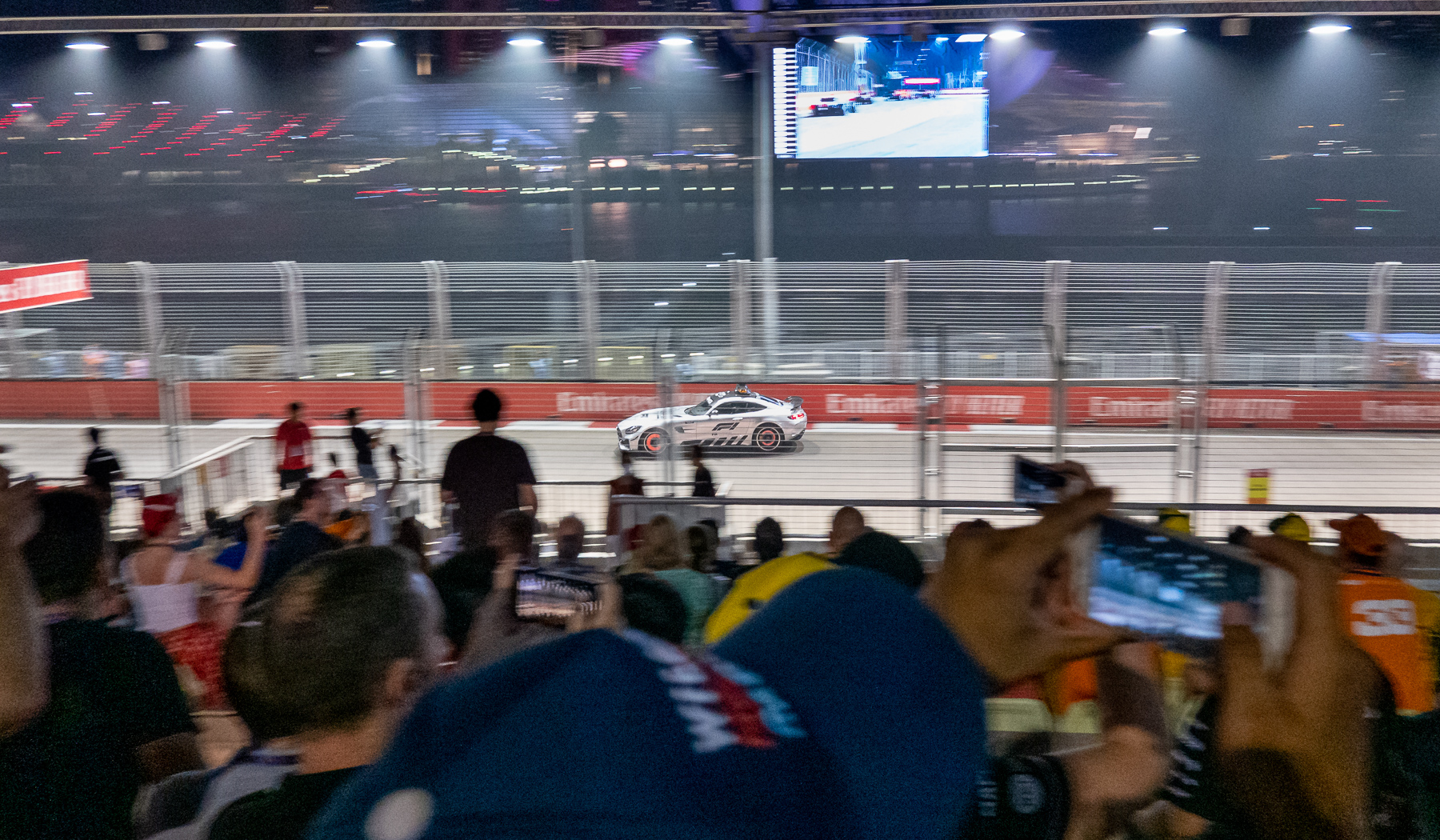 Then the safety cars started. Even under the safety car they aren't moving slow. You notice the difference, and they start to bunch up. Just before the safety car heads into the pits it has to pull away from the rest of the F1 cars following it. It makes one last lap on the absolute ragged edge, and the brakes really start to glow by the time it gets near the end of the lap. I spent a long time (several seconds each time) trying to grab a shot of the safety car with its brakes glowing and burning,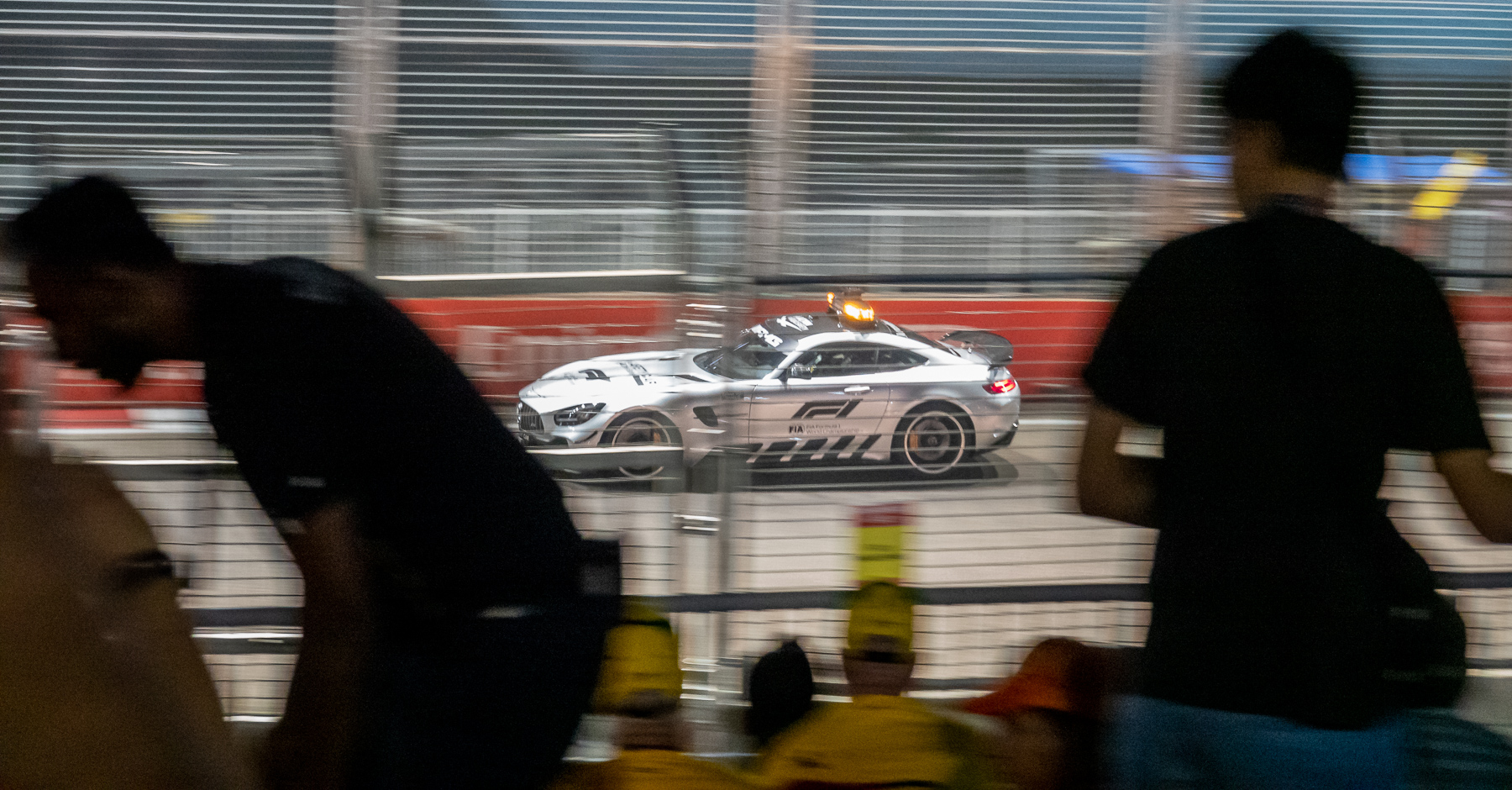 Two or three safety cars later and a series of uneventful pits stops and it was done. Sebastian got the win over Charles, and almost everyone assembled was not happy. I had forgotten that at the end of the race there was always a fireworks display over the harbour as the cars crossed the finish line. It seemed like a lot of others did as well because everyone stood up and then jus stood there waiting for it to end without actually going anywhere (and trying to get photos and videos of it on their phones.
The people sat next to us and told us to wait until they opened up the track for everyone, it would be easier to get out then, also we'd get to walk down the track.