We flew with Qantas into Beijing from Sydney. Technically we started in Melbourne, but the international leg departed from Sydney. We had tried to get Qantas to let me join the flight in Sydney, instead of flying down to Melbourne, and then back up to Sydney again. But they said no, at least not without paying $1500 to change my ticket.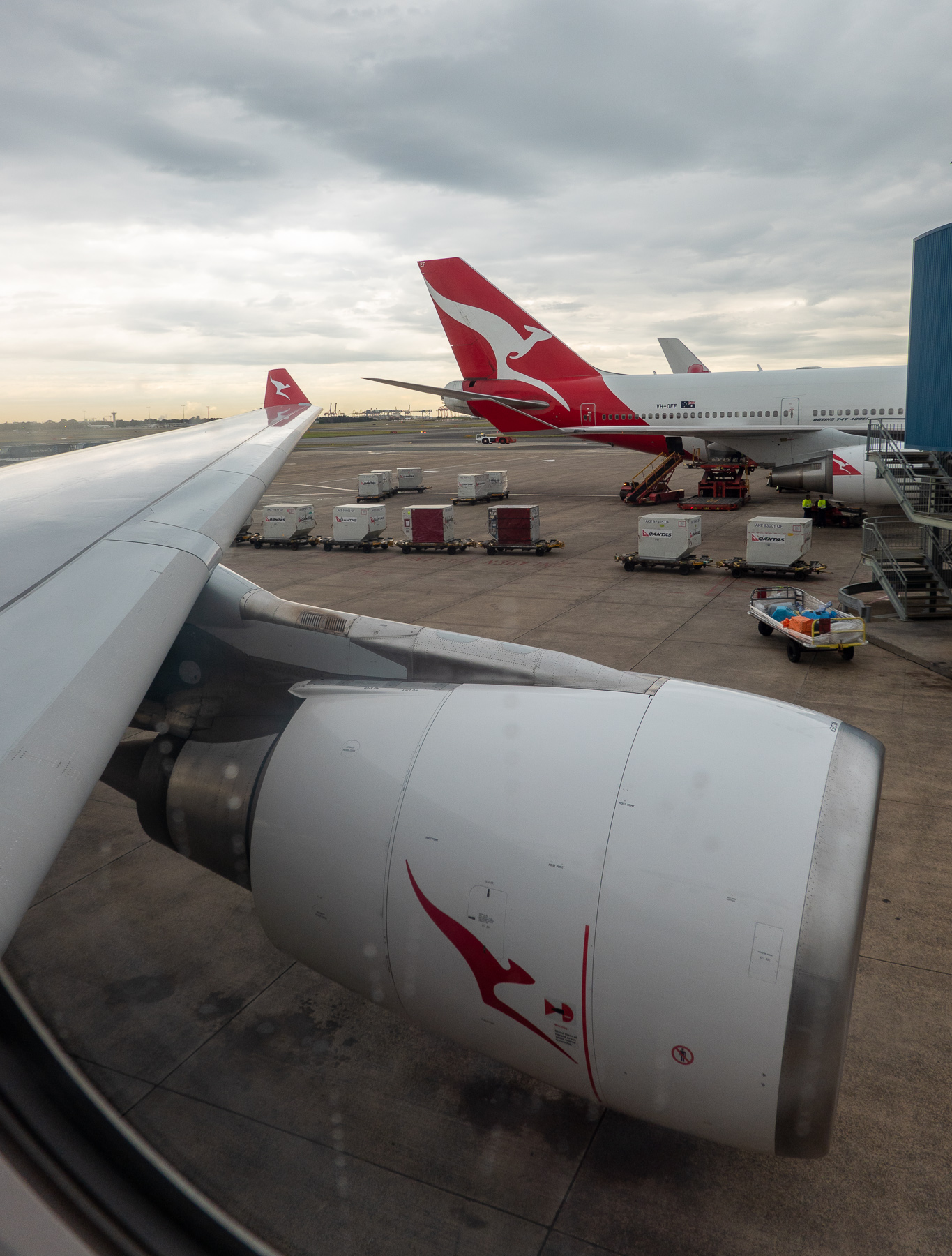 Beijing airport is massive by Australian standards. They even have a dedicated terminal to managing the arrival of state guests and dignitaries. It was closed and all the lights were off, but our guide who met us at the airport pointed it out as we exited the car park.
This quickly got the guide on to the topic of Trump. China, not fans.
While I am sure like all major airports Beijing is connected to a fast and efficient train system to move people into the city, walking to the car park and into a waiting car made getting out of the airport late at night very easy.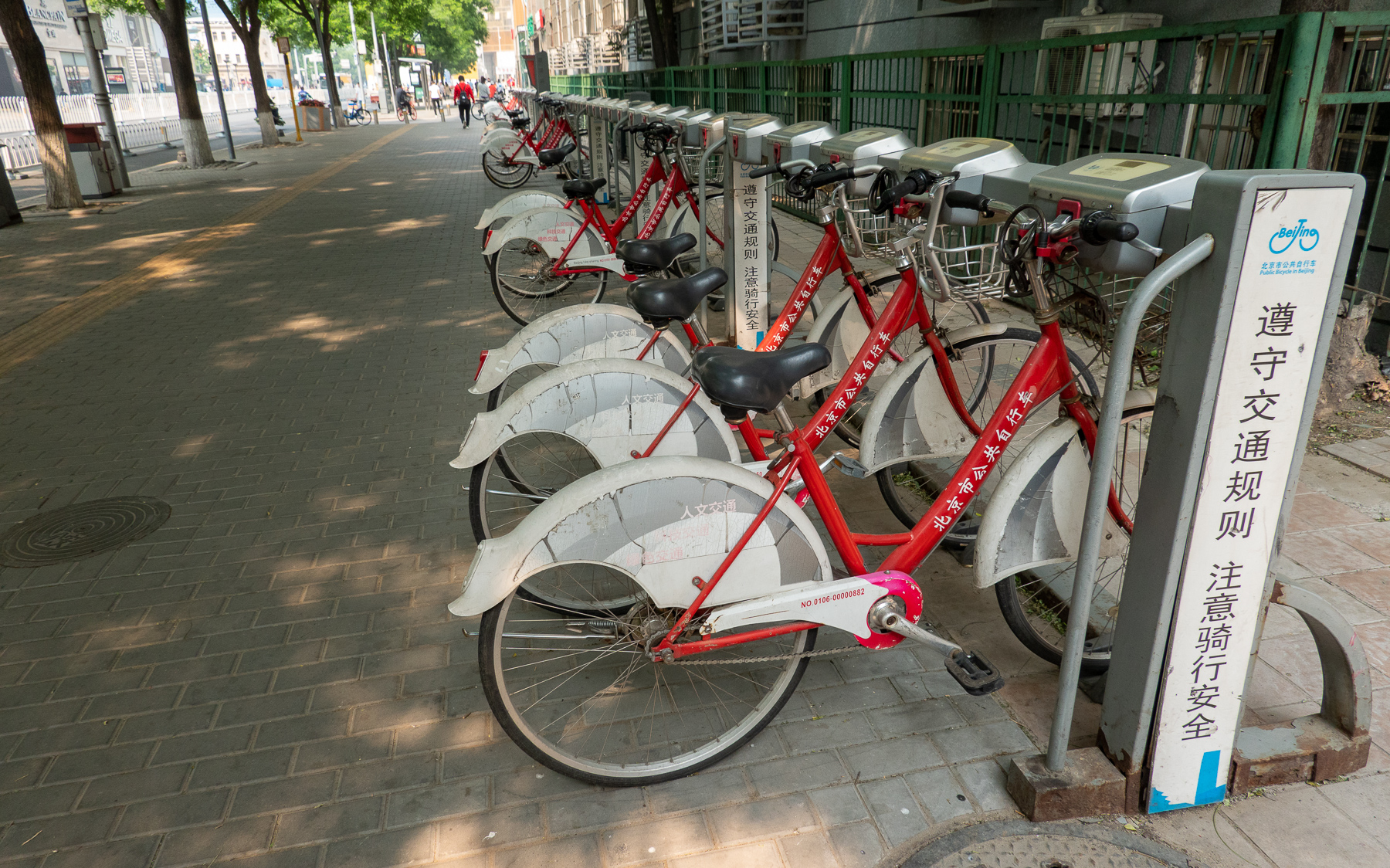 The next morning we walked out from the hotel down the street in search of maybe coffee and definitely a SIM card. Unsurprisingly there were scooters and mopeds everywhere. There were a lot less cars than we had thought there might have been, but we put this down to the location of the hotel more than anything.
To go with the two-wheeled scooters there were also quite a few three-wheeled trikes with cargo trays on the back. It took me a while but then it suddenly hit me.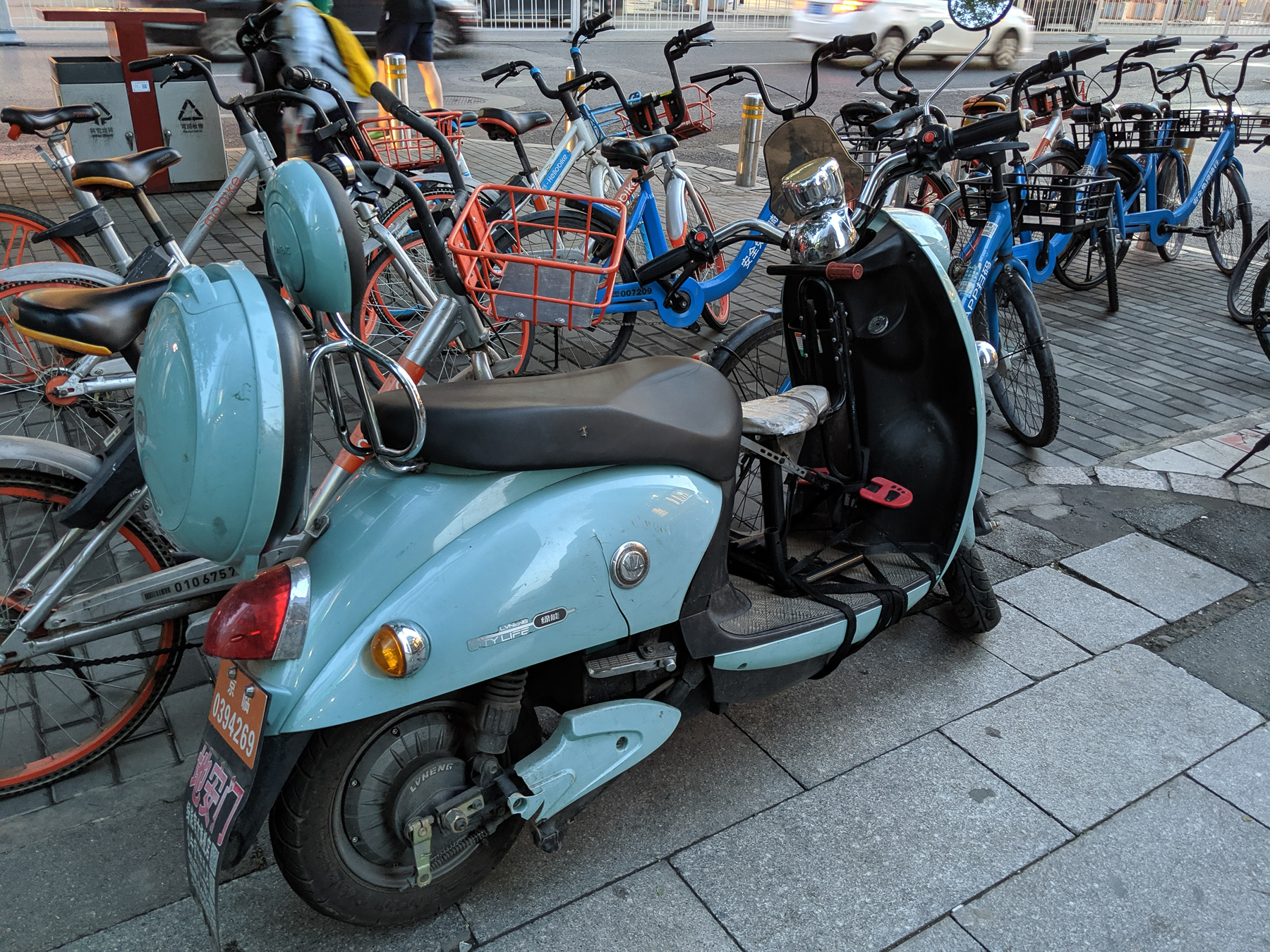 They were all electric.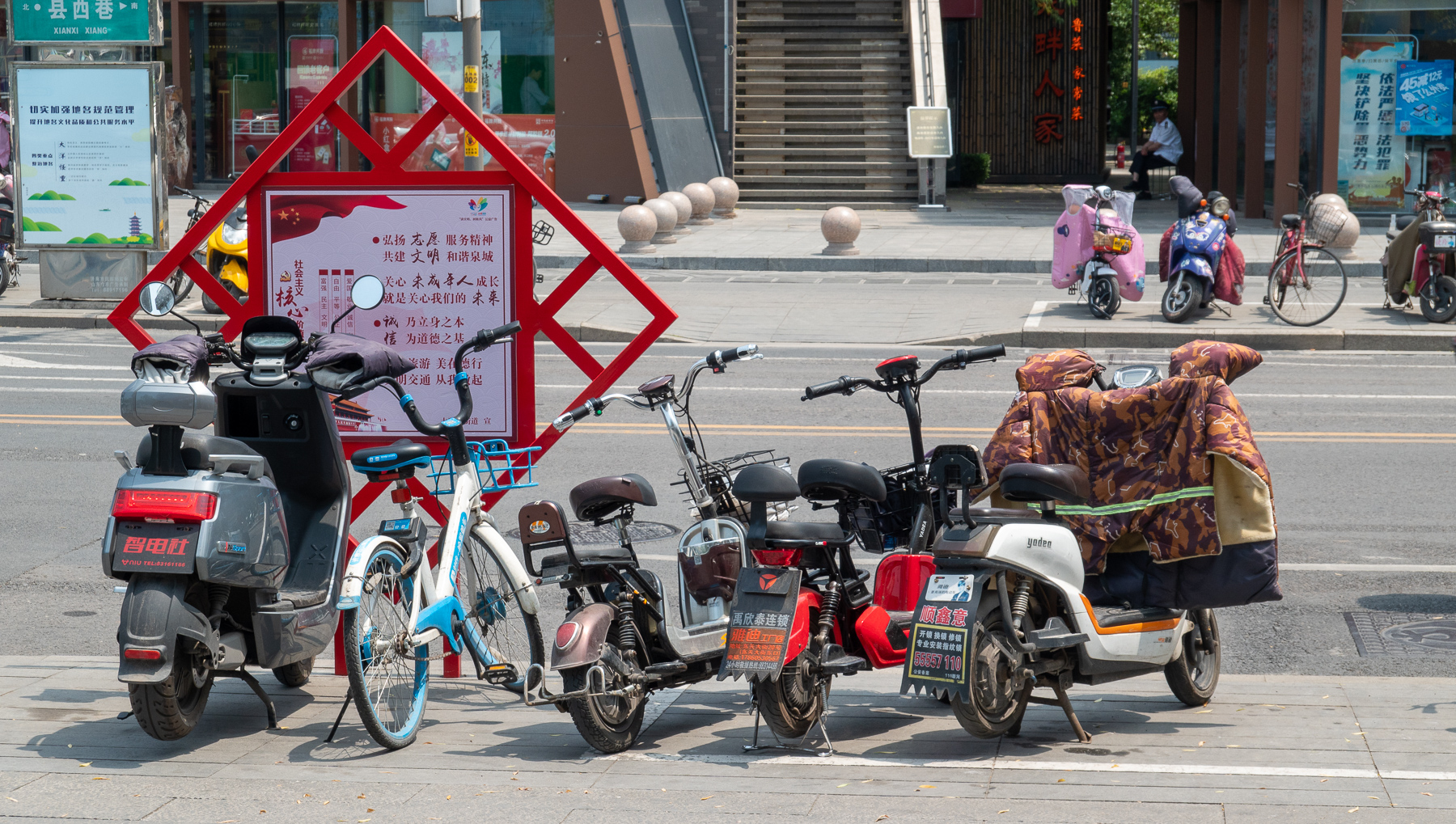 I started looking for exhausts on the side of the bikes, none of them had one. None. The three-wheeled working vehicles were also electric. Some looked to be converted the standard motorbike-based setup, but others were new and based on an all electric design. Over the days in Beijing I did see a few traditional motorbikes, and scooters, but they were outnumbered 1000:1 by electric.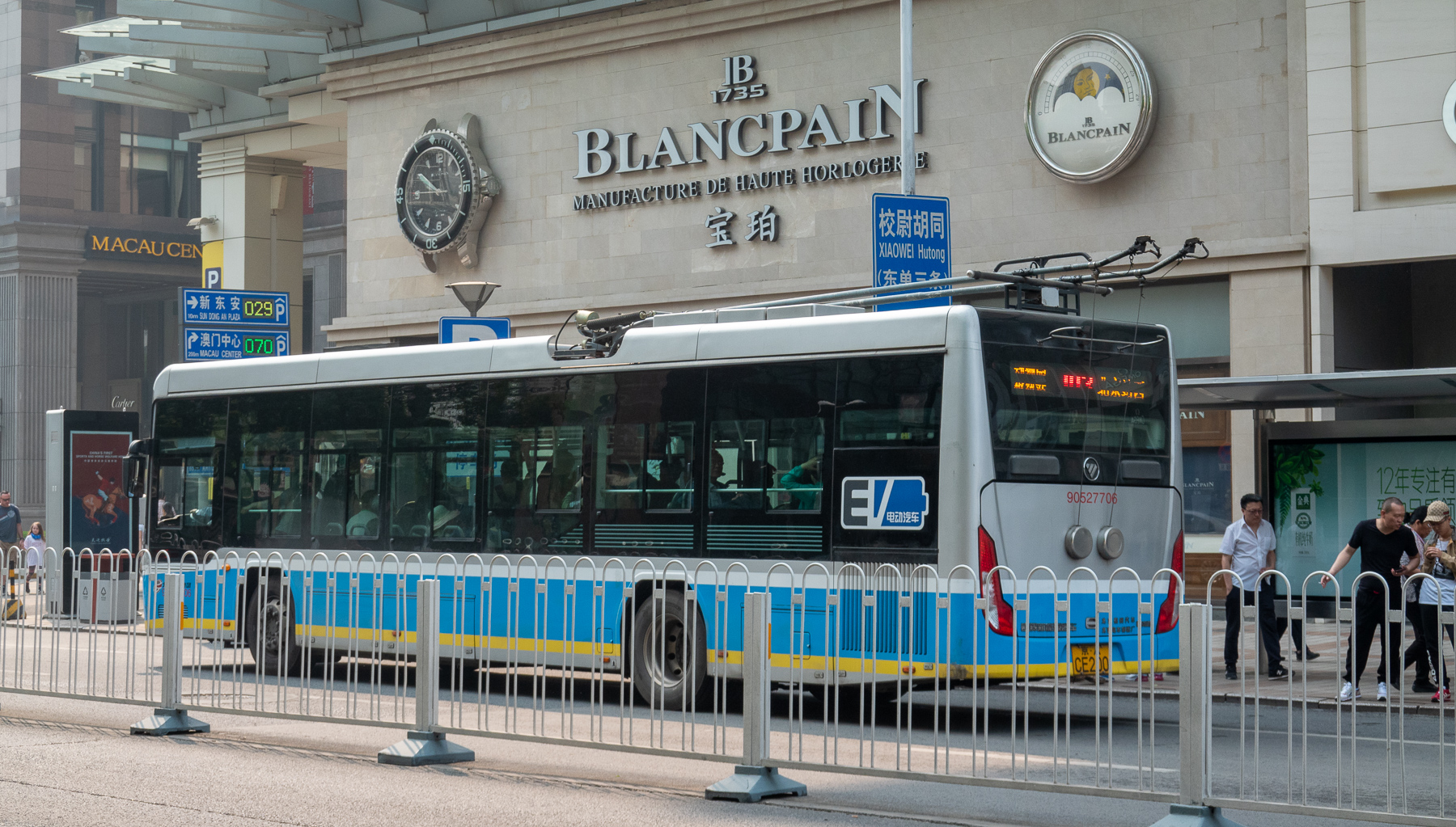 The guide told us the Government didn't give out license plates for traditional bikes anymore. Those that had them wanted to hang on to them more out of status than anything.
There were also a lot of fully covered electric vehicles that would cut up the (mostly protected and almost always dedicated) bike lanes, some with four wheels, some with three. Quite a few had two rows of seating to make taking kids around easier, but there has never been a reason not to just have your kid stand on the scooter in front of the seat and hang on to the handle bars.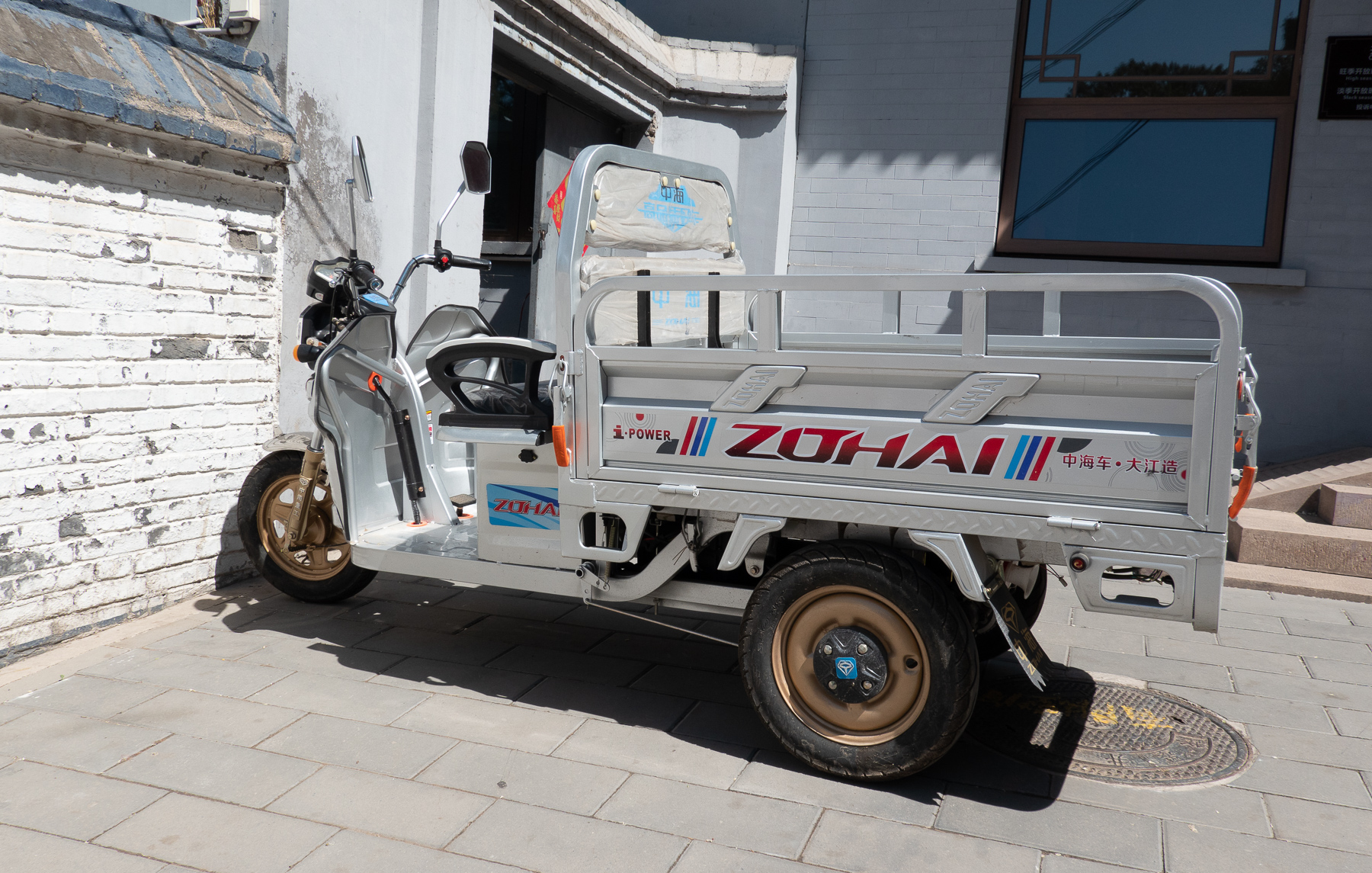 A new electric scooter that looked like a Vespa (not a moped, no pedals) cost around $400-$600 AU.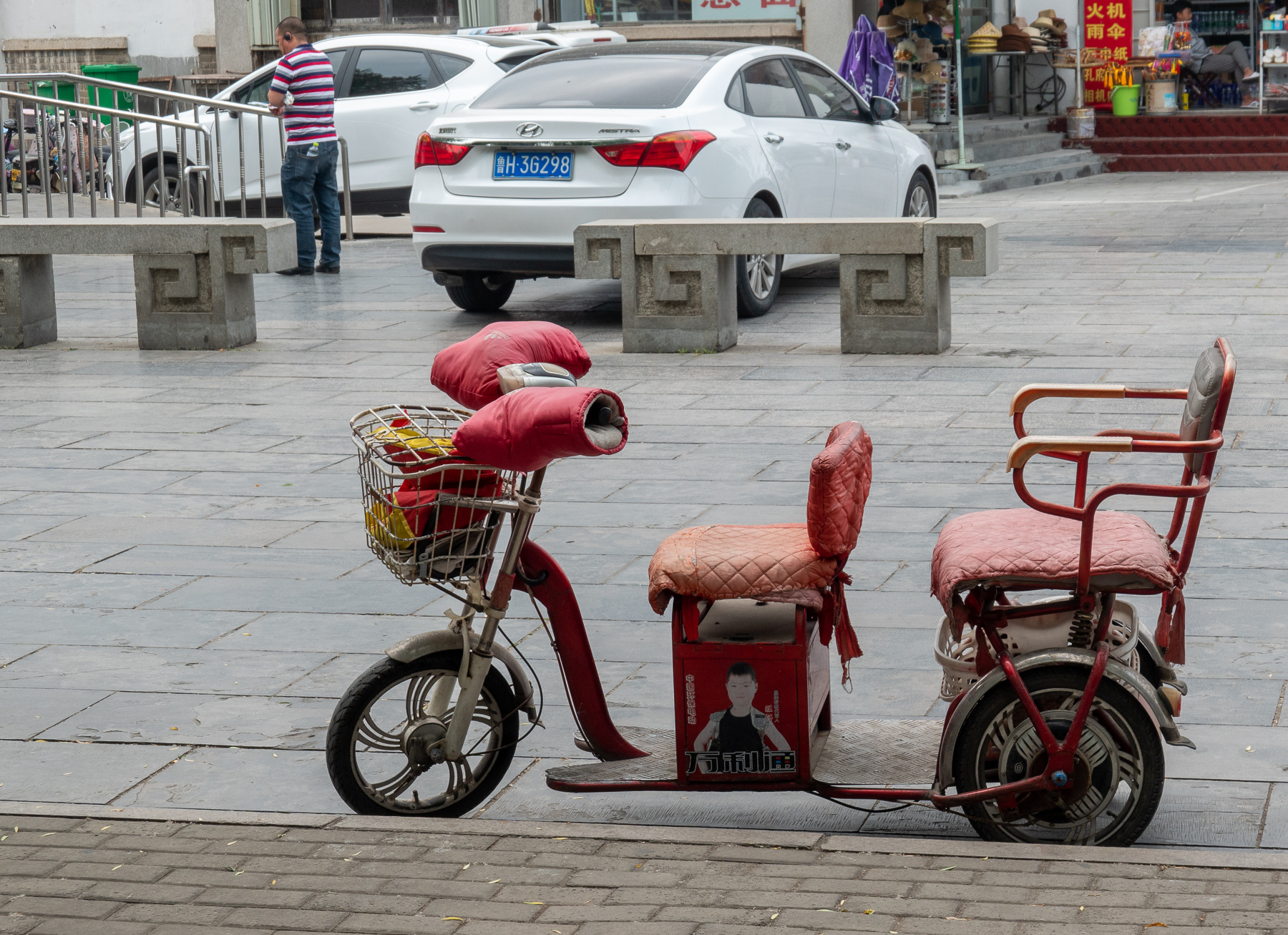 While a lot of people get around in smaller vehicles, there were still a lot of cars and traffic. But we never seemed to get stuck in a never ending traffic jam. It was slow driving out of Beijing to the MIng Tombs and the Great Wall, but not stationary. There were roadworks coming back from Qufu to Jinan, but the traffic was moving after we got through them.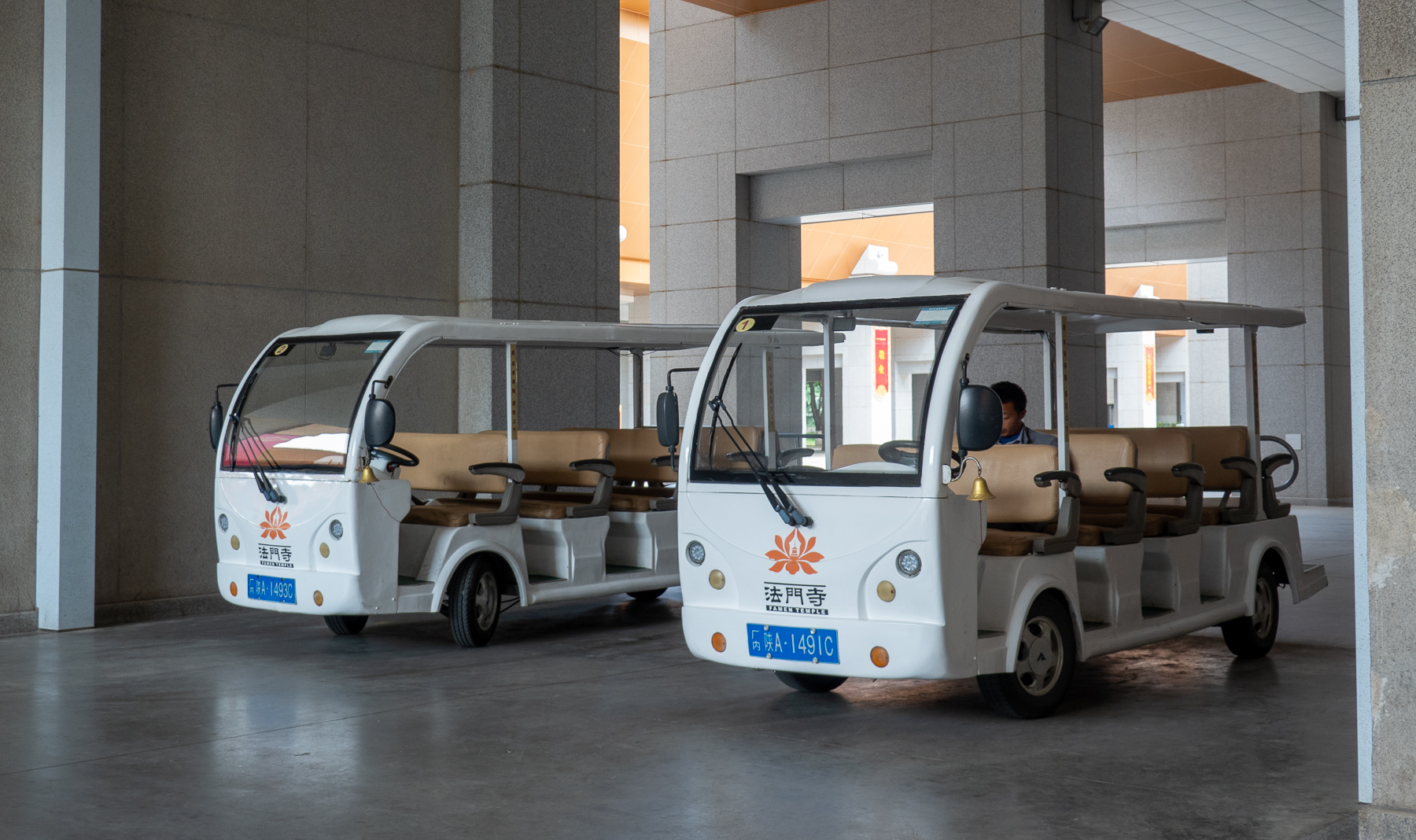 The worst traffic was between the Ming Tombs and the Great Wall on a single lane road winding its way up a mountain, a truck had rolled on a tight corner and it was down to a single lane with only a few cars getting past in a direction at a time.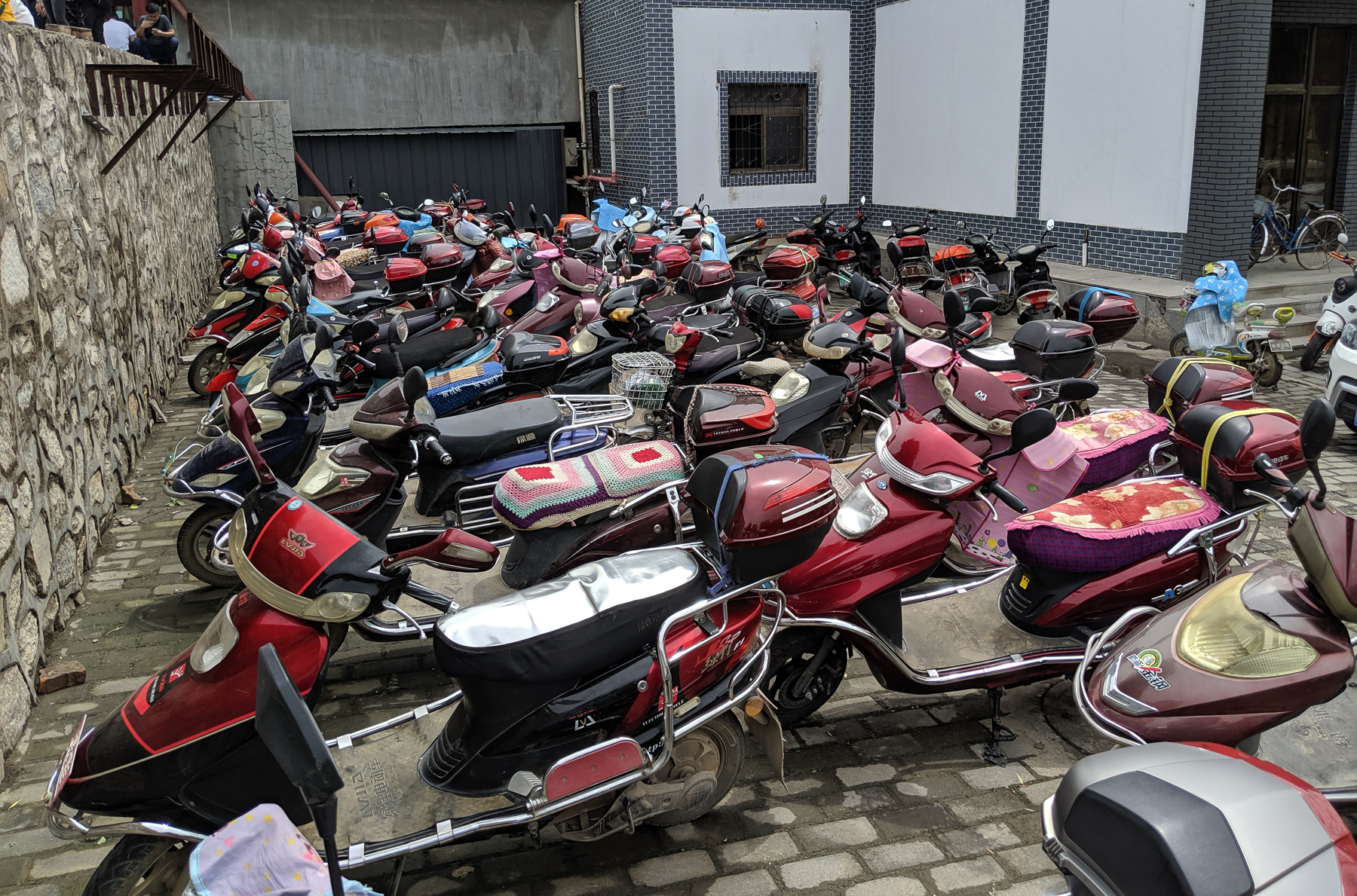 There were also a lot less horns going off all the time. Drivers would use them, but usually only one quick blast to let the person in front know they should be moving, and never a retalitary blast.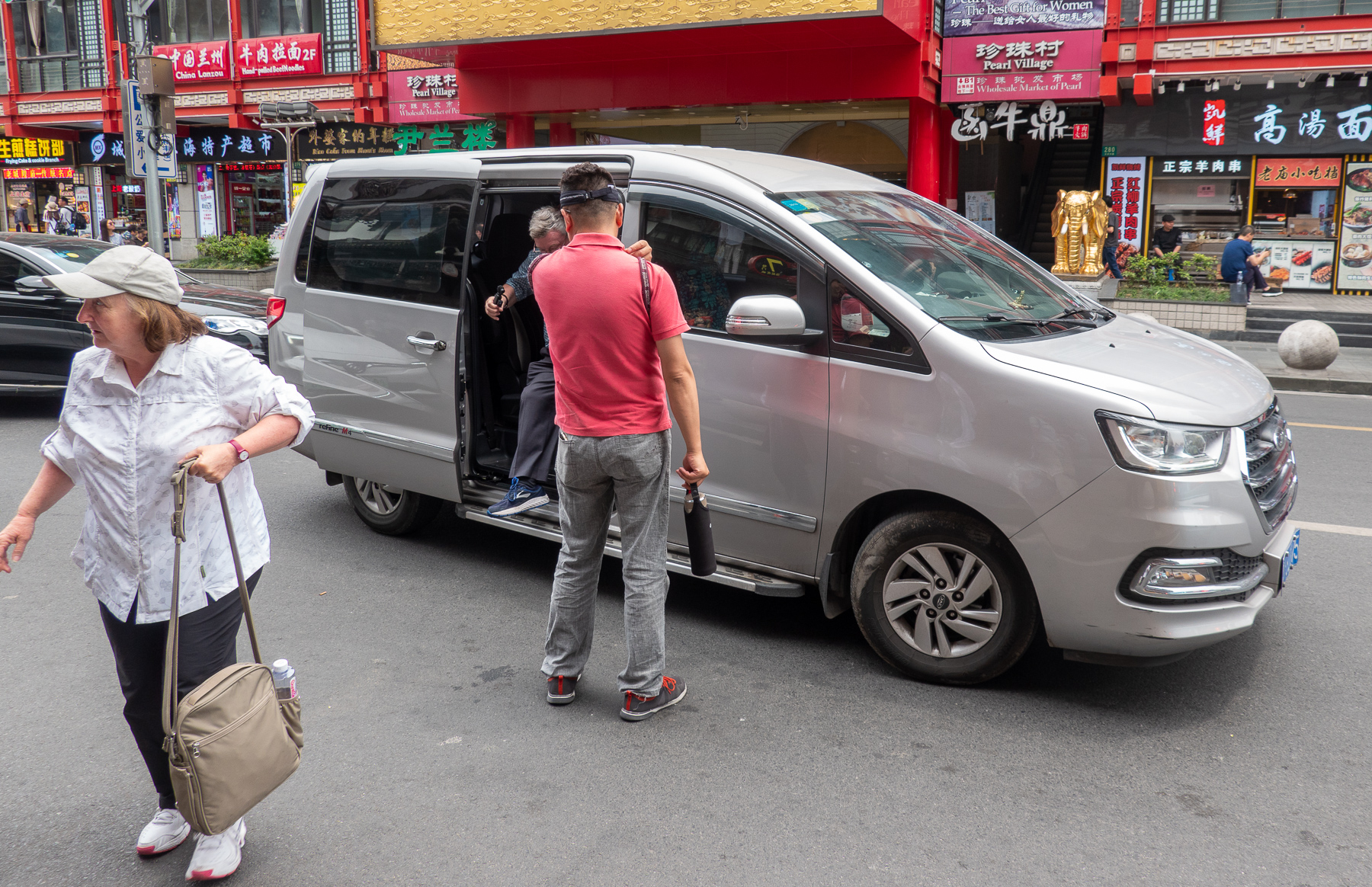 The vans we got in each city were usually a Buick, built in China. There were a lot of Chinese brands, and Chinese electric cars (as well as Teslas).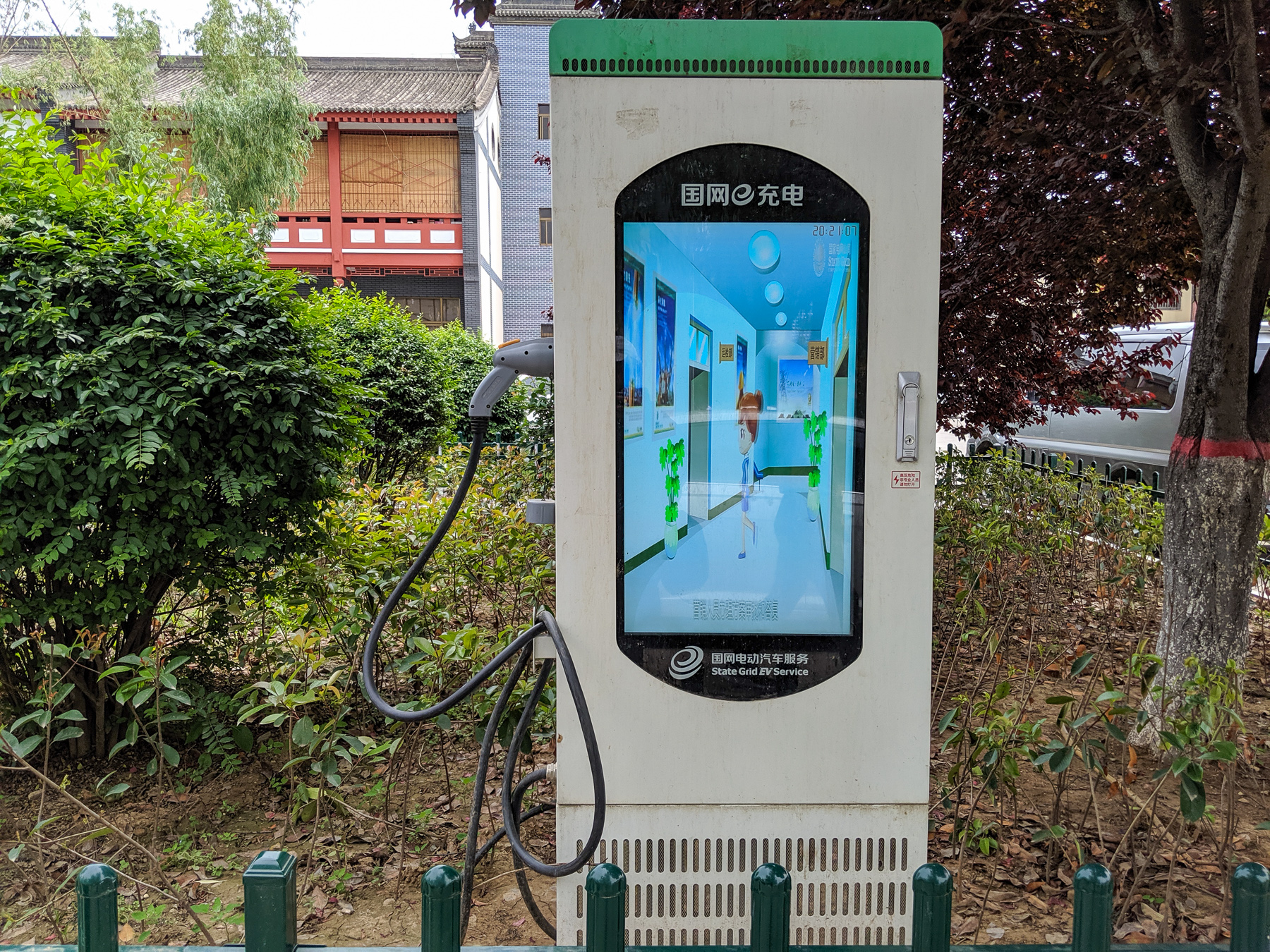 Electric and hybrid cards got a green license plate, and a green license plate often permit drivers to drive on days they might not have been allowed to, or on roads they otherwise wouldn't have been permitted to travel on.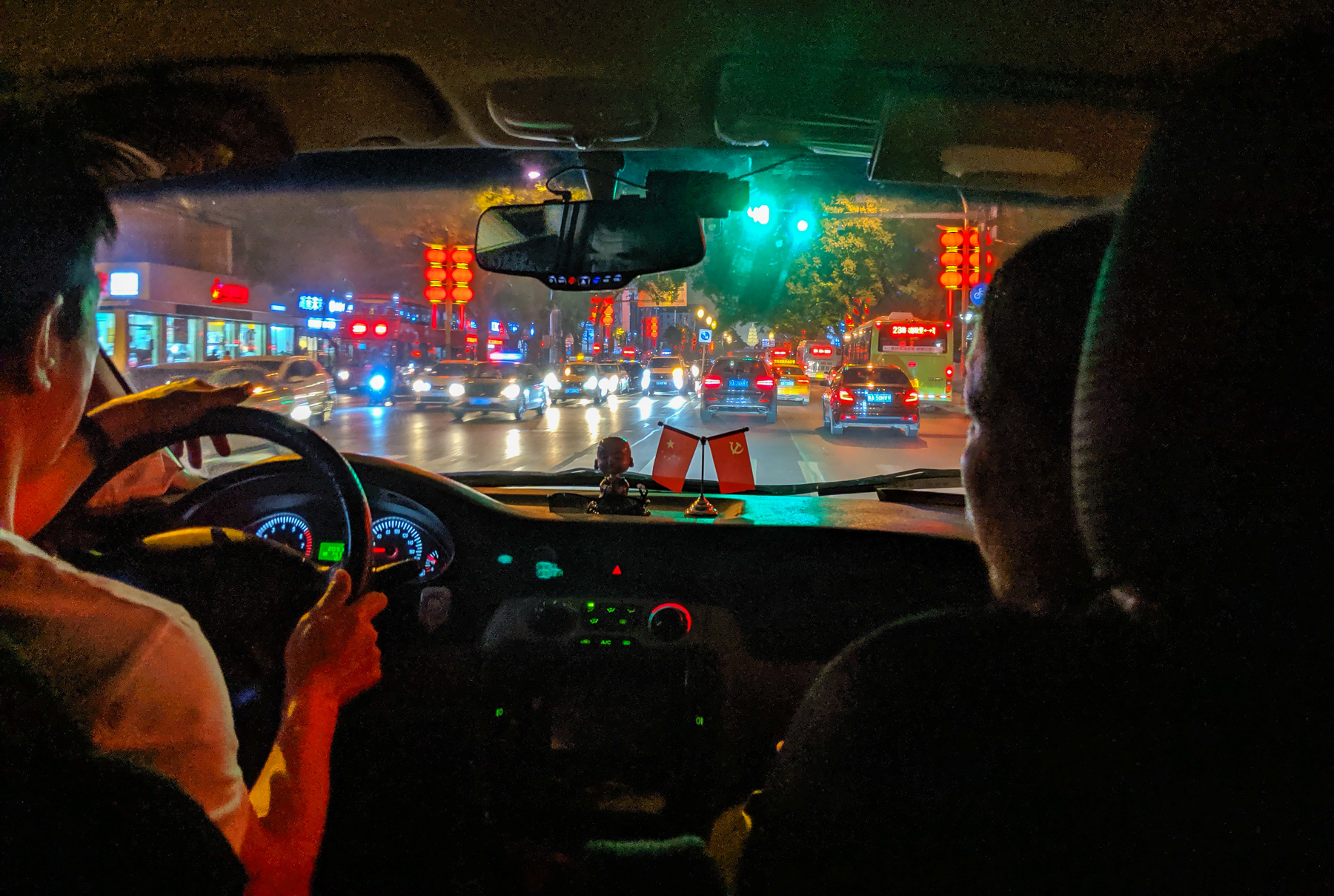 Leaving Beijing we got a lift to the station with our guide. Most of our travel in China would be on high speed trains. Some just under 300km/h some over 350km/h. This was our request to the travel agents who booked everything for us, and it is definitely the way to go.
The trains are smooth, and comfortable, if a little noisy. At one point I considered buying a bunch of cheap earphones to hand out in the carriage to anyone watching a video or participating in a hands free phone call, but that could have meant needing 20 pairs of earphones to hand out. The only other note would be the air conditioning in the carriages didn't seem quite as strong as Japanese trains, or the Hong Kong MTR.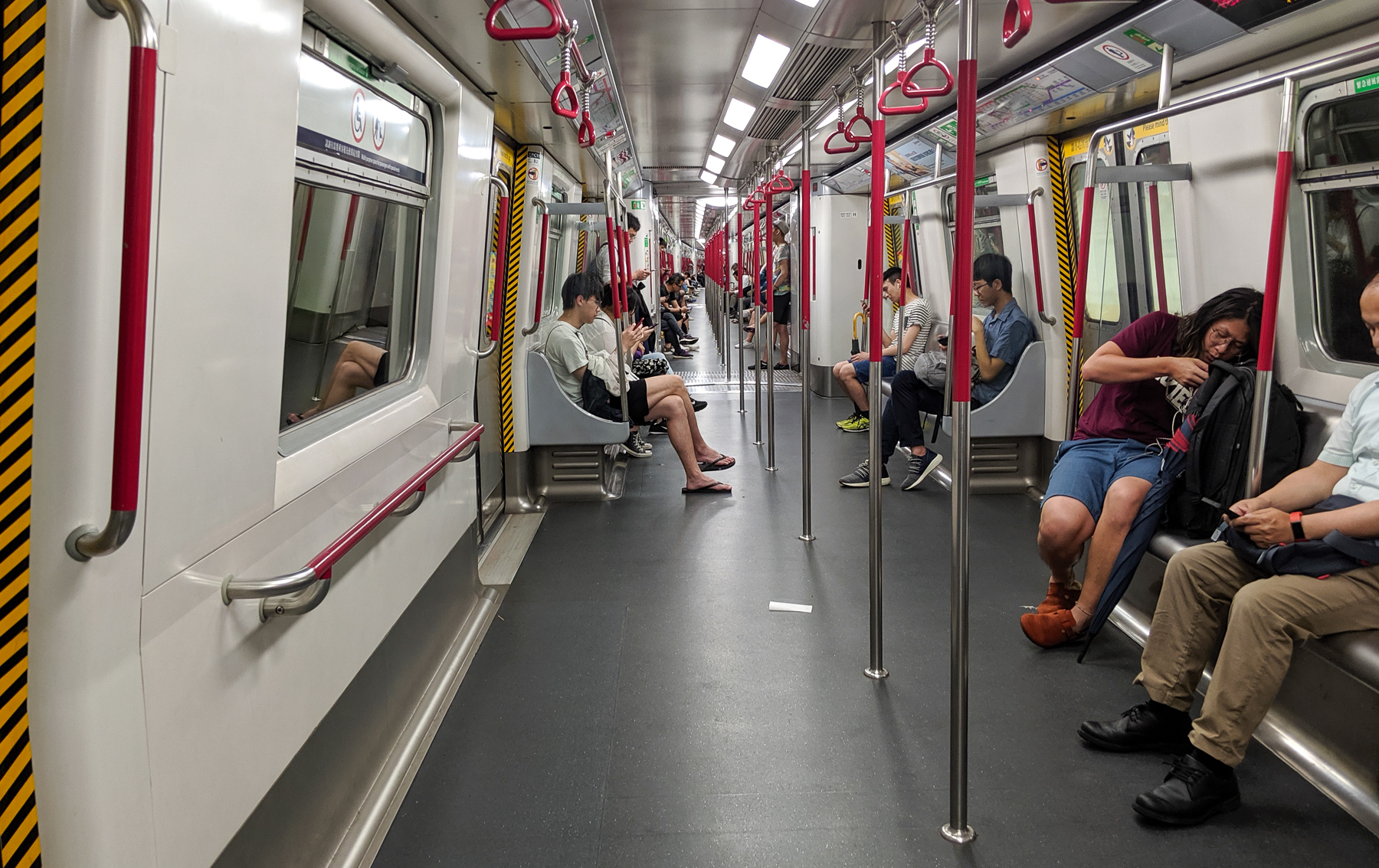 We did have one internal flight in China, Xi'an to Chongqing. After that day of travel we decided we really should have pushed the travel agent to change it to a train (they were concerned we wouldn't make it to Chongqing on time for the boat).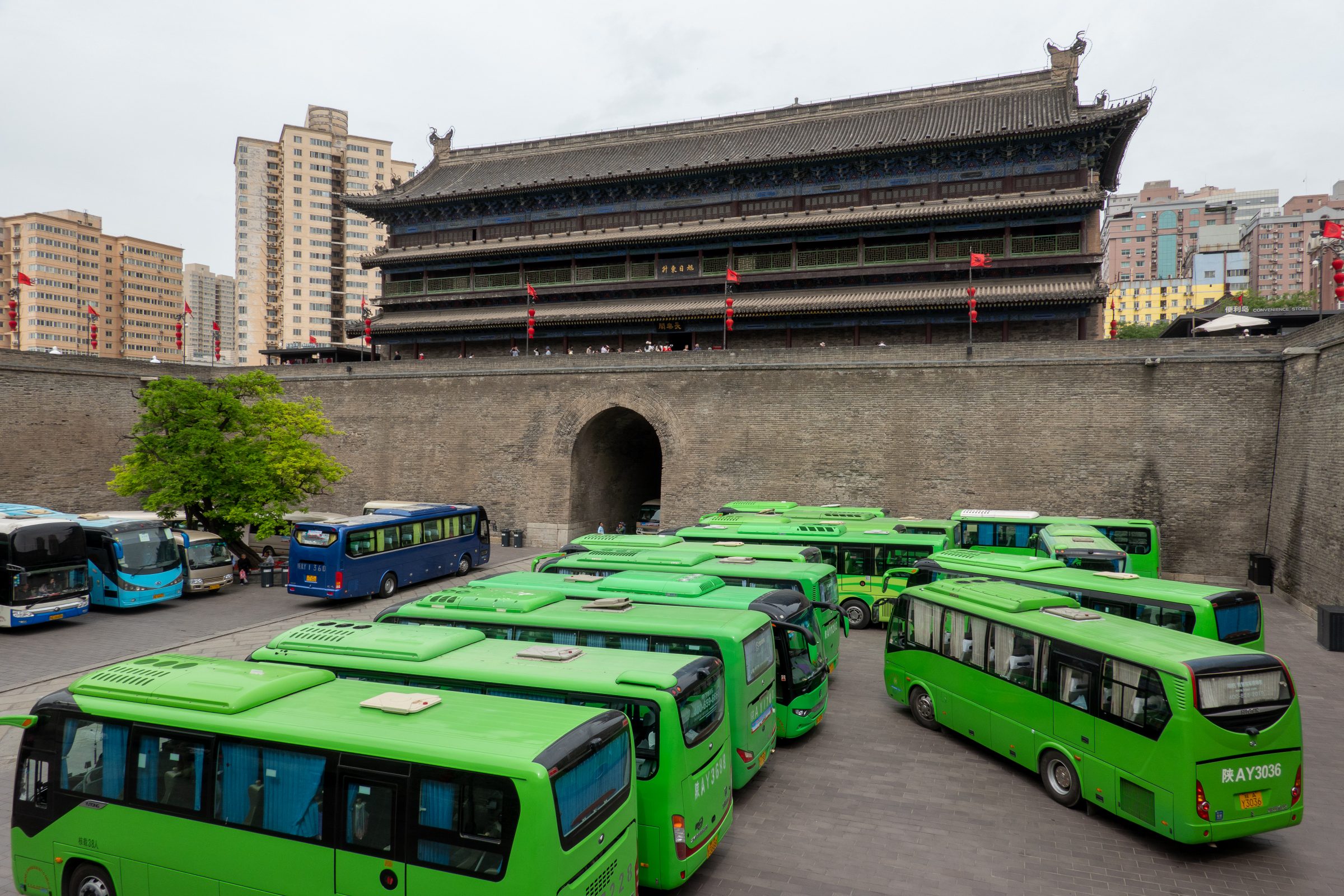 We arrived at the airport in plenty of time. We got our boarding passes and start putting our luggage through. Just behind the check-in counters are large luggage scanners all the checked in luggage goes through. When it detects something that shouldn't be in luggage it stops, beeps loudly, and flashes a red light. There doesn't seem to be anyone looking at screens to examine the luggage, it seems to be all automated.
A security officer dressed in black with make their way through the crowd to the counter and unlock a cage, taking the luggage out to then be manually inspected. I was well aware of the restrictions when flying in China and had packaged appropriately. My luggage went through fine. Dad's bag went through fine. With all our electronics I was pleased it didn't beep at us. Mum's bag stopped, beeped, and the red light started flashing.
Trains are so much easier.
A security officer came through the crowd, unlocked the cage and got mum's bag out. With the help of the guide we pushed through they crowd to a patch of open floor to try and work out what triggered the scanner. They kept asking if there was a phone charger or battery, but there wasn't. On the side of the bag mum had packed her fridge magnets together, and it looked like 4 or 5 of them together had freaked out the machine. Packing them throughout the bag probably wouldn't have been an issue, but to avoid any questions we just stuck them in our carry-on and checked the luggage in again.
None of us had thought about magnets being an issue, and definitely not fridge magnets.
Trains are so much easier.
When checking in for the flight you are asked to look at a camera, which they use to grab a biometric image of you. Later in the airport I went and found the screen with a camera that looks at you. It correctly identified me, and let me know what gate my aircraft would depart from.
This had been mentioned in the media as they just knew who you were, and they didn't need to enroll your biometric data to do this. This isn't quite accurate. They do enroll travellers, they just don't ask permission or let you know it's happened. It is just part of the process of checking in, and gaining entry to the airport.
Once seated on the plane we waited for quite a while. Then we pushed back from the aerobridge and we waited for quite a while.
Then there was an announcement we had to return to the gate for 'passenger comfort' and we waited for quite a while.
Then the plane returned to the gate and the aerobridge swung out, and we waited quite a while.
A couple of passengers were then escorted from the aircraft, and we waited quite a while, before eventually pushing back from the gate and taxiing for a while and taking off somewhere between 2 and 3 hours behind schedule.
Trains are so much easier.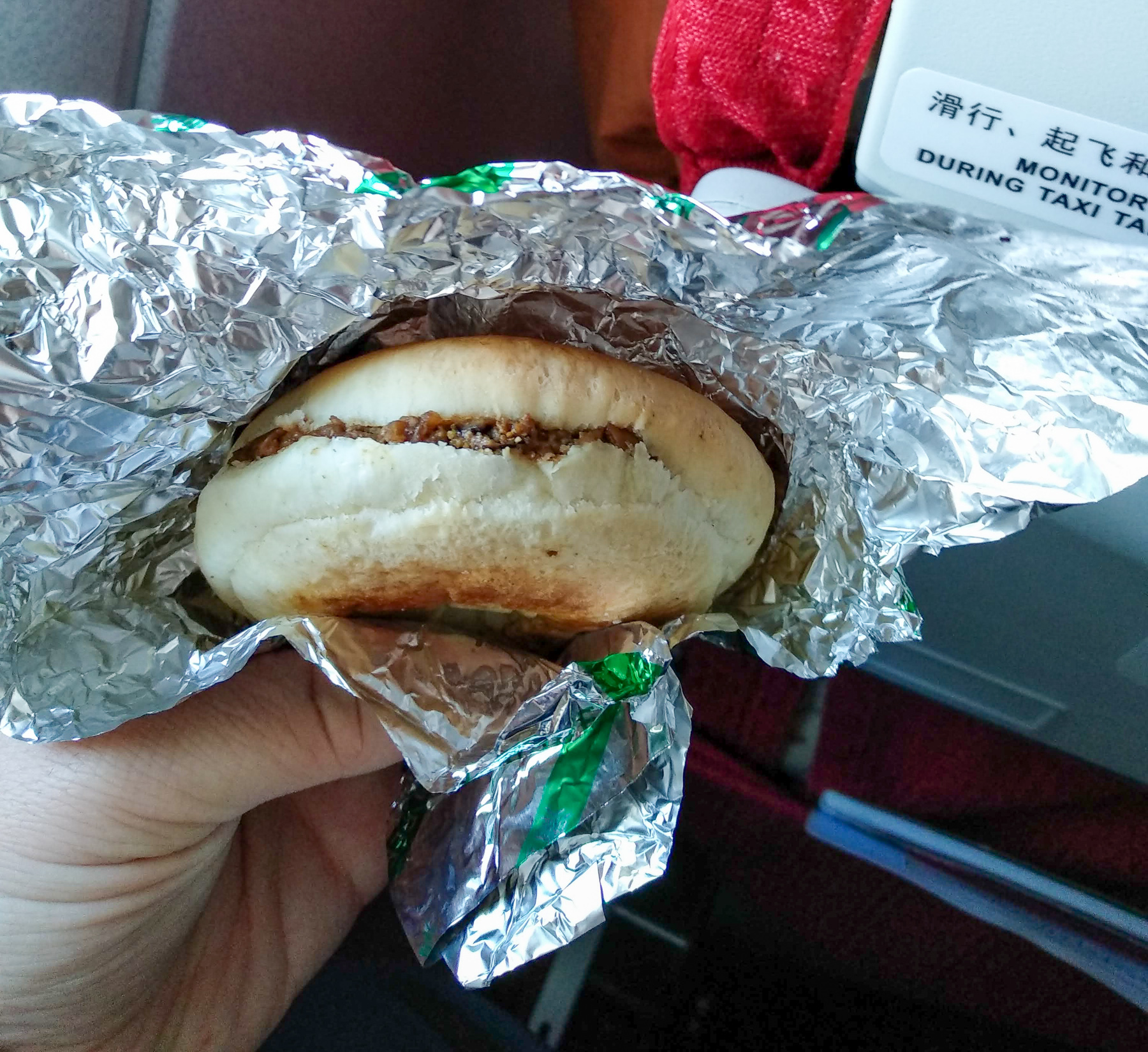 Once we were in the air I was shocked to see an enormous mountain range. The plane climbed out of the valley and headed south over a mountain range right next to Xi'an that I had simply never seen through the smog.