Day 5 started with my parents' friends, Howard and Jill who live in Mussoorie, meeting us in the hotel. They had come down from Dehradun on an overnight train. We went downstairs for breakfast and to catch up. Howard and Jill work at an international school in Mussoorie, Woodstock. They have lived in India for quite a number of years starting in the 90's and raised a family here. Both speak a little both of Hindi and Howard can converse quite happily in Bengali for hours with anyone he has just met. He will just walk up to someone and start a conversation.
After breakfast of egg omelette with chilli (low carb win!) and some juice (not so much a win) we got an air-con taxi to drive us around the tourist sites in Lucknow. This was arranged through the hotel with a fixed price negotiated before we left. There were 5 of us in the car, and the driver. We started off with me in the front then the rest across the back seat.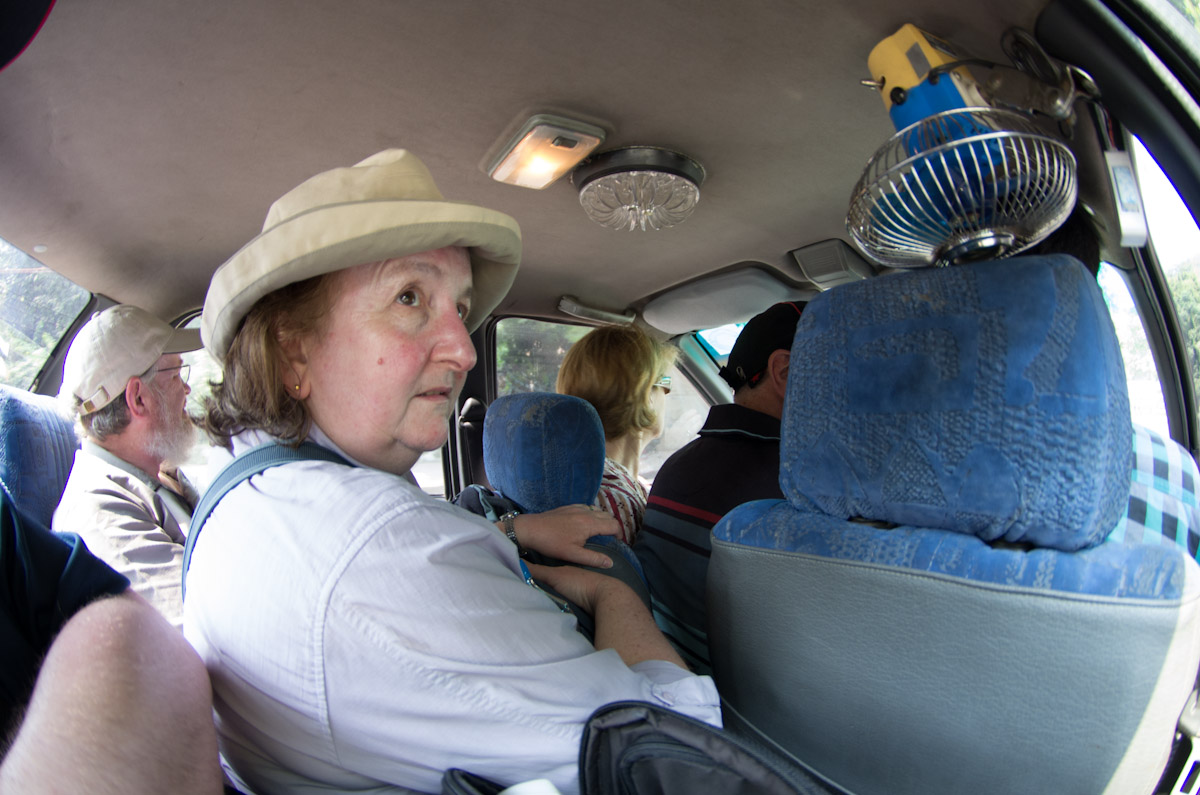 This didn't work out so well, so after a couple of stops we shifted to Howard and Jill in the front and the three of us across the back. Howard had to change gears when requested, as he straddled the gear stick. It was always an event when we got into third. Traffic doesn't move too fast.
First stop was protected monument that was in some state of disrepair. Twin tombs of Saadat Ali Khan and Khurshid Zadi.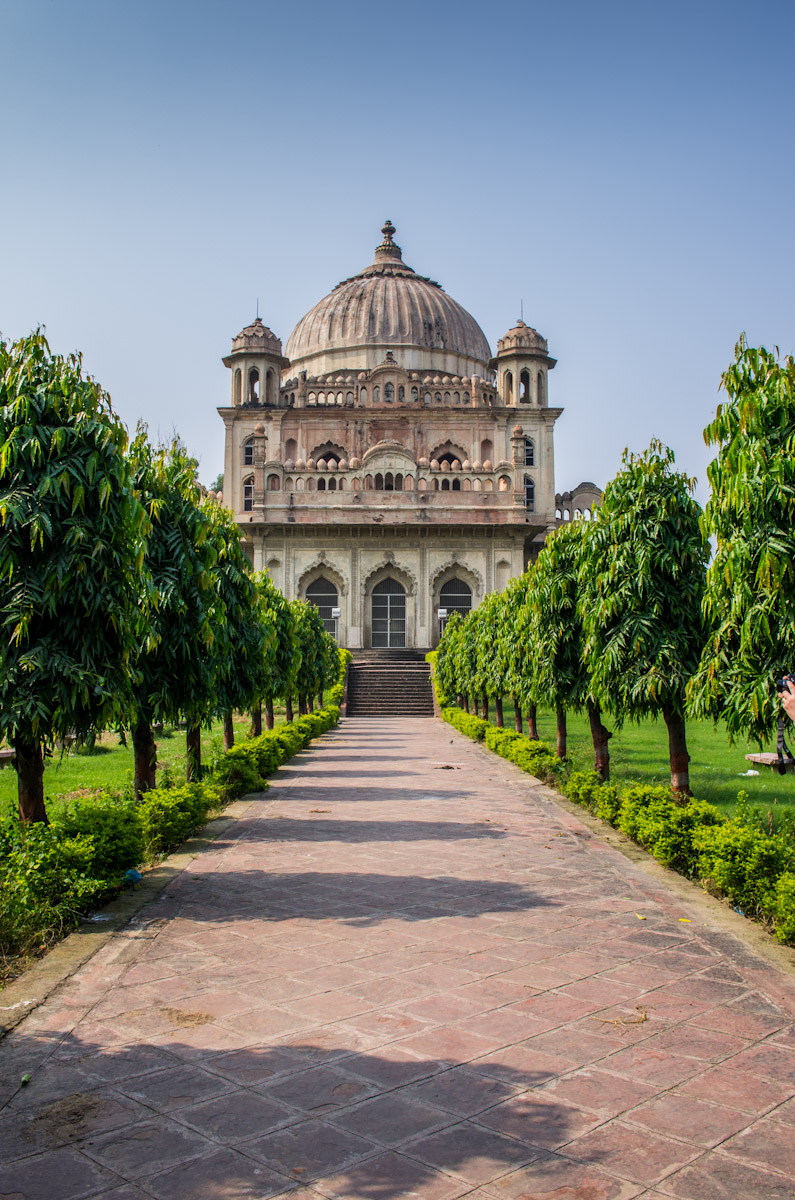 There was a man cutting the grass with a small blade, and some kids playing cricket.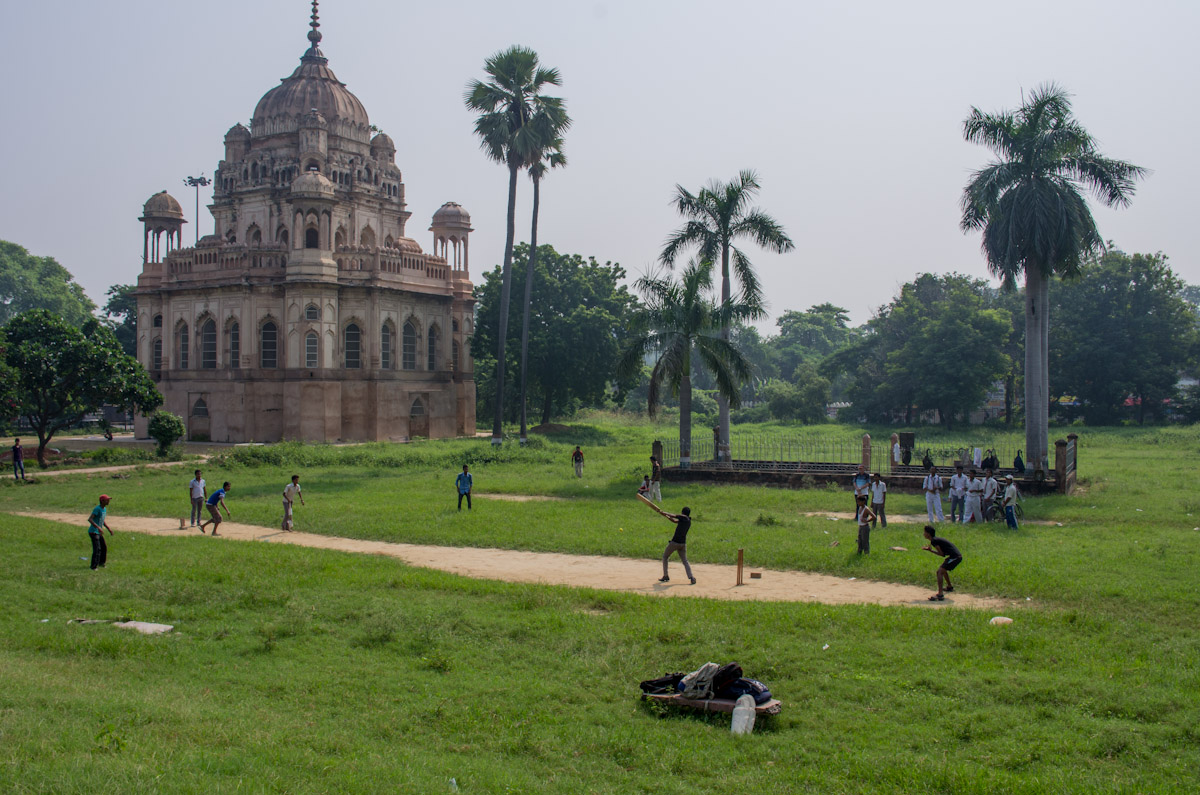 From here we set off to Bada Imambara.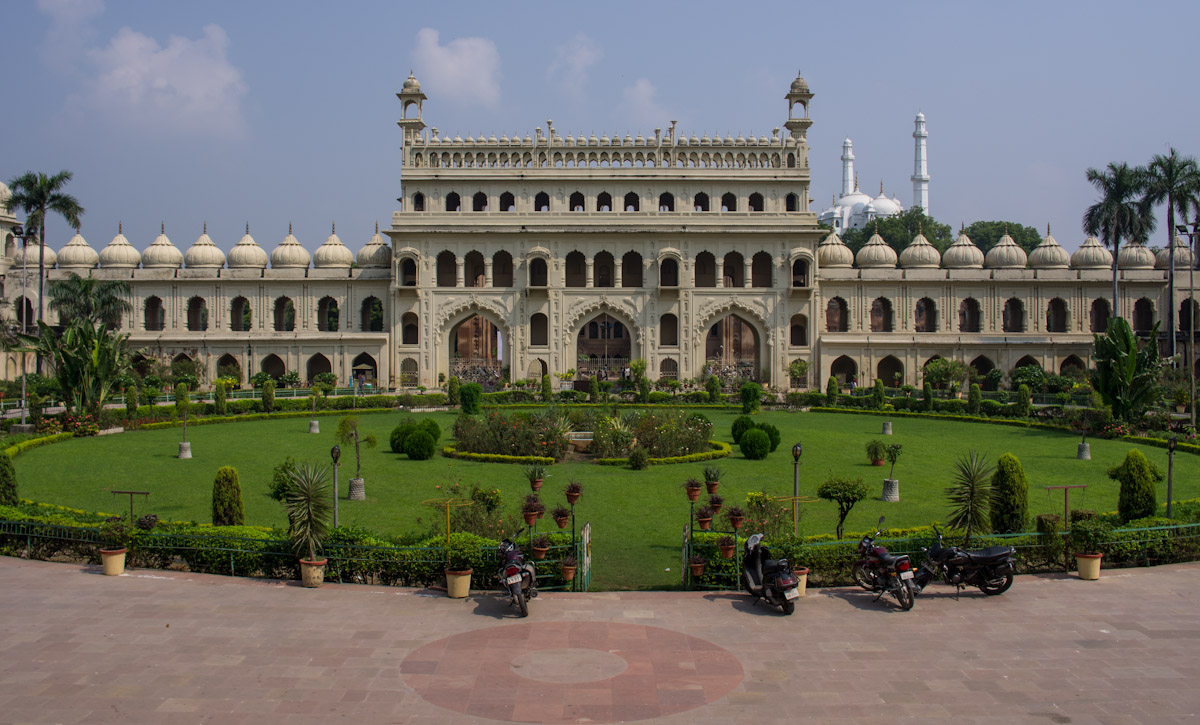 Each place we went we paid the foreigner charge for entry, and then got an impromptu guided tour of a bit of the place, which always ended in "what you like". I guess this is the down side of Howard loving to talk to all the locals he meets. But we did see some interesting things. A complicated series of baths at Chhota Imambara that included a tub dedicated to a rose water bath that was 1,000 litters.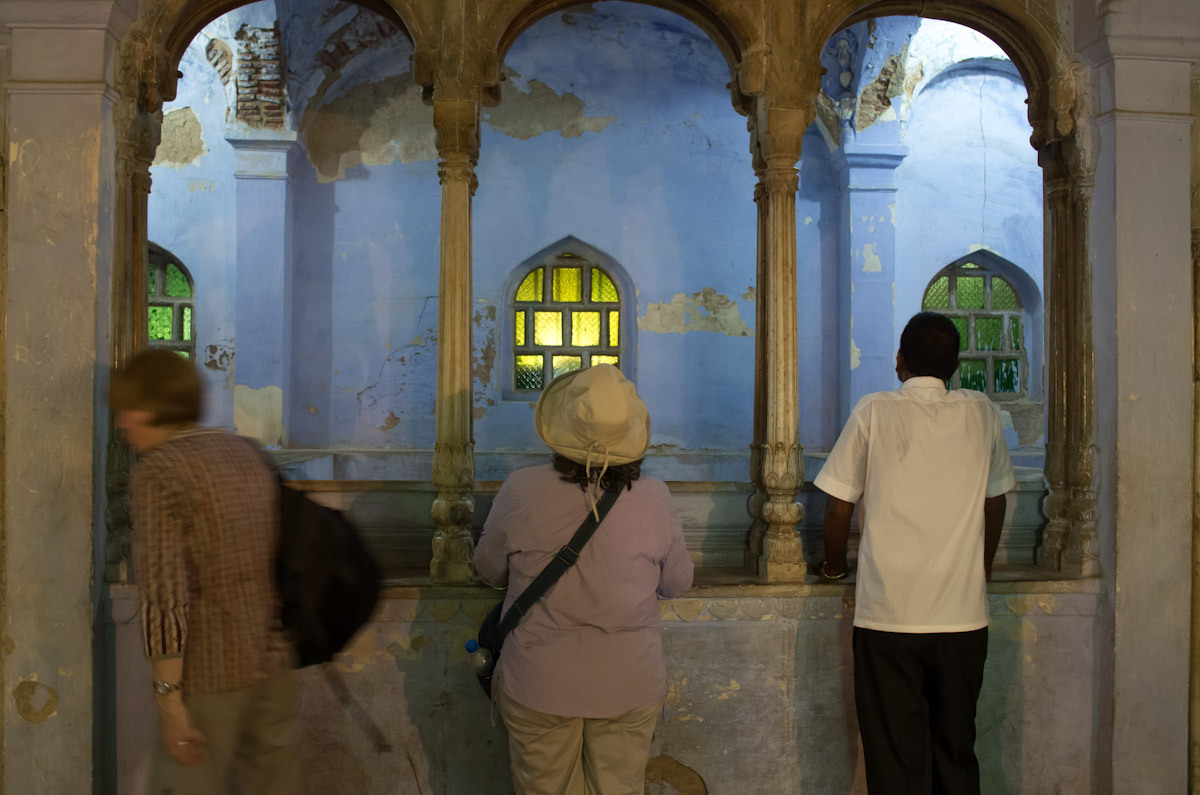 The driver offered to take us to another Imambara, but we were all Imambara-ed out for the day and head off to the Residency – the British Residency from the 19th century. The site of the Siege of Lucknow. The site hasn't been restored or modified since the siege, the remaining walls are pot marked with artillery and bullet holes.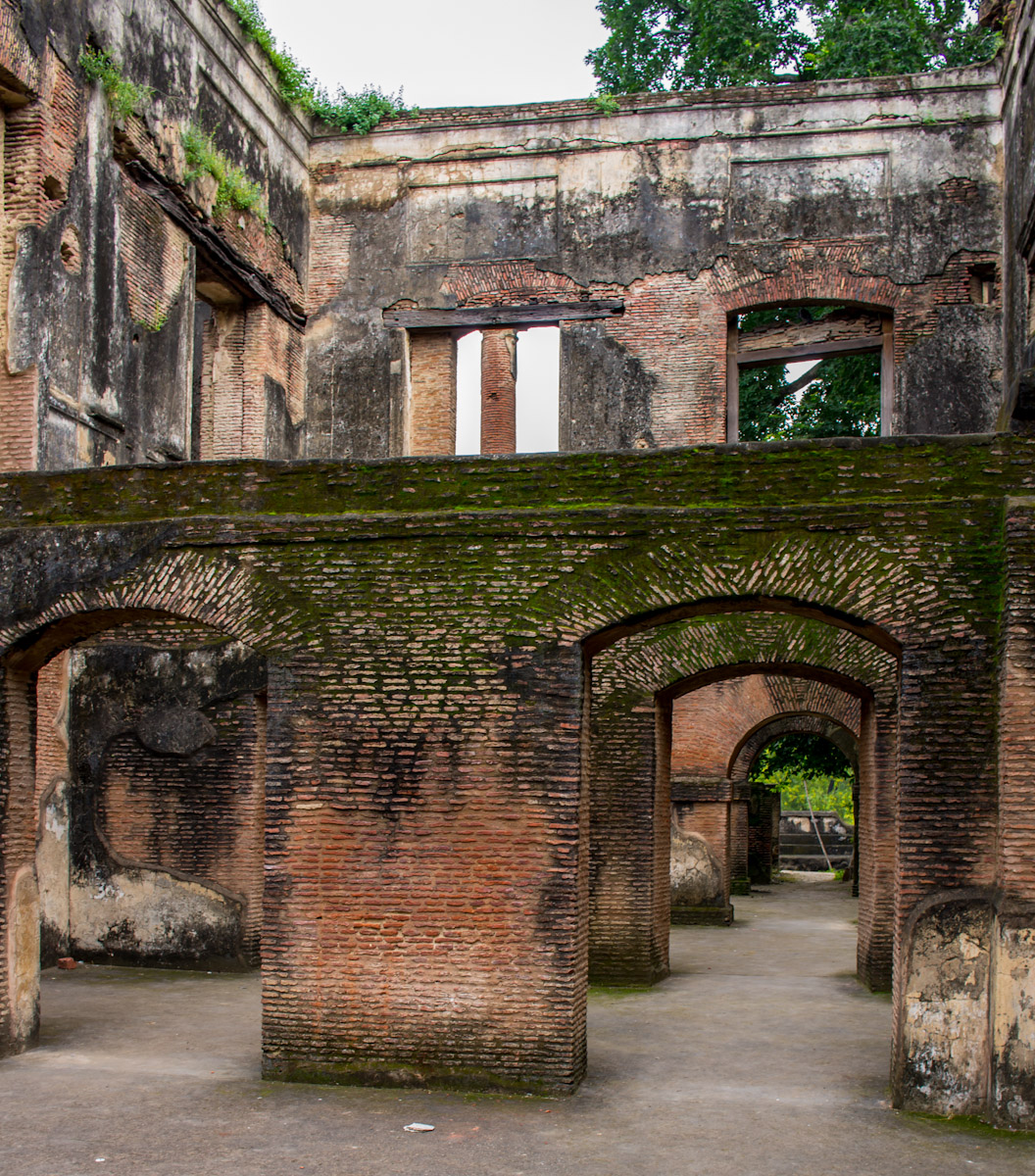 It was then time for lunch! The taxi driver took us to a road side cafe where some locals were dismissed to free up a table. The downside of India dinning, we were told to avoid the meat, and stay veg. This also meant, lentils and bread. So, bit of a low carb lose, but I'd rather not get salmonella on the first day. So I had the same as everyone else. Thin pancake thing, and curried veggies. Tasted good.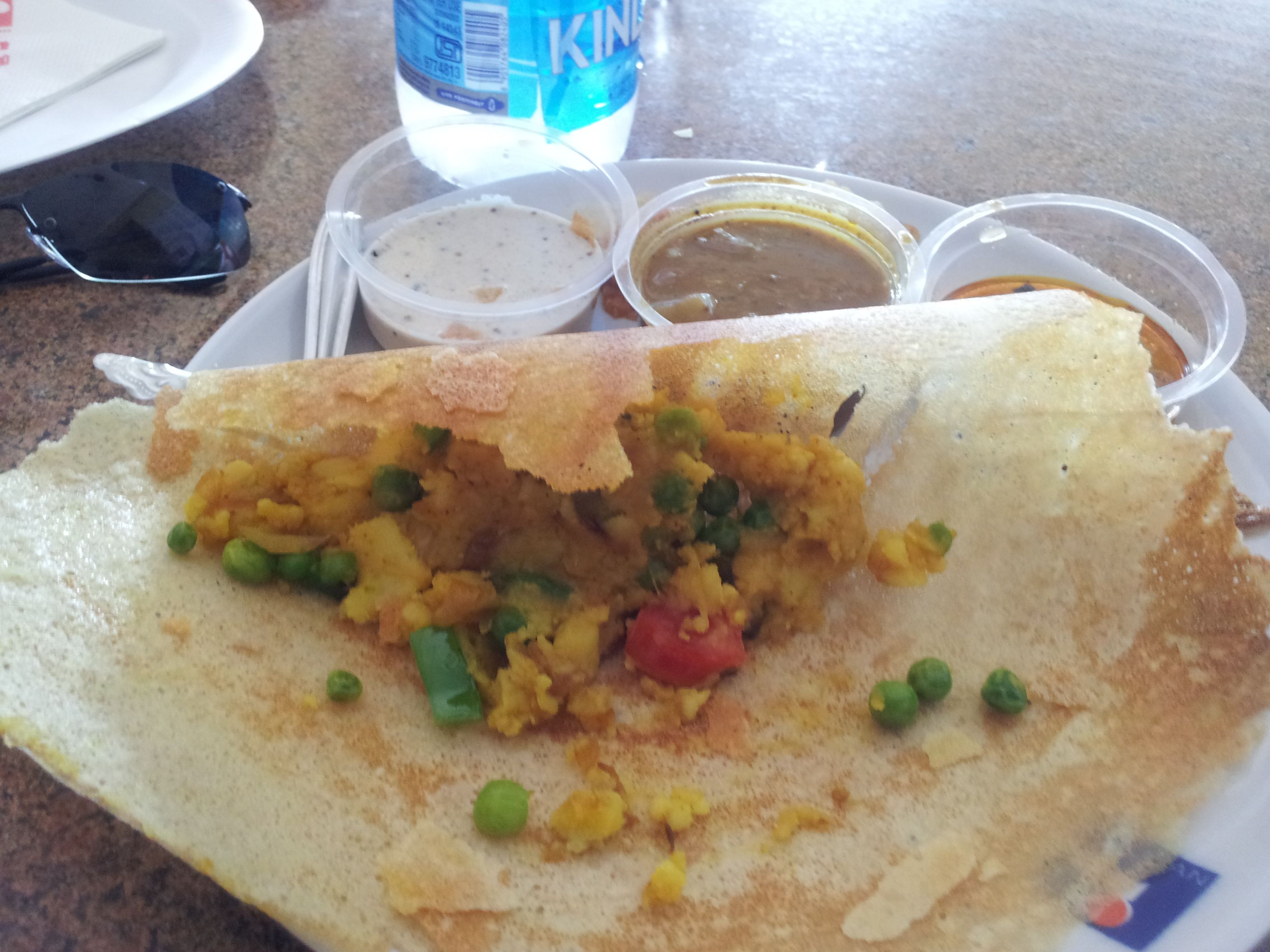 After lunch we set off in search of SEWA Chikan shop. The taxi driver took us to a number that were Seva or other chikan shops, but none of them were SEWA, so we gave up for the day and went back to the hotel. Time to decompress, and shower.
For dinner my Dad found a Kebab place in some guide books that was all the rage in Lucknow. We asked the hotel if we could get a taxi there, but he said it was just down the road and we could take a rickshaw. Standing out the front of the hotel we had an armada of rickshaws vying for our money. We got a few rickshaws and head off into the night. While my driver was able to peddle longer up the hills, my parents' driver was able to push his rickshaw faster past me. All the drivers made an effort to get us to go to another place, but we forged onto Tunday Kebabi.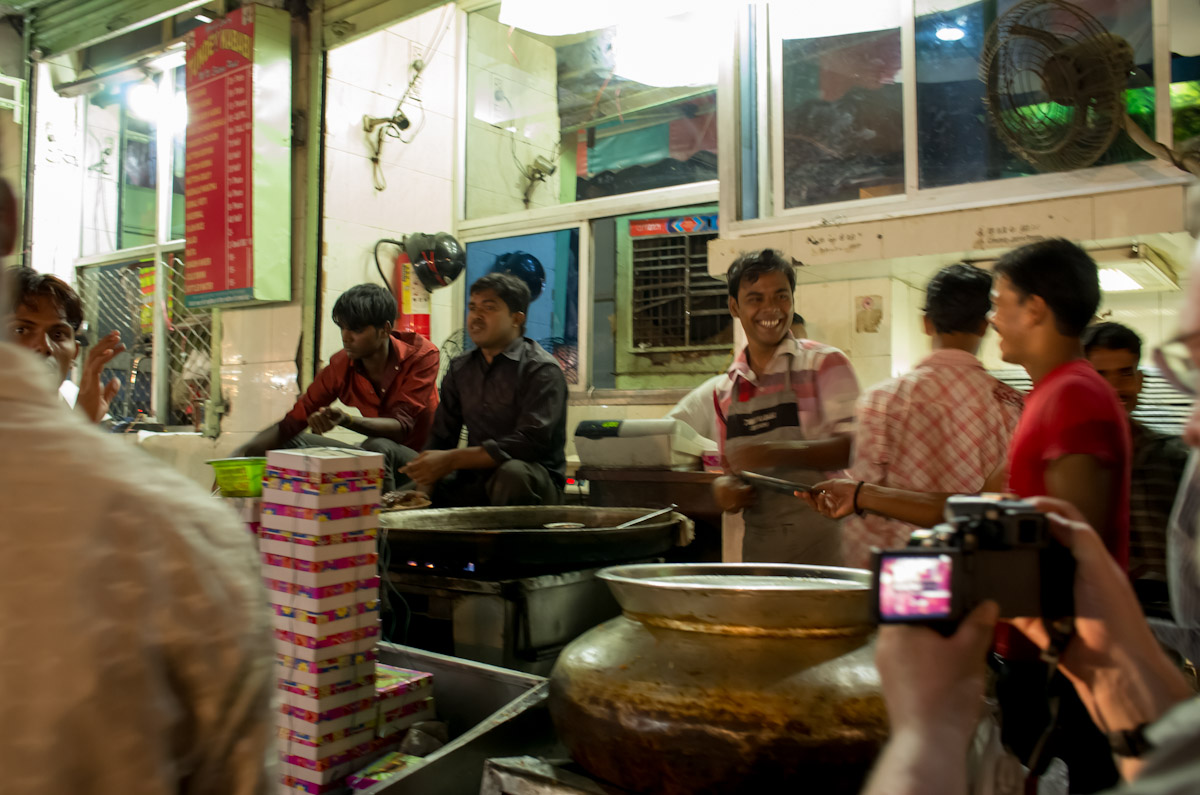 Meat! Lamb, I mean mutton. But it was meat. We also had mutton biriani, and it was good. After dinner we meat up with out rickshaw drivers for the trip back to the hotel.