We had finally started getting onto GMT, and woke after 7, without an alarm.
Today was spent around Reykjavik. First stop was the Leifer Erricson monument out the front of Hall church. They have a lift to take you up 8 stories in the bell tower. Much easier than stairs. From there you can see most of Reykjavik.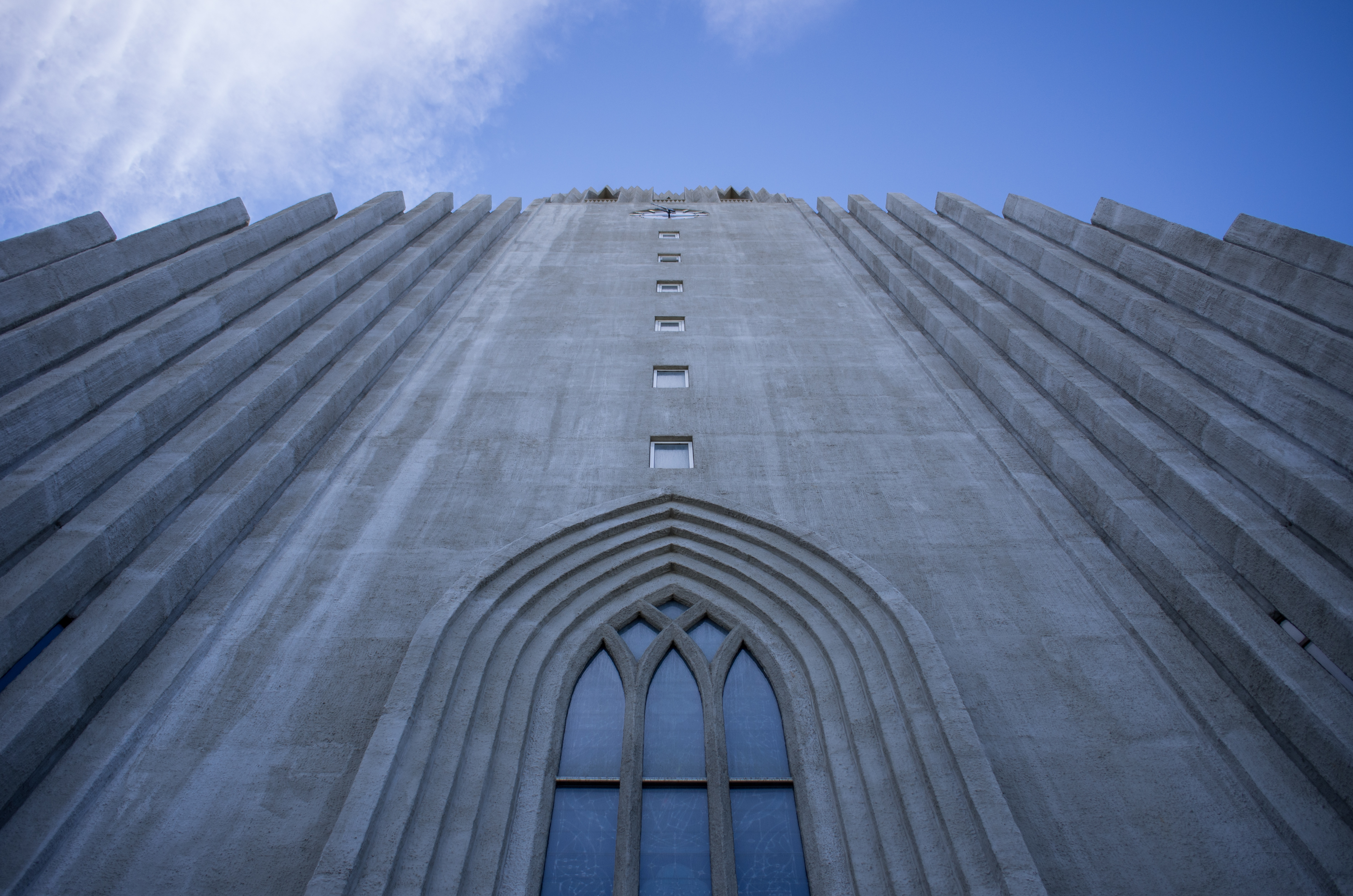 We drove off towards the lake and the city centre, guided more by one way streets and dead ends than anything else. I'm glad we had a small car, anything much larger would have had issues. We walked around from the lake to the new convention centre and music hall built right on the water front. Dad and his ankle had a bit of a sit down and I went and grabbed the car.
Our next stop was the National Museum. They had an interesting display of photographs from the early 19th century by Sigfus Eymundsson. It included portraiture from the time as well as scenes from around Reykjavik. The notes next to the photos had detailed descriptions that included sentences like: "The four store clerks can be seen wearing various hats. One is wearing a fez, an Eastern European hat popular with the British at the time." There were two photos from inside that shop. The fez and the various other hats were in both, as was the description.
There was a lot of information on the history of Iceland and their quest for independence. 1944 isn't that long ago, especially considering it was first settled around 800. There was a quit interesting piece on the first ever census taking in 1703. It was commissioned by the king of Denmark after Iceland asked for more assistance and better trade terms. Can't jump headlong into something without working out what you are dealing with first.
After lunch and the last of our Icelandic notes we headed back into the centre of the city to try and find a small museum set up around an excavated Viking longhouse from the period of settlement, and the Parliament House, which was smaller than I thought it would have been, but then again the country is only 320,000 people. Similar to all of Canberra. A passing friendly local who had clearly had a few (or more) beers with lunch (or breakfast) insisted on shaking hands and asking if we like taking photos of the house. He was then quickly on his way to introduce himself to someone else who was walking by.
On the way back to the car we passed a square that was full of people and had a band paying for the crowd. Their rendition of Get Lucky was quite good.
Our last meal in Iceland was at a pub/bar/restaurant thing called 73. Home of a burger called "SvEpic", which was delicious. The barman spoke good English, but didn't know what lemon squash was. He asked where we were from, and if they had this lemon squash thing there. Everyone picks our accents as not quite British, and definitely not American, but they can't be sure where we are from. They all agree that Australia is a long way away, and they don't get many Aussies here. Didn't hear another Australian accent the whole time in Iceland – still haven't heard one yet I think (2 weeks later).

Great restaurant / bar. Good food. Massive range of beers I didn't touch. by @mohawktimmy