Our last stop in Europe this trip was Zurich. Mum and dad had flown in via Zurich on the way to Barcelona. We were only here for a few days. We spent one of the days visiting Liechtenstein. Our hotel was in the middle of the city, above a square with a number of restaurants and walking distance to most things. Downstairs was a traditional Swiss restaurant serving fondue.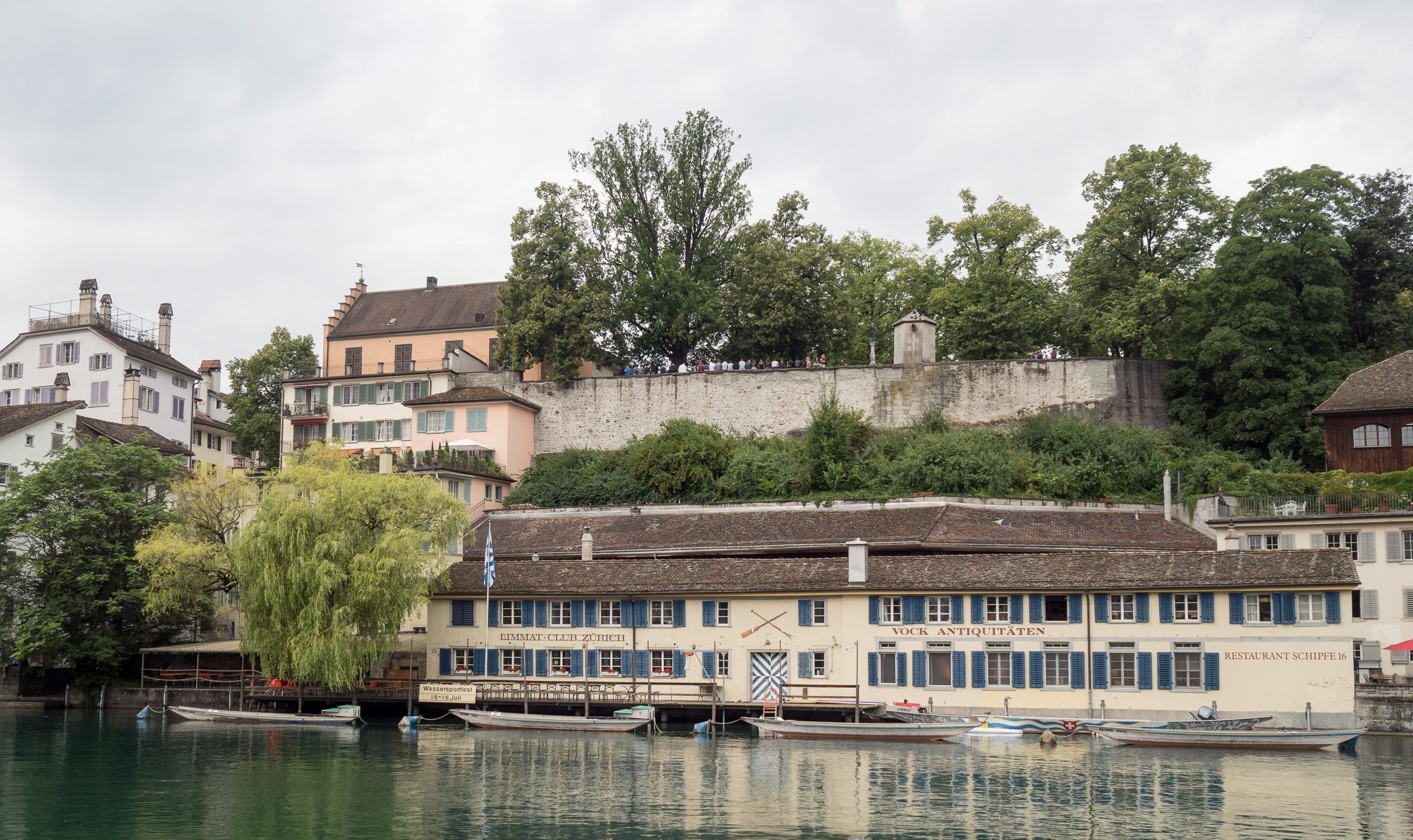 On our first morning Dad and I went for a walk, our first stop the Grossmünster, which was only a couple of blocks away from the hotel.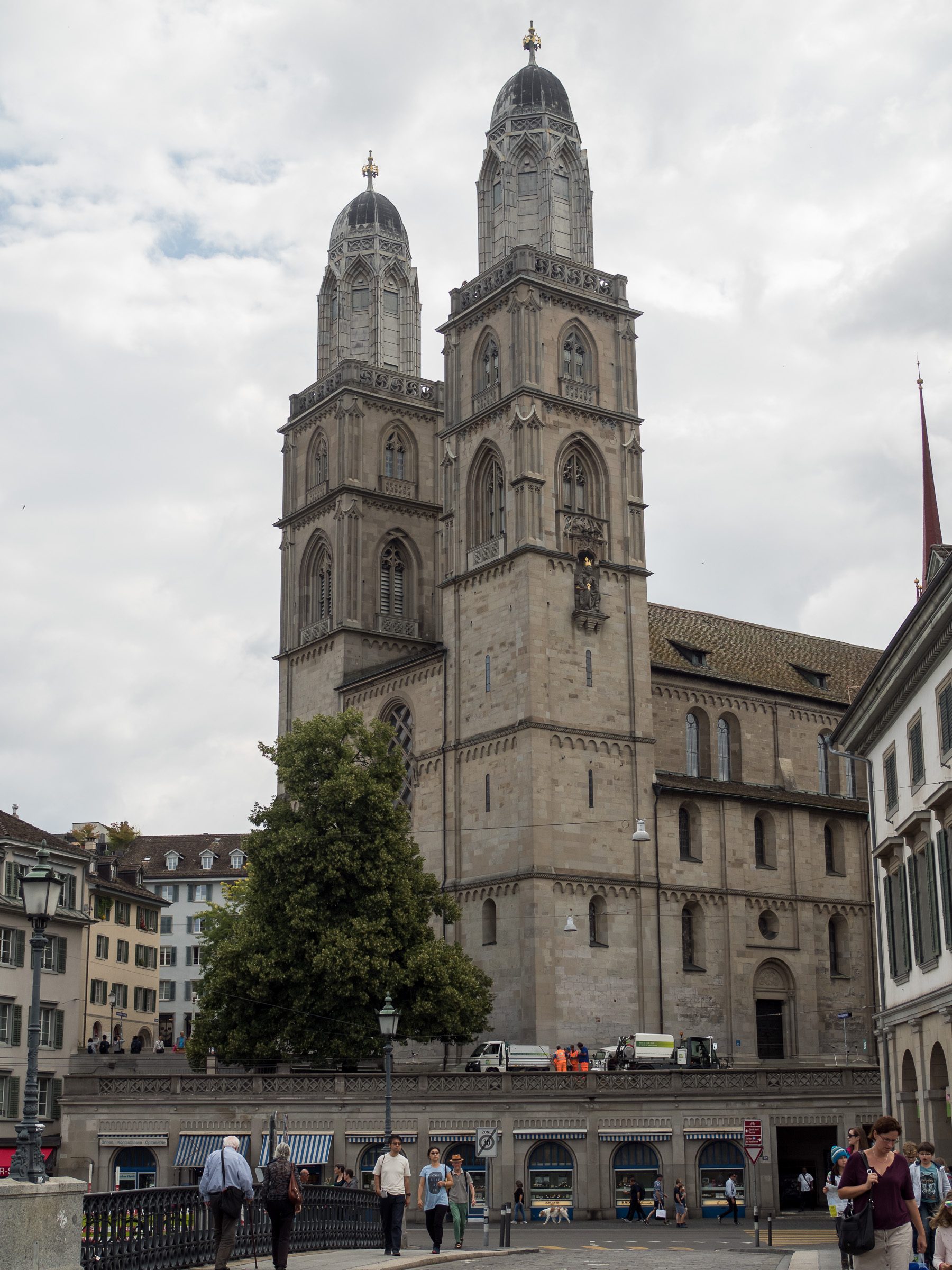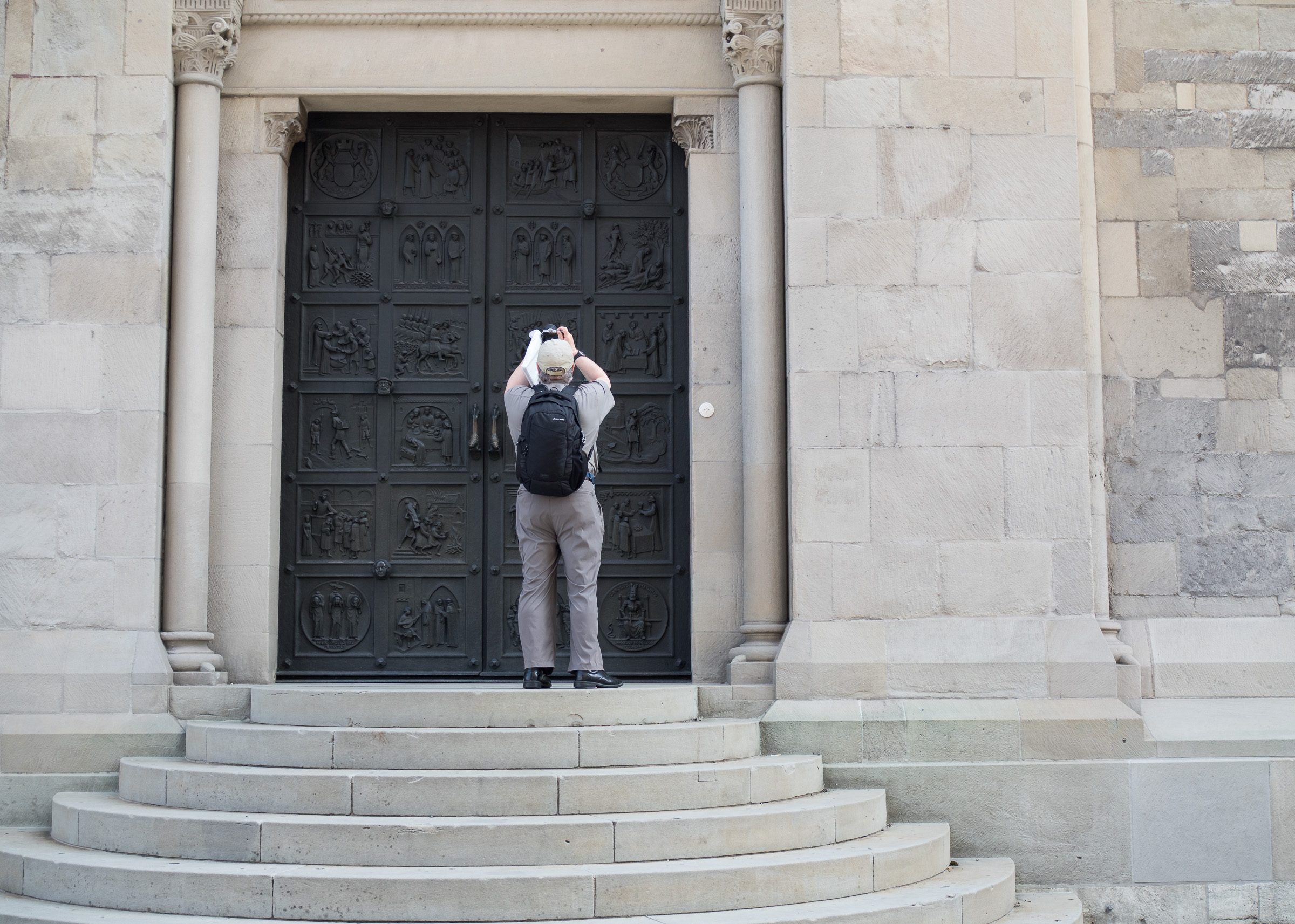 We then crossed over the river and headed towards another church and clocktower. Turns out there are a couple of spires with clock towers.
In the afternoon mum came out with us and we got on a tourist boat that went up and down the river and into the lake. It was a bit cold and grey, and the water was a bit choppy on the lake, but there were still people out of floating trike peddle boat things.
Walking around near the hotel I managed to find a genuine hipster coffee shop. They had some cold drip brew sitting on the counter, dripping, and brewing. I ordered a flat white. While waiting the barista offered me a double shot of their cold brew just to try. I was very good, and very strong, and think after I finished by flat white I probably had 5 or 6 actual shots of coffee.
In the evening I took my camera and tripod back out, and walked by the river, and around the centre of the old town. I managed to spot a kebab shop, clearly a universal constant.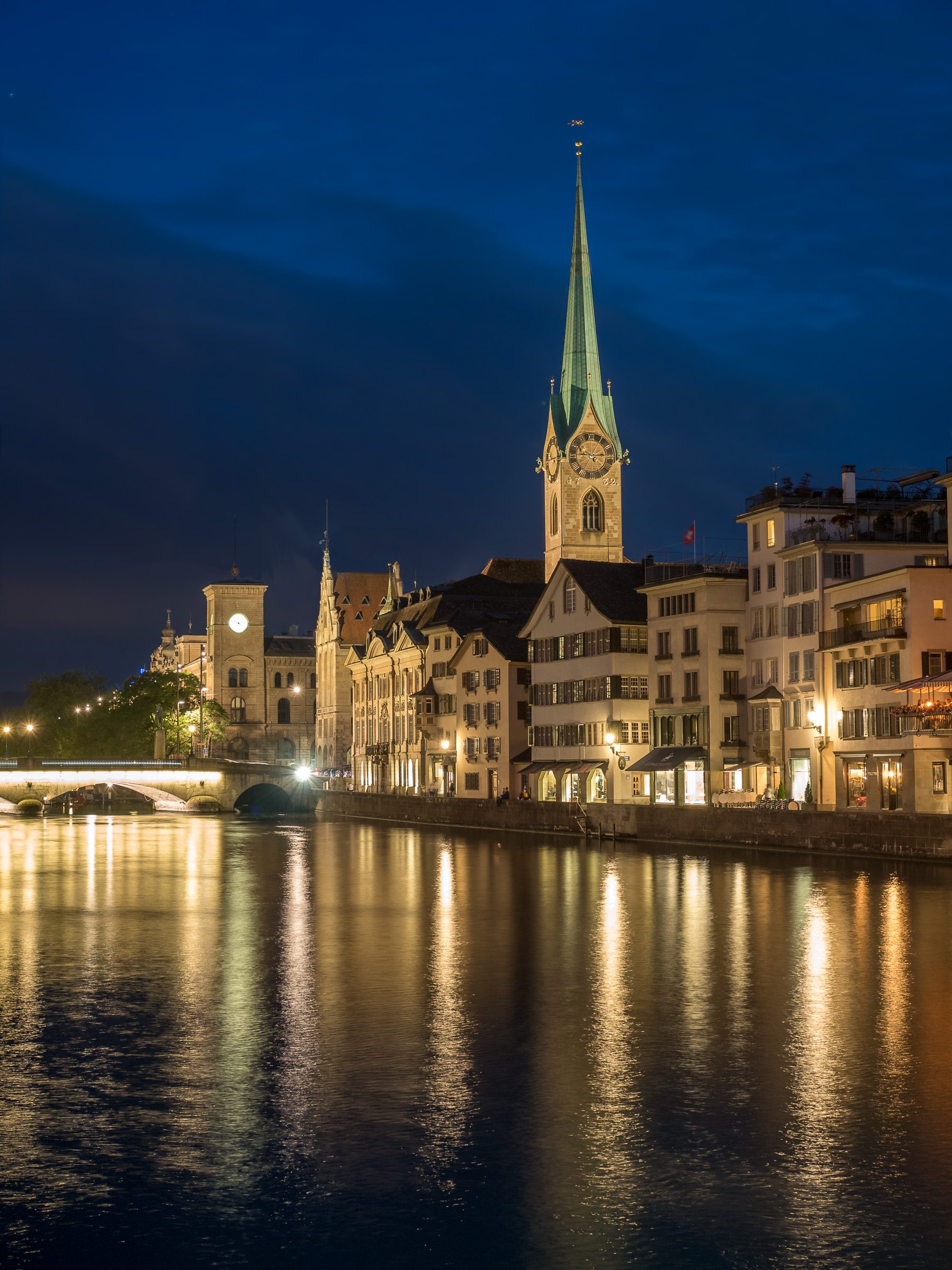 My flight home from Zurich wasn't until fairly late in the day. I checked out as late as I could and asked the front desk if there was somewhere I could just sit and wait for the shuttle to take me to the airport. They opened the business lounge, one of the only rooms to have aircon! A luxury. I set up in the corner on a desk with a power point, and settled in to do some editing and watch the Tour De France, which still hadn't finished, despite seeing it several countries ago.