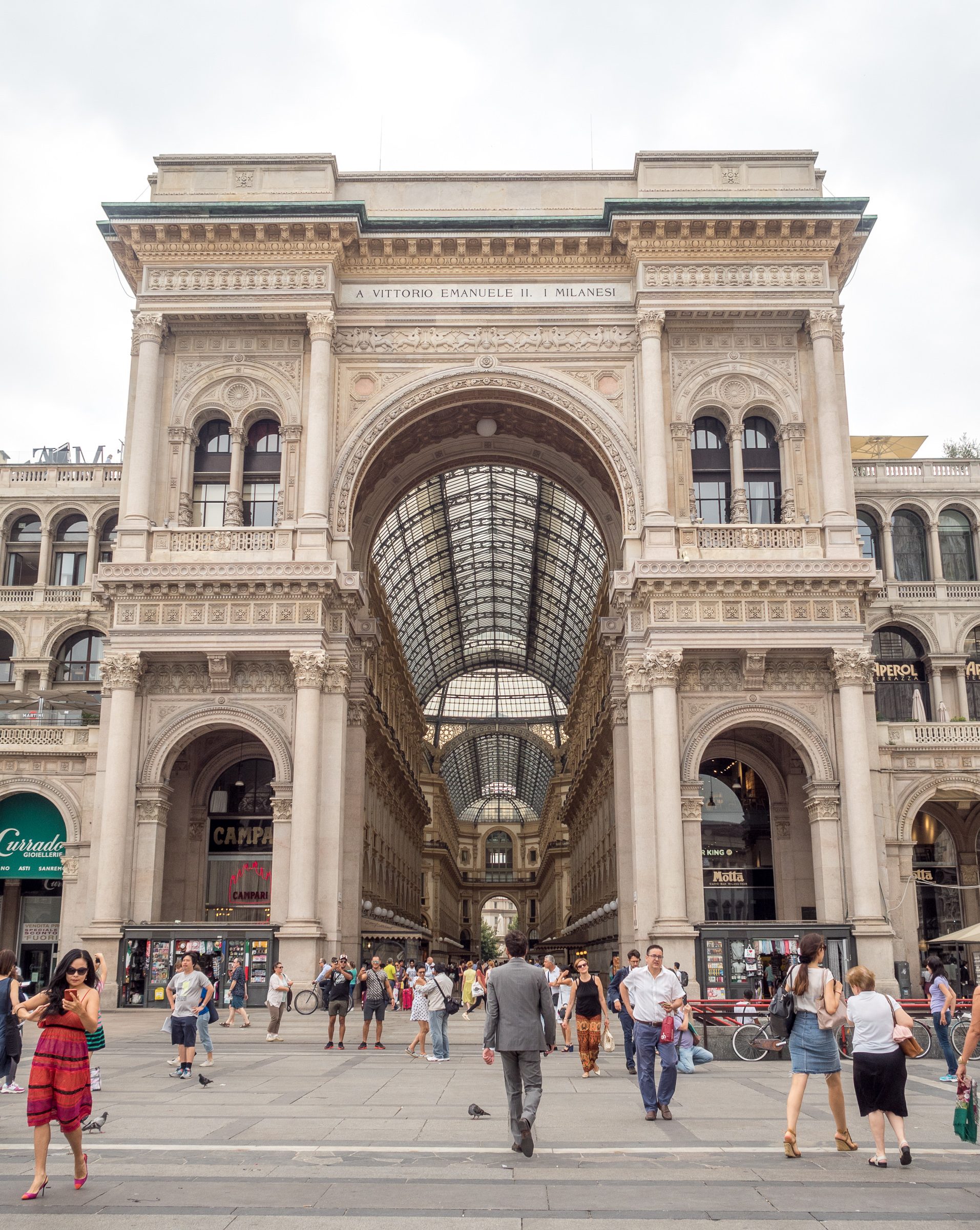 After our side trip to Zermatt we had a train all the way through to Milano. Somehow coming through the Alps (through, as we went through many tunnels) the train was on time in Switzerland, and then suddenly running late as soon as we hit Italy.
The train station was huge, and very busy. We made our way down a series of escalators and ramps and eventually found a taxi rank. Through the standard broken Italian, loud slow English, and pointing at a phone we managed to get to our hotel – it wasn't far from the station.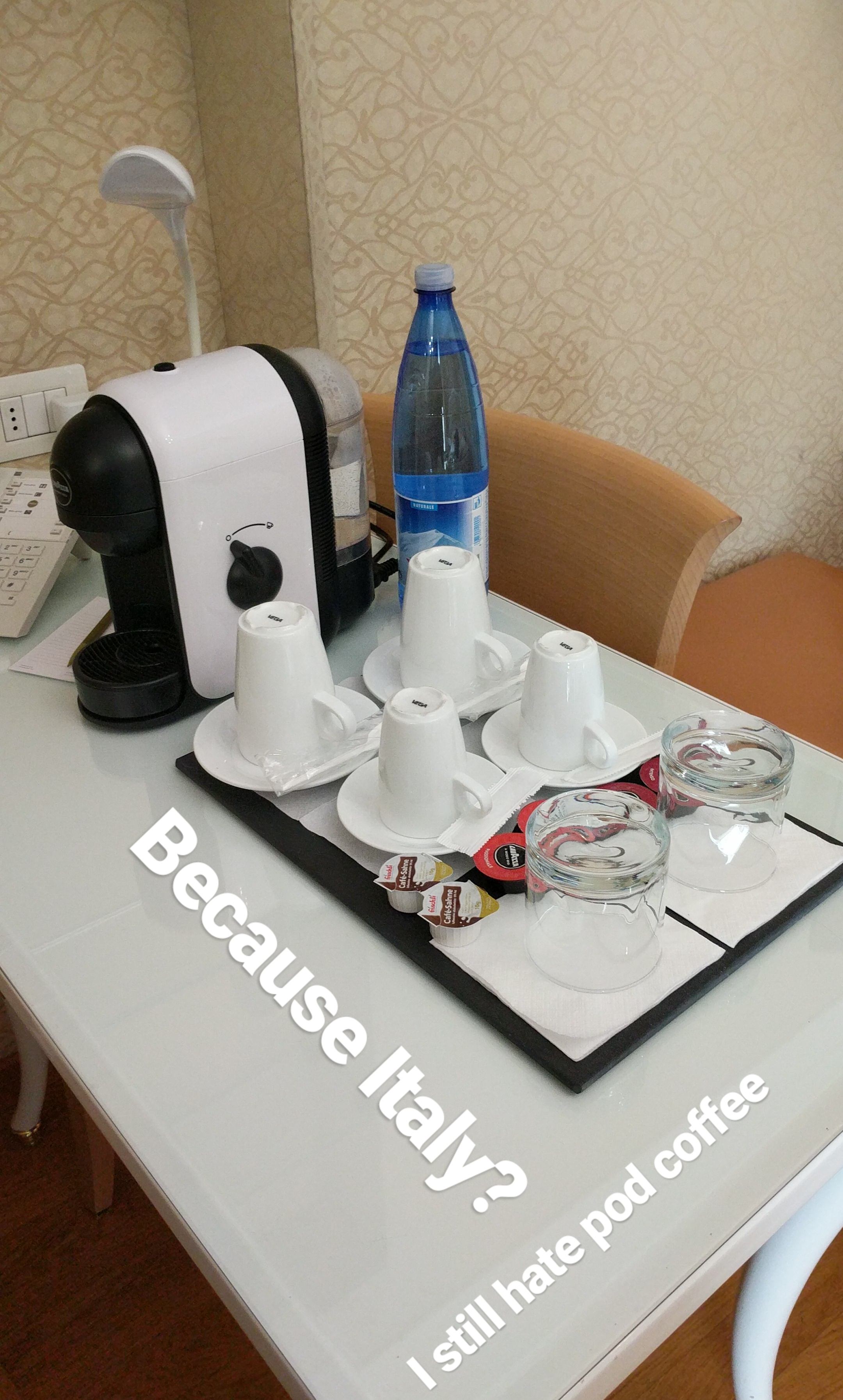 We'd had a big day and weren't too interested in going too far for dinner so we checked out the restaurants just next to the hotel. After looking at three we of course returned to the first one, with a wall of giant cheeses.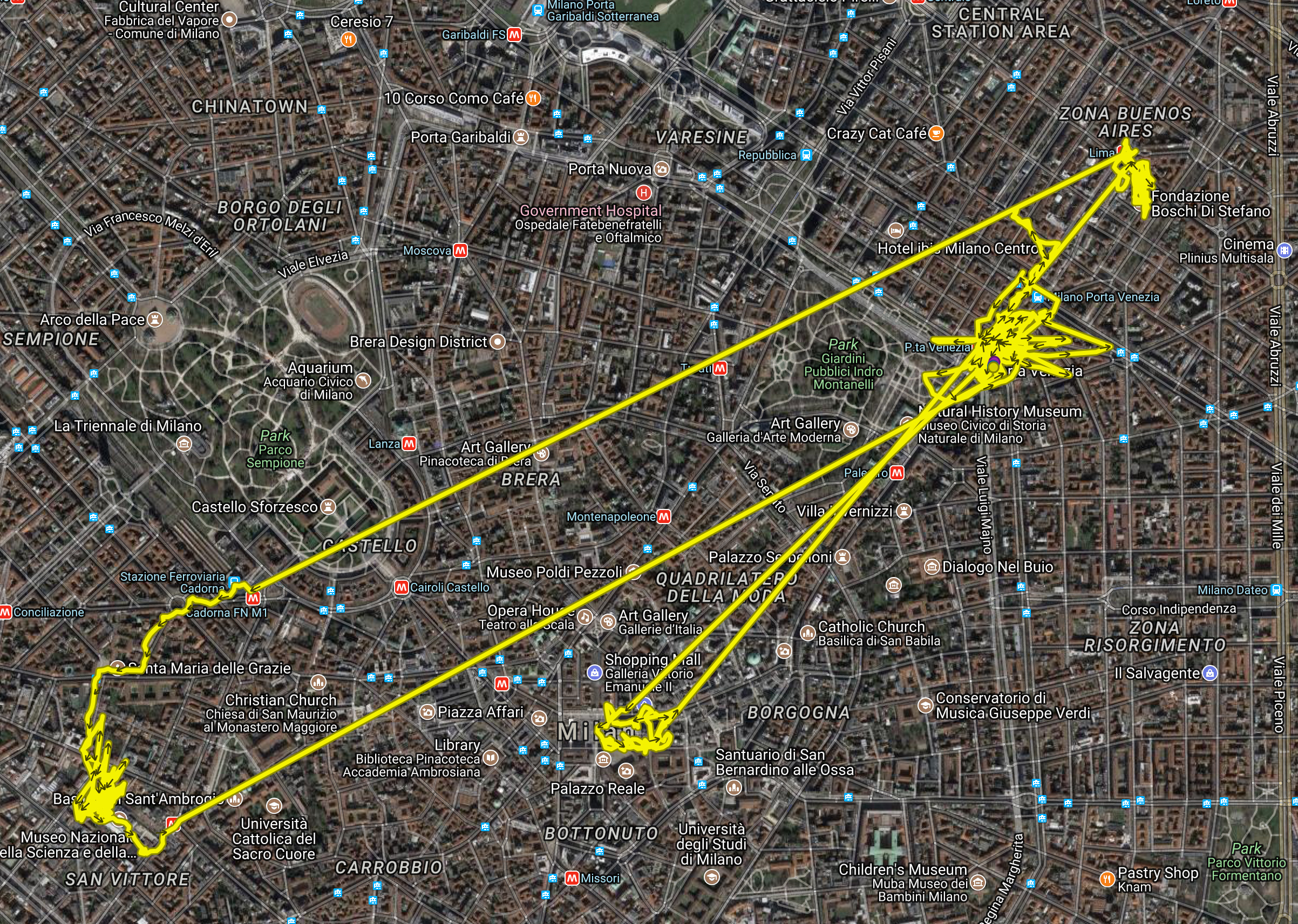 The next day was out main sightseeing day. We hadn't really booked anything, but we knew what we did want to go and see.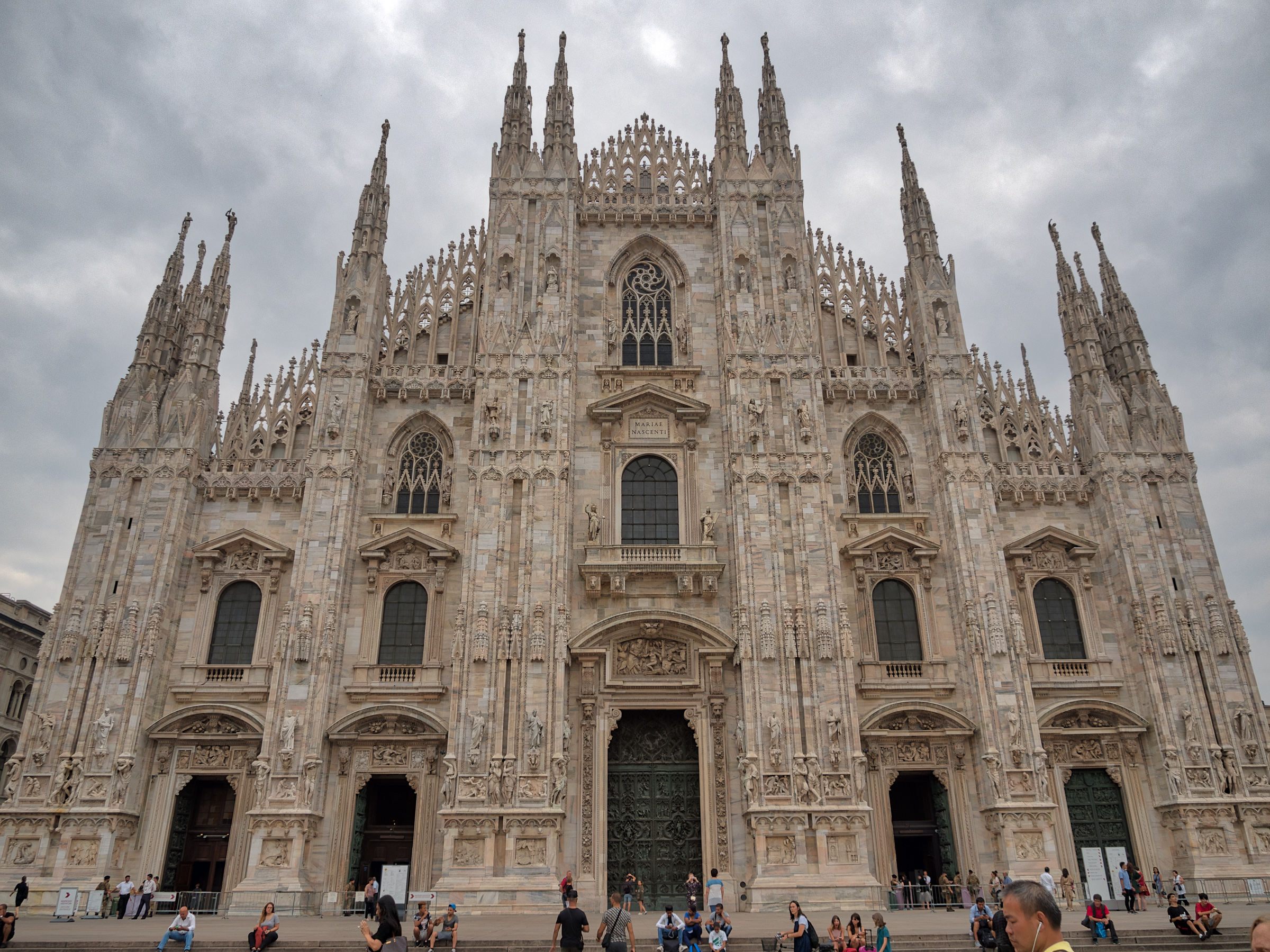 The first stop was the Milan Cathedral, a short train underground train trip from the hotel. There was an entrance to the underground right outside the hotel. We walked around the Piazza looking at it from the outside. The thing is enormous, second in Europe only to St Peter's in the Vatican.
Mum went into the tourist information centre to see about tickets to get inside, and go up to the roof. This took quite a while, as everyone else was doing the same. I enjoyed watching everyone ride their bikes through the square. Something you don't get a lot of in Australia are people riding around in a tailored suite. I can't remember where I heard it, but in Amsterdam there are no cyclist, just people, everyone rides a bike. In a lot of Europe a car is the exception.
After getting our tickets we joined the long line waiting to go inside. At the entrance our bags were searched and we had metal detectors waived over ourselves.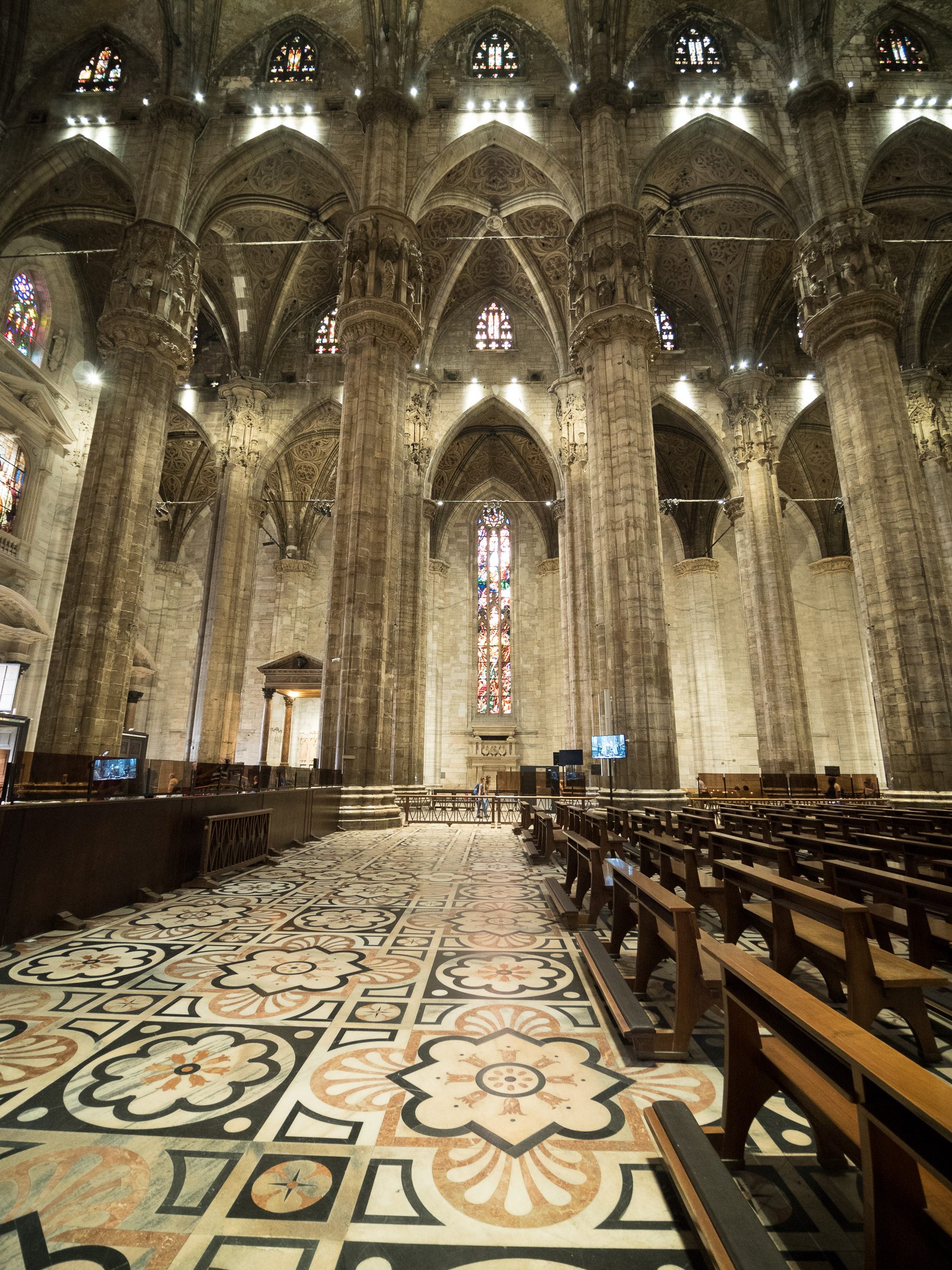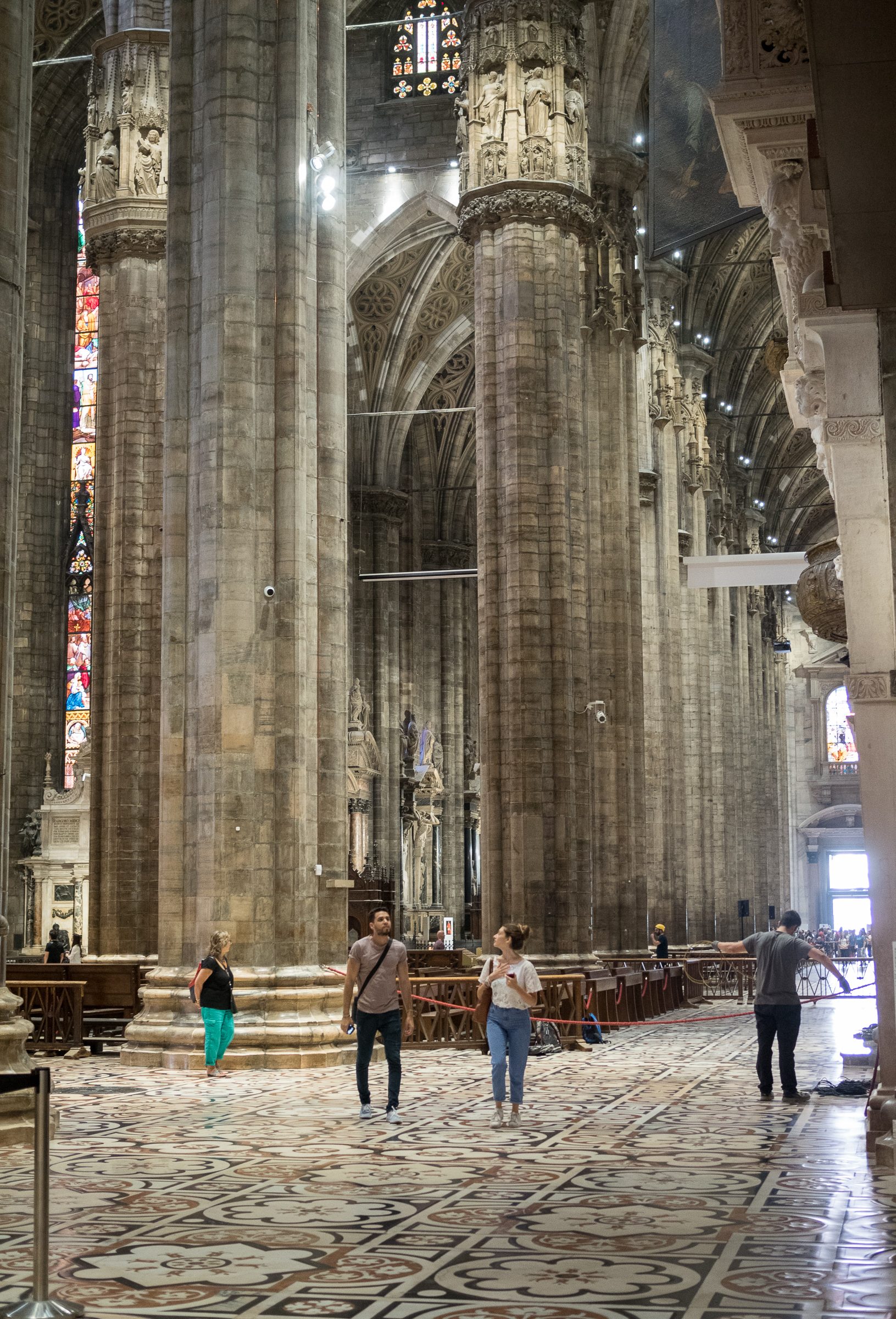 After doing a couple of laps of the interior we started looking for lift up to the roof. After completing another lap we eventually worked out we had to go outside to get to the roof.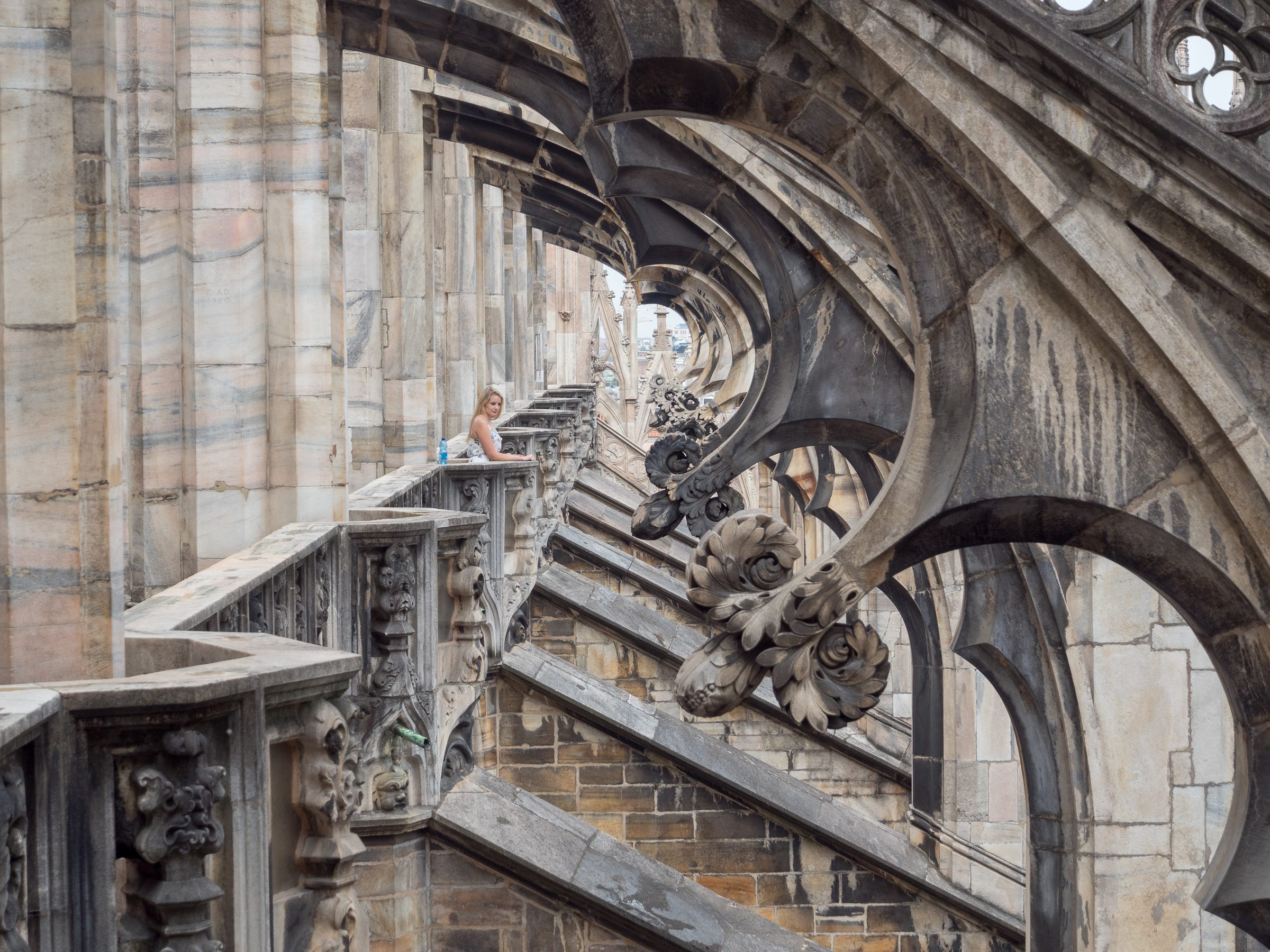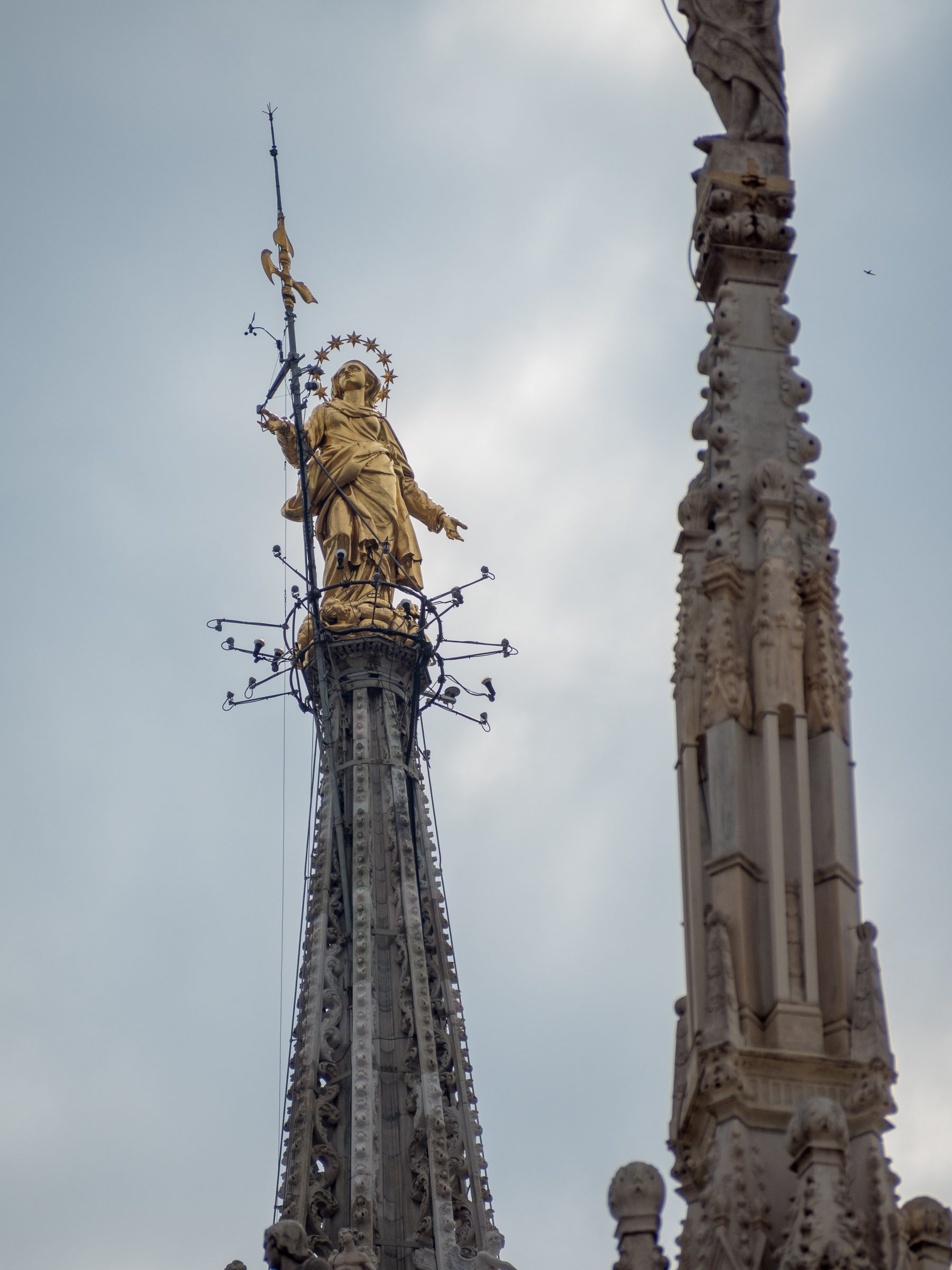 After taking in the views from the roof, and enjoying the architecture we queued for the lift back down again. I then set off back to the station to catch up with a friend from Canberra who just happened to be passing through Milan today on the train.