After visiting Basel we caught the train back to Bern, the capital of Switzerland.
As an Australian it is often hard to understand how small some countries in Europe are. Switzerland is about a 6th the size of the state of Victoria. Despite this, Switzerland is broken up into cantons, which are somewhere between a local council and a state.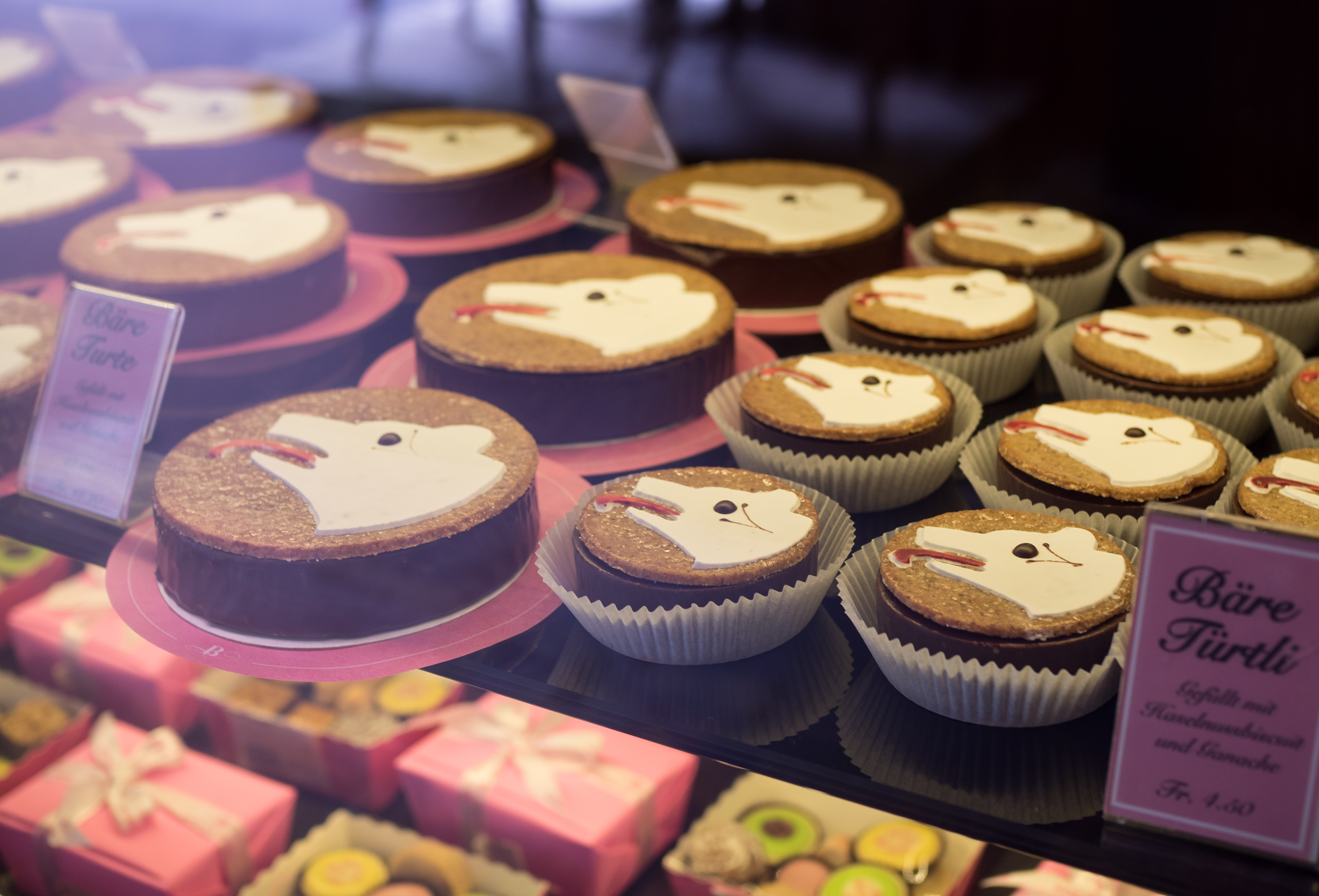 From the station we walked down through the town towards the river, and the parliament building.
At about this time in Australia there was debate and a bit of a brouhaha over the government deciding to put up a fence around Parliament House.
The Australian parliament is built into a hill, with grass slopes that kids can run up and roll down. It is something that is quintessentially Australian. The fence was going to put a stop to that in the name of 'security.'
Here the Swiss parliament stood, with a forecourt that included fountains for kids to play in.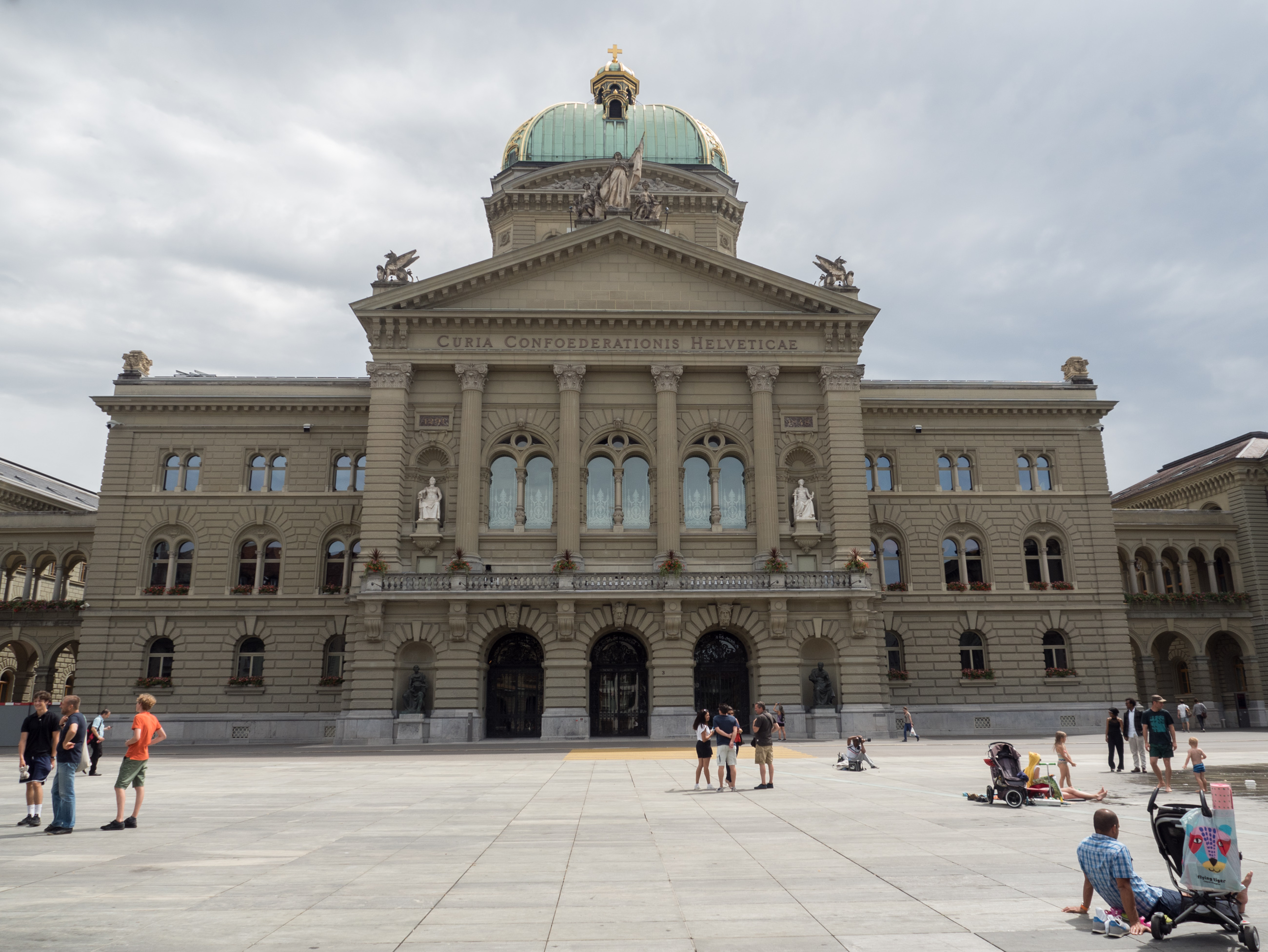 We looked around, but weren't able to visit inside the parliament that day.
We walked down the street, to a lookout over the Aare River, before making our way down to Berner Münster.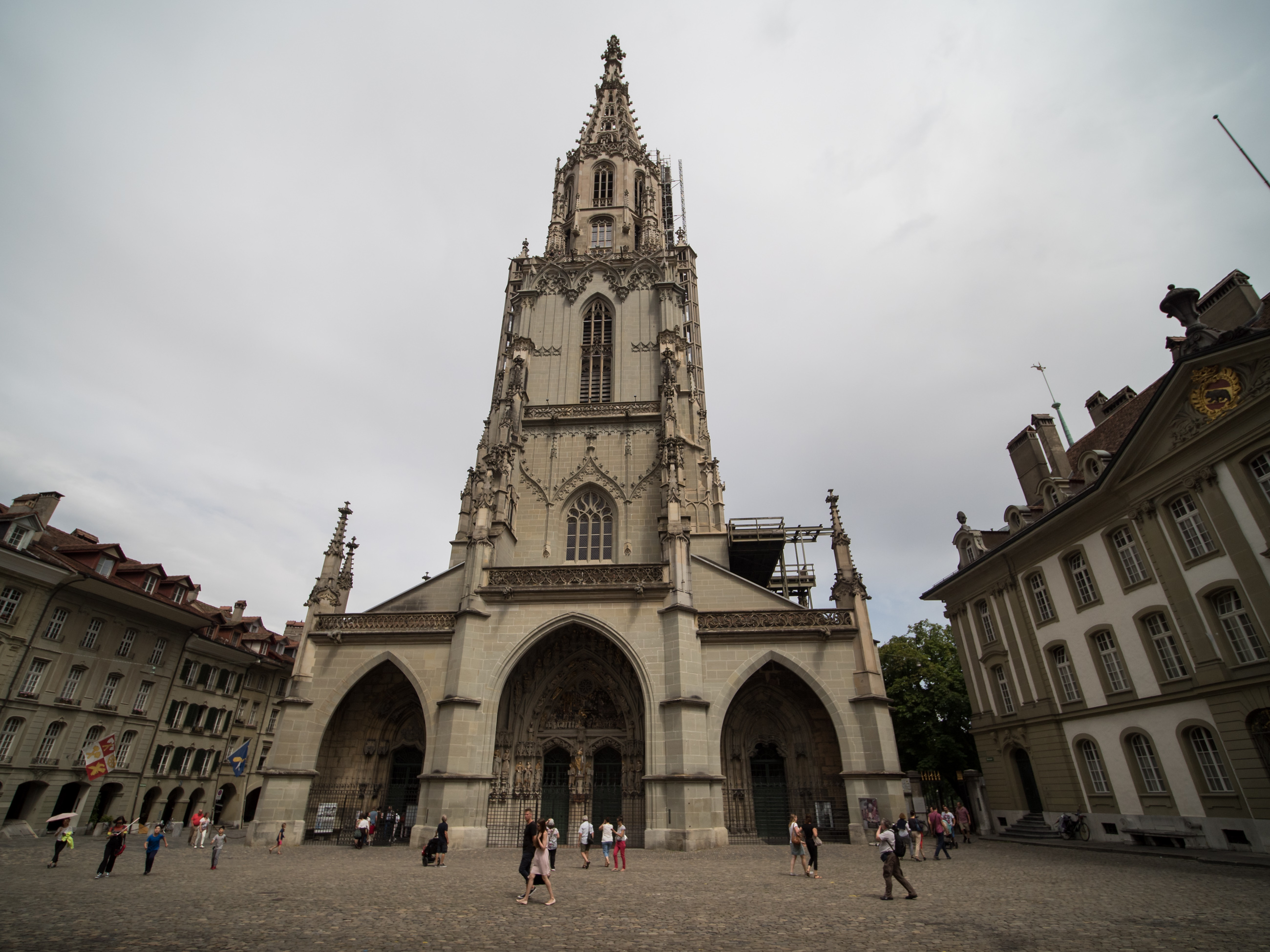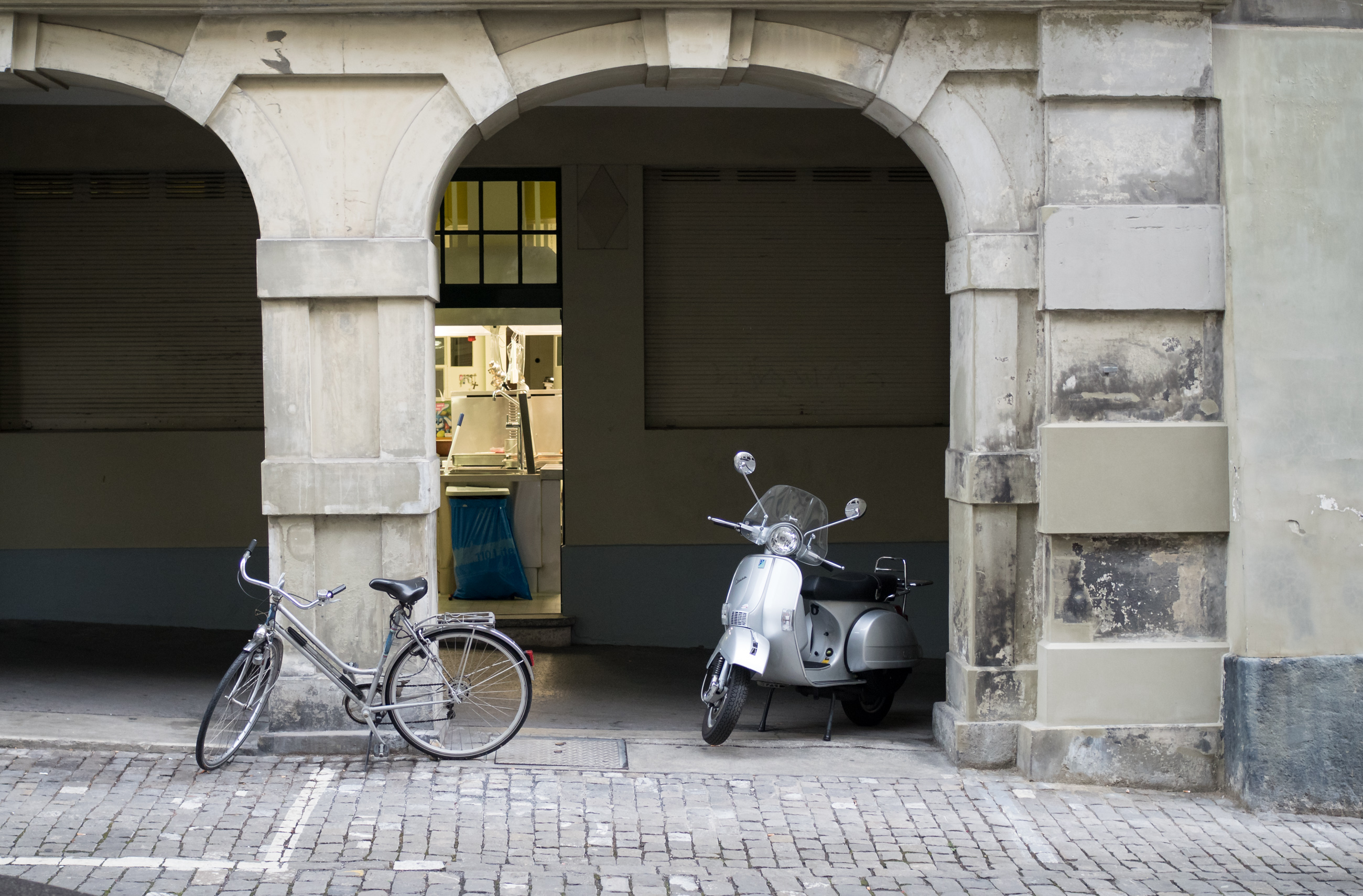 It was starting to rain now, and my knee was not overly impressed with all the walking. We headed slow down towards the river again, and where we thought we might be able to get a tram back towards the station.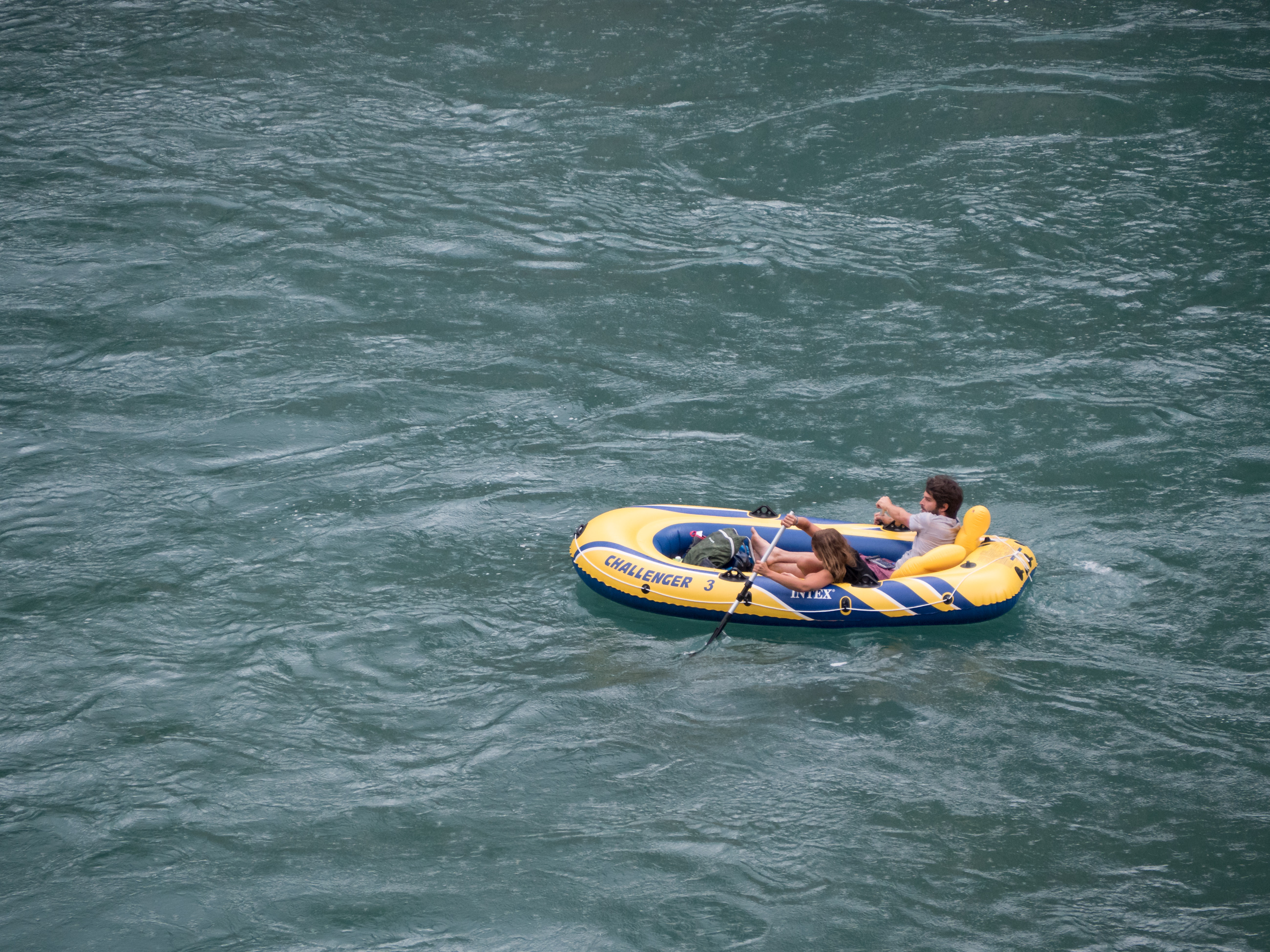 We huddled at the tram stop, before getting a ride back to the station. We were slightly ahead of scheduled and had a while before our train back to Lausanne. We found a cafe with impressively poor service, and a TV.
I managed to catch up on the goings on in the Tour de France. Aaron had texted me on the tram, Richie Porte was out! There was a series of aggressive  descents in some wet conditions, and Richie had crashed out.