After a successful trip to see the Tour de France, our next adventure was a whirlwind whistle stop tour of Bern and Basel.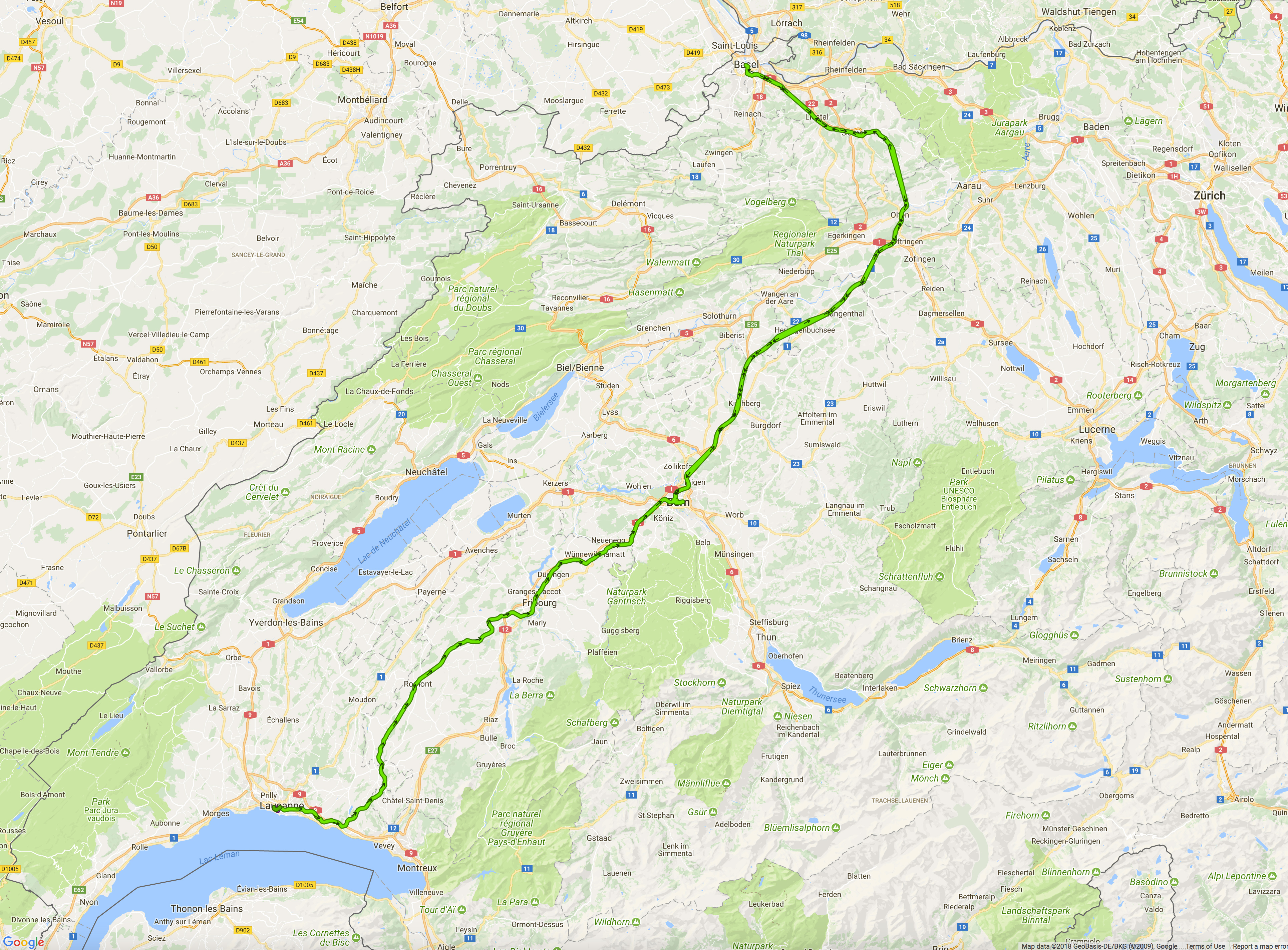 The train wound its way around the edge of the lake leaving Lausanne, before heading north. The cliffs were full of perfectly manicured vineyards and farms.
On the train we got coffees and cakes for breakfast. While not free, they are reasonably priced, and the coffee trolley is an advantage of first class travel, as is having somewhere to put your camera.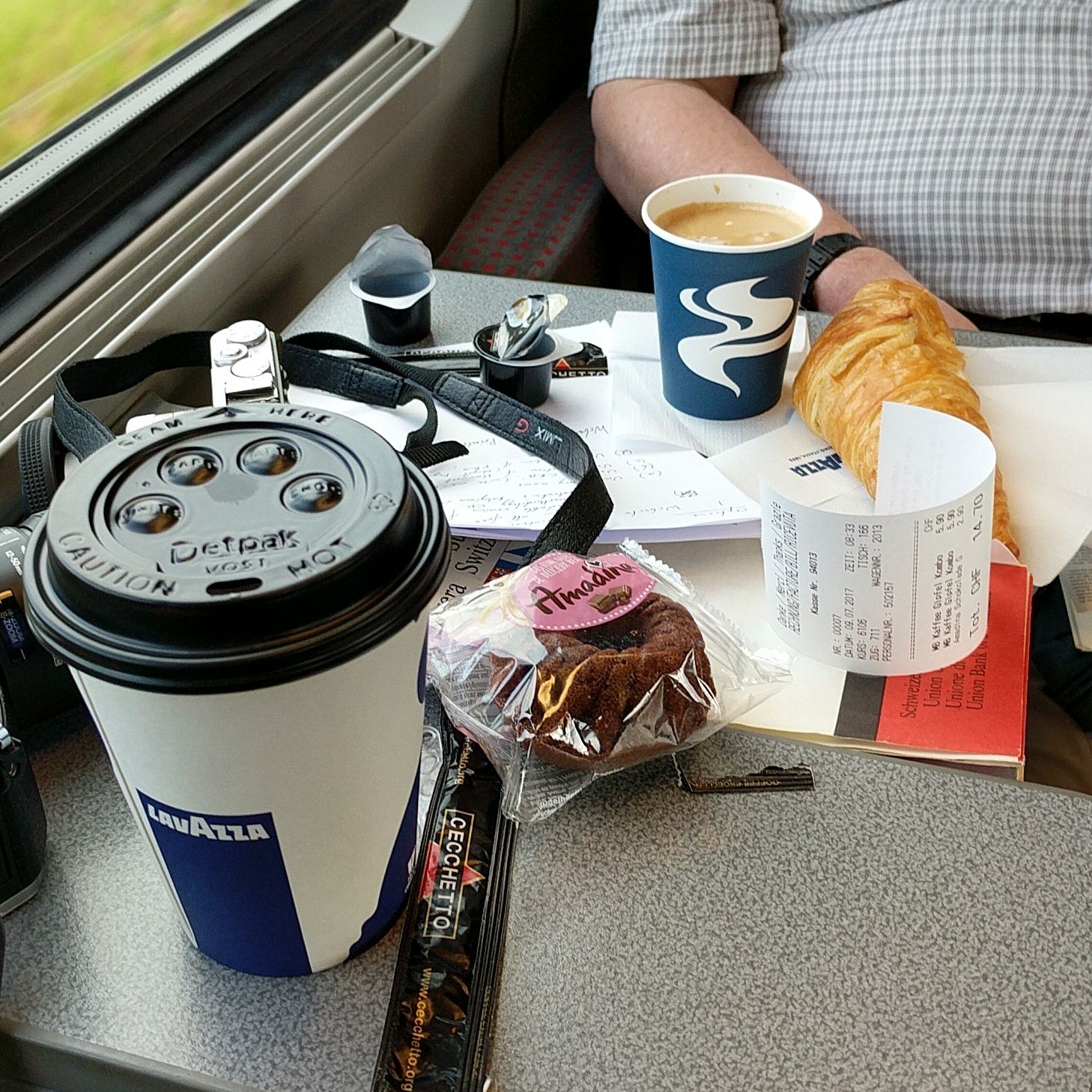 The train went through Bern, but we stayed on it until the end of the line in Basel. Our friend Bob was also on the train, he was heading back towards France and the UK today after attending the same conference as dad.
We got of the train in Basel and found our way out of the station. The first sight here was to be the Basel Münster on the edge of the Rhine river.  We had a short debate about whether or not we should try and get a tram down to the Rhine, or just walk down.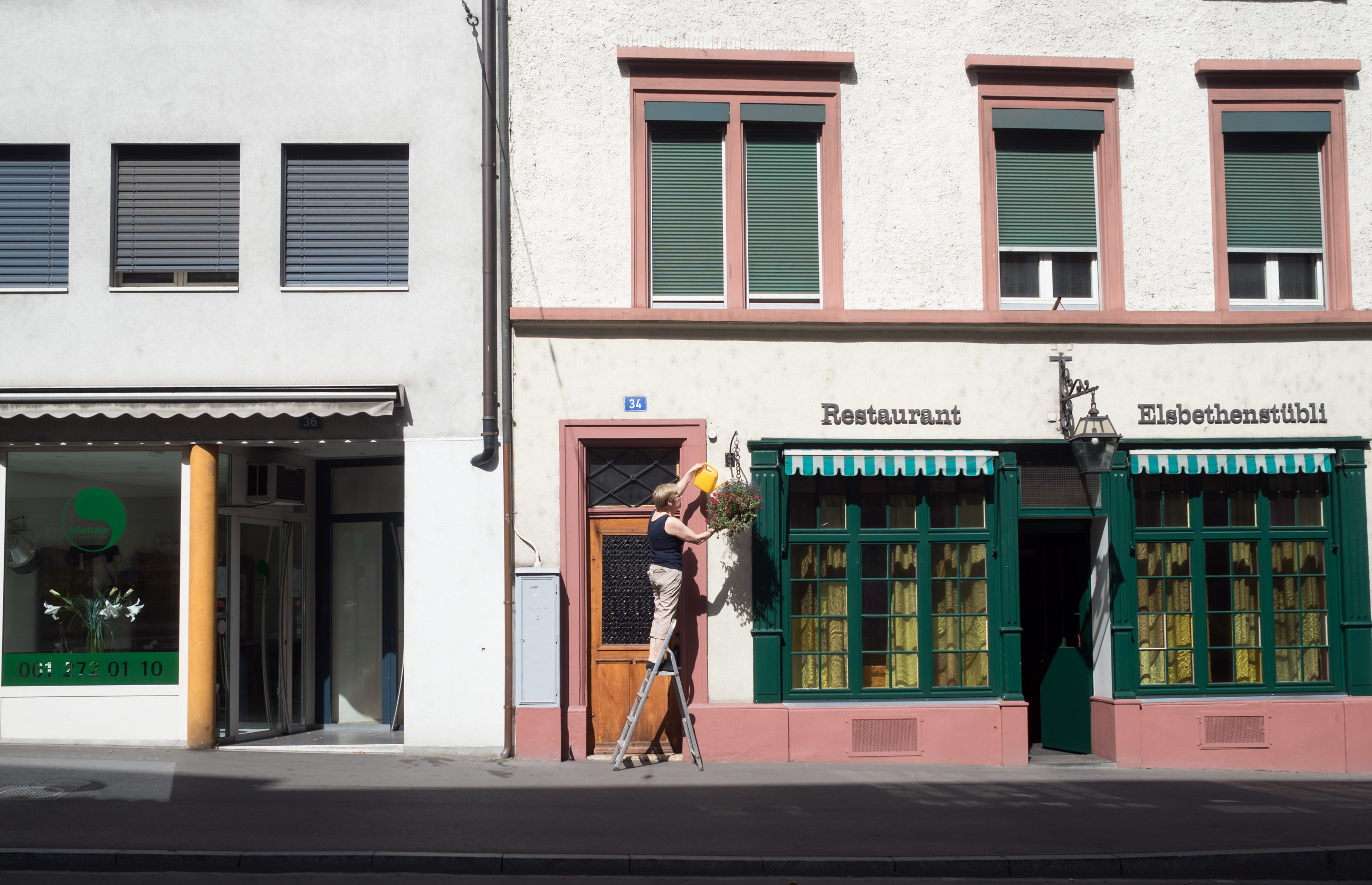 As with any self respecting Swiss city there were bikes everywhere, and people weren't throwing them into large bodies of water.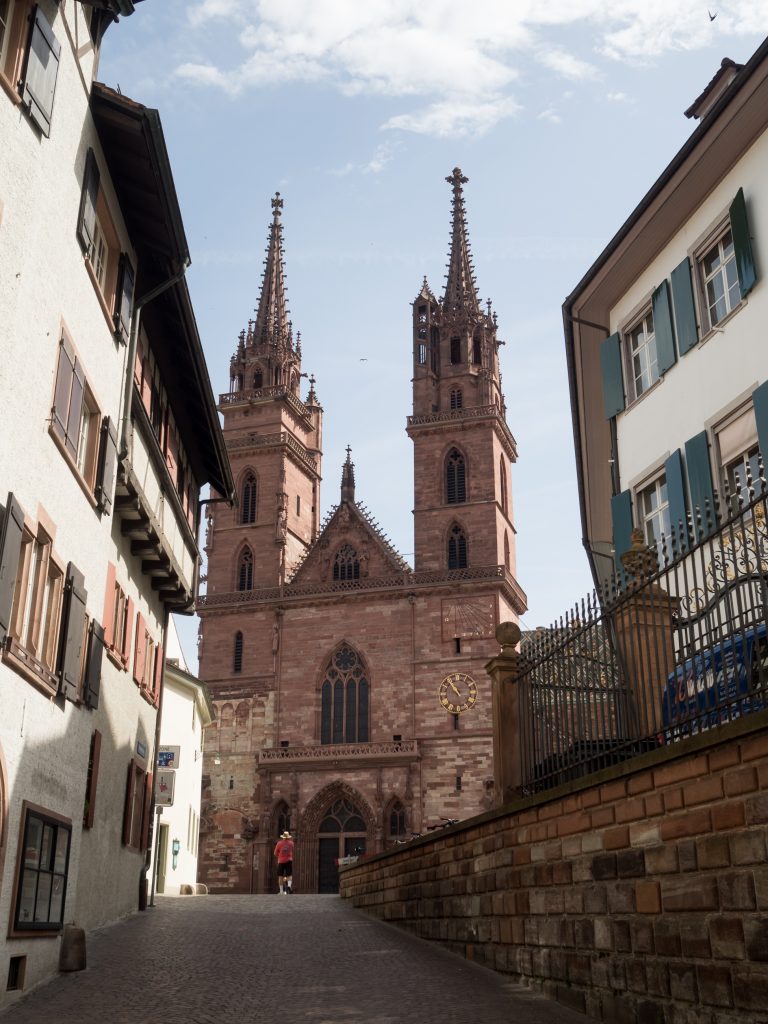 It was Sunday morning and the church wasn't yet open for visitors. We walked around the back to get some views of the Rhine. Near this part of the Rhine you can jump in and take the current downstream, seems like a popular thing to do in summer.
There is a ferry you could take across the Rhine here, it is tethered to a rope across the river, and uses the current to slow "drift" from side to side. Tom Scott has a short video about them on YouTube.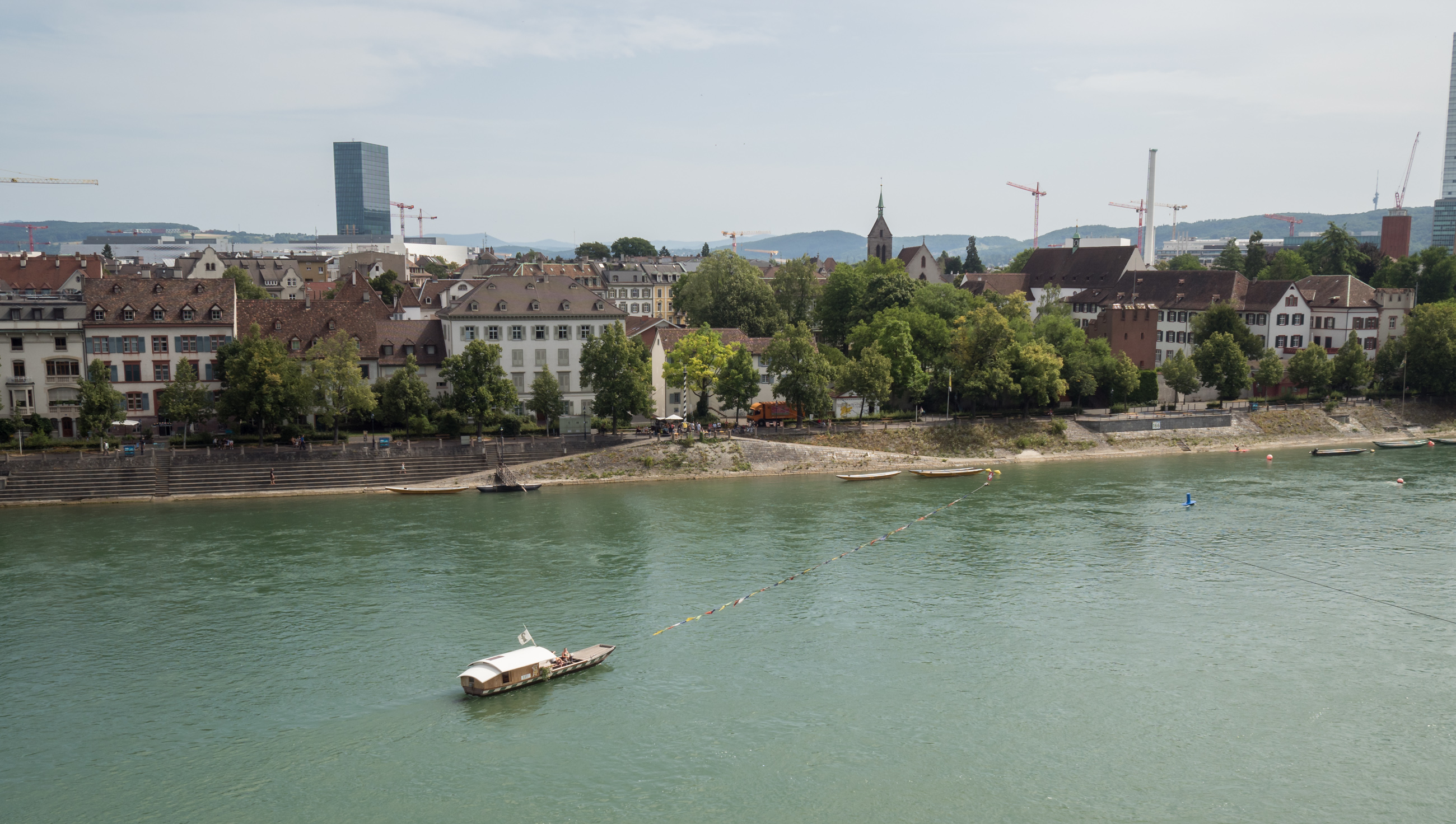 Before the Münster opened we decided to walk down to the town hall, or Rathaus.
We headed back up to the Münster. When we got there my knee was getting tired, and a little swollen. I found a pew near the back and sat down while mum and dad had a walk around.
After finishing up at the Münster we headed back to the station, to look for something to eat, before getting a train back to Bern.