The next day was the first day of Dad's conference. Mum and I walked up the street to try and negotiate the buses. We found a bus stop which had a machine for getting tickets, but it only accepted coins or bus pass ticket card things – of which we had neither.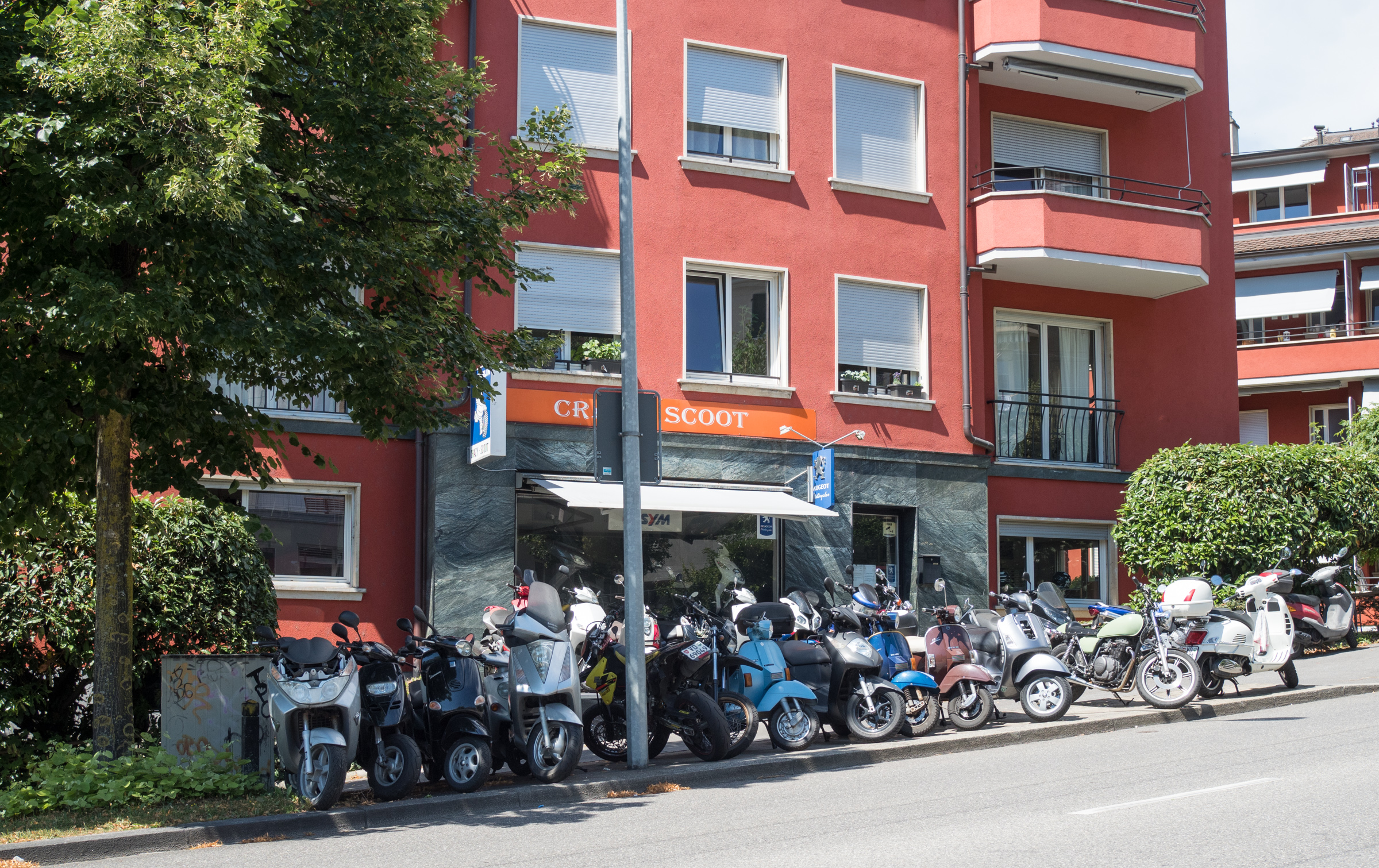 The bus arrived precisely on time.
While Swiss trains are famous for being on time, the busses are just as accurate – despite needing to account for traffic in timetables. The achieve this level of accuracy the busses don't simply drive between bus stops on a route, they accelerate at the speed of light between the bus stops, pausing only momentarily to let passengers alight. Through a complicated equation compensating for the relativistic speeds the busses travel at it is possible to arrive before you depart.
In the town centre we located a helpful transport shop that sold short trip public transport tickets, and got some details on the trains from here to Château de Chillon.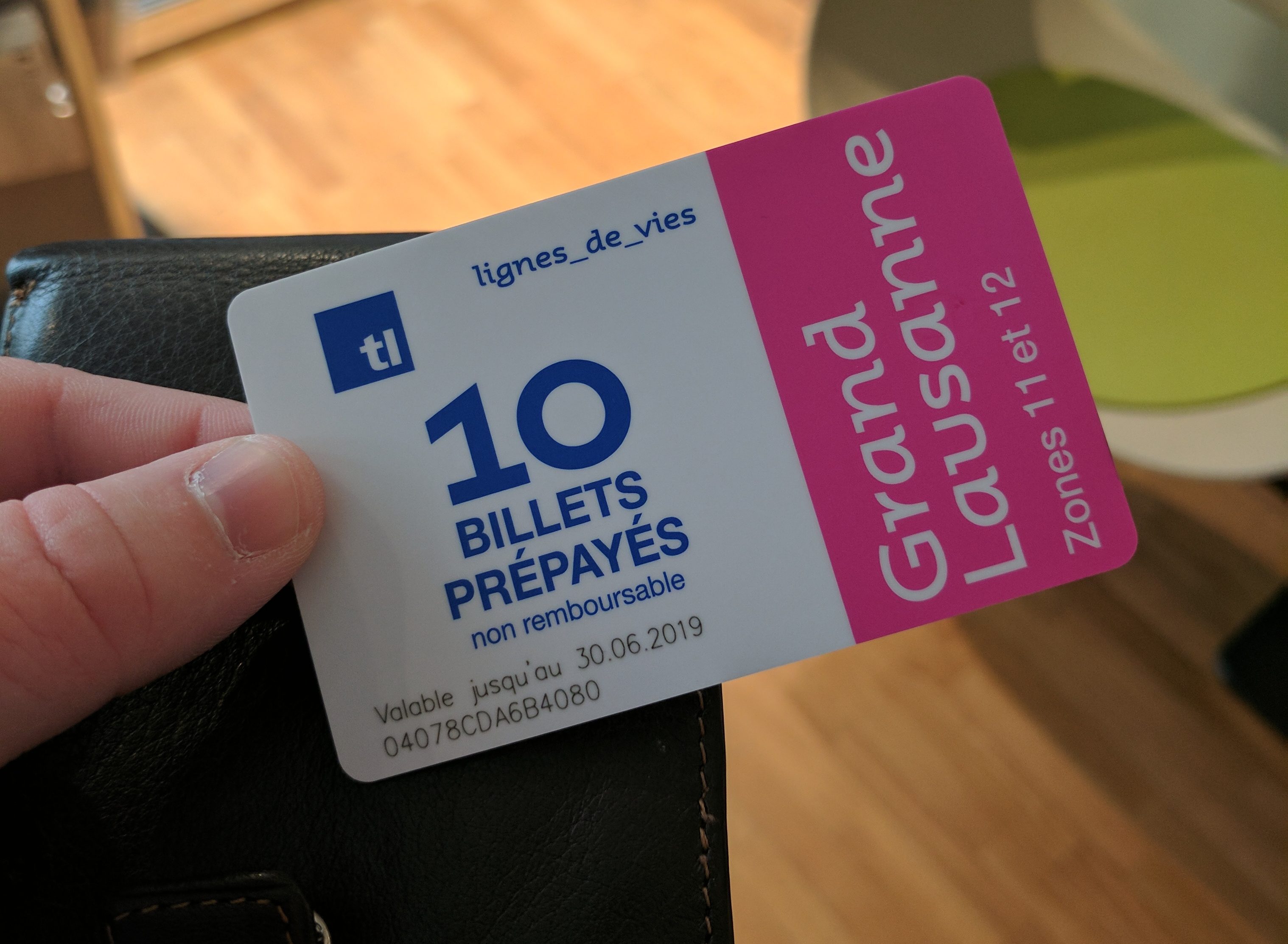 When then continued walk up towards the top of the hill, and Lausanne Cathedral.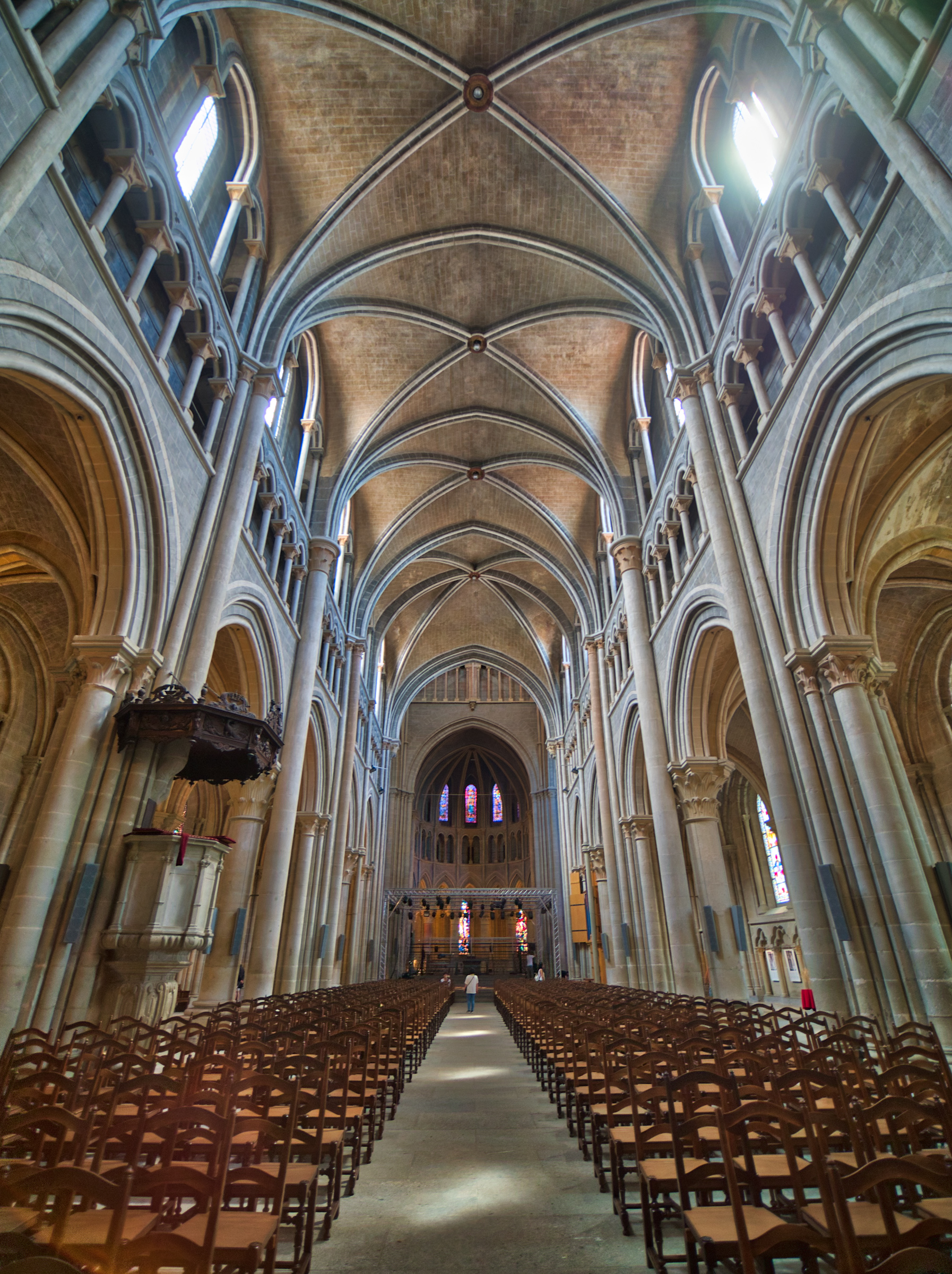 At the top of the hill was quite a view back down to the lake.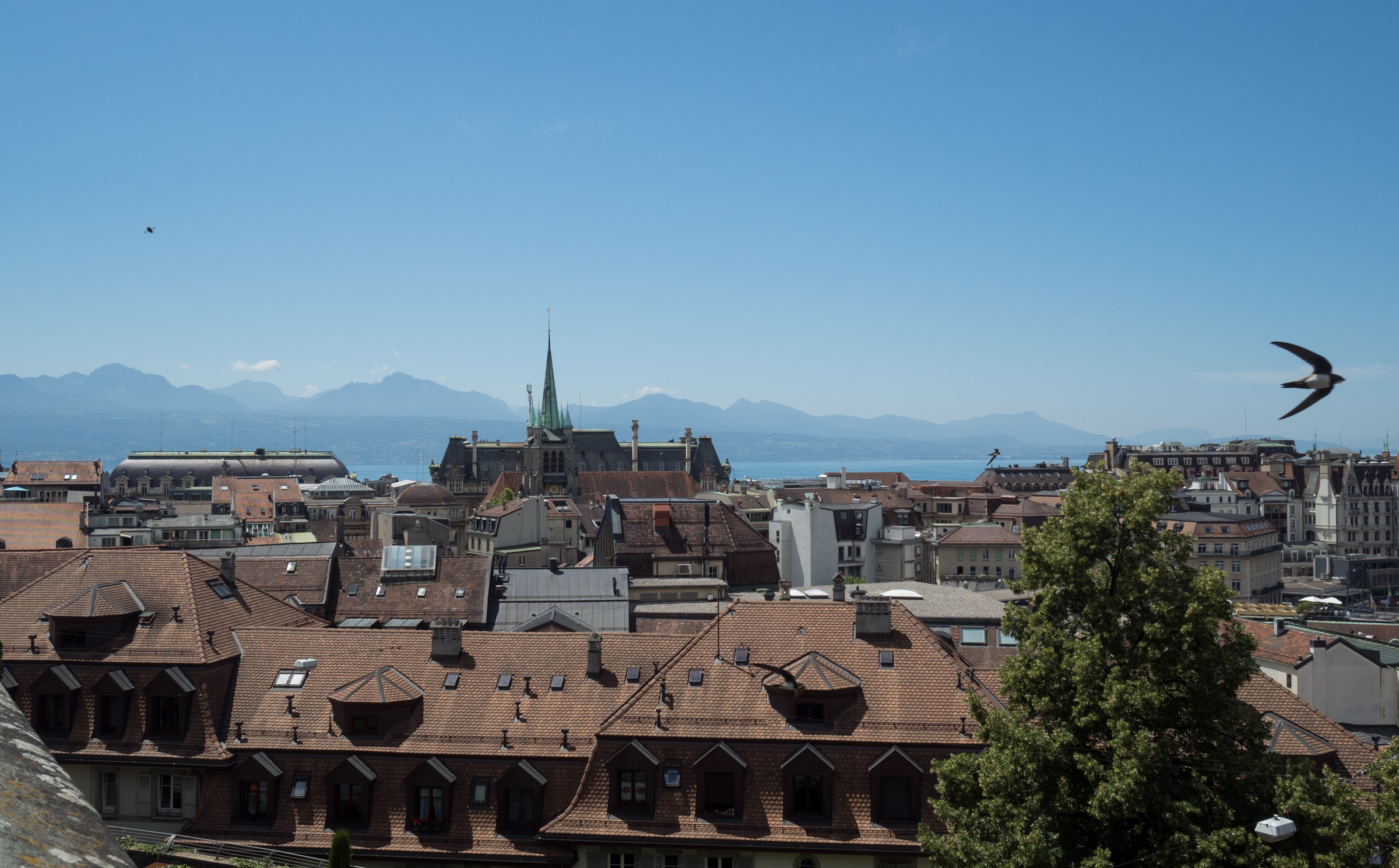 We did a lap of the top of the hill, before walking back towards the lake.
Part way down we found a metro station. The Lausanne metro includes driverless line, M2. This line uses carriages with rubber tyres, they are required to handle the steep grades, where steel wheels don't have enough friction to travel on the slopes.
We caught the metro down to the edge of the lake. It was lunchtime and we were getting hungry. We checked the prices of food at the hotels walking further away from the station until we found one we could afford.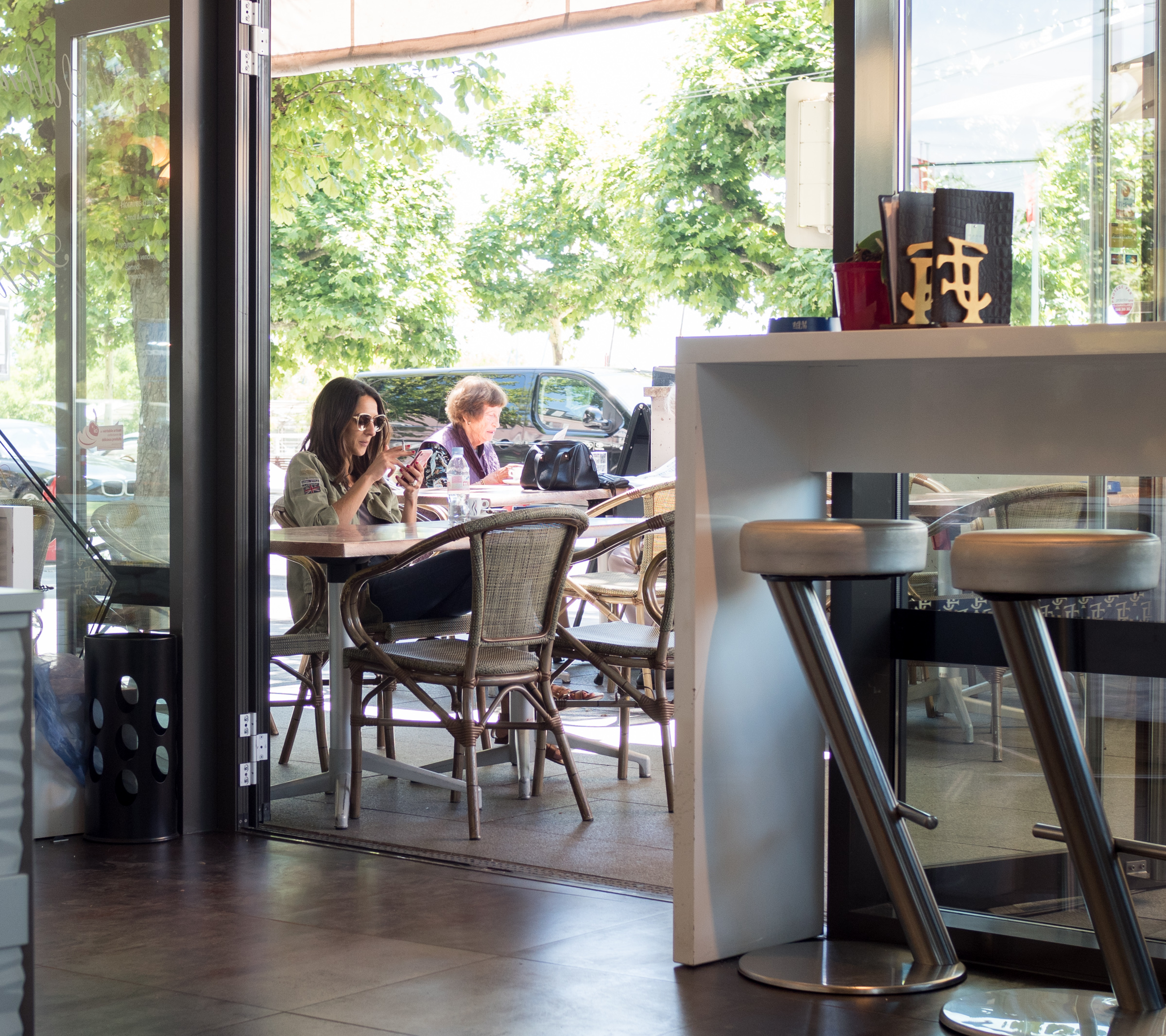 After lunch we enjoyed a walk back to the metro along the lake.