While in Barcelona I had a day trip out to Montserrat. It is just over an hour out of Barcelona by coach. I got a couple of trains through the subway to the tour centre, before jumping on the tour coach.
The coach ride took us to the base of the mountain where we all piled out and got onto a funicular railway. There were some great views back down the valley.
At the top of the mountain there was a visitors centre, cafe and restaurants, and the obligatory gift shop. We waited around, trying to stay in the shade while the guide went to organise the tickets to the church.
There were a lot of different tour guides competing for turf with their groups. They all had little loudspeakers for each of their groups.
At the entrance to the basilica we were told we could line up to see the Virgin of Montserrat, but we would have to wait quite a while and wouldn't have much time to see anything else. I skipped the line and went inside.
The tour guide left us to our own devices, and after walking around the basilica I headed back outside.
The abbey is about halfway up the mountain. There are walking trails further up, and it seemed to be a popular place for cyclist, both road and mountain bikers. I don't think I'd enjoy trying to ride up the mountain.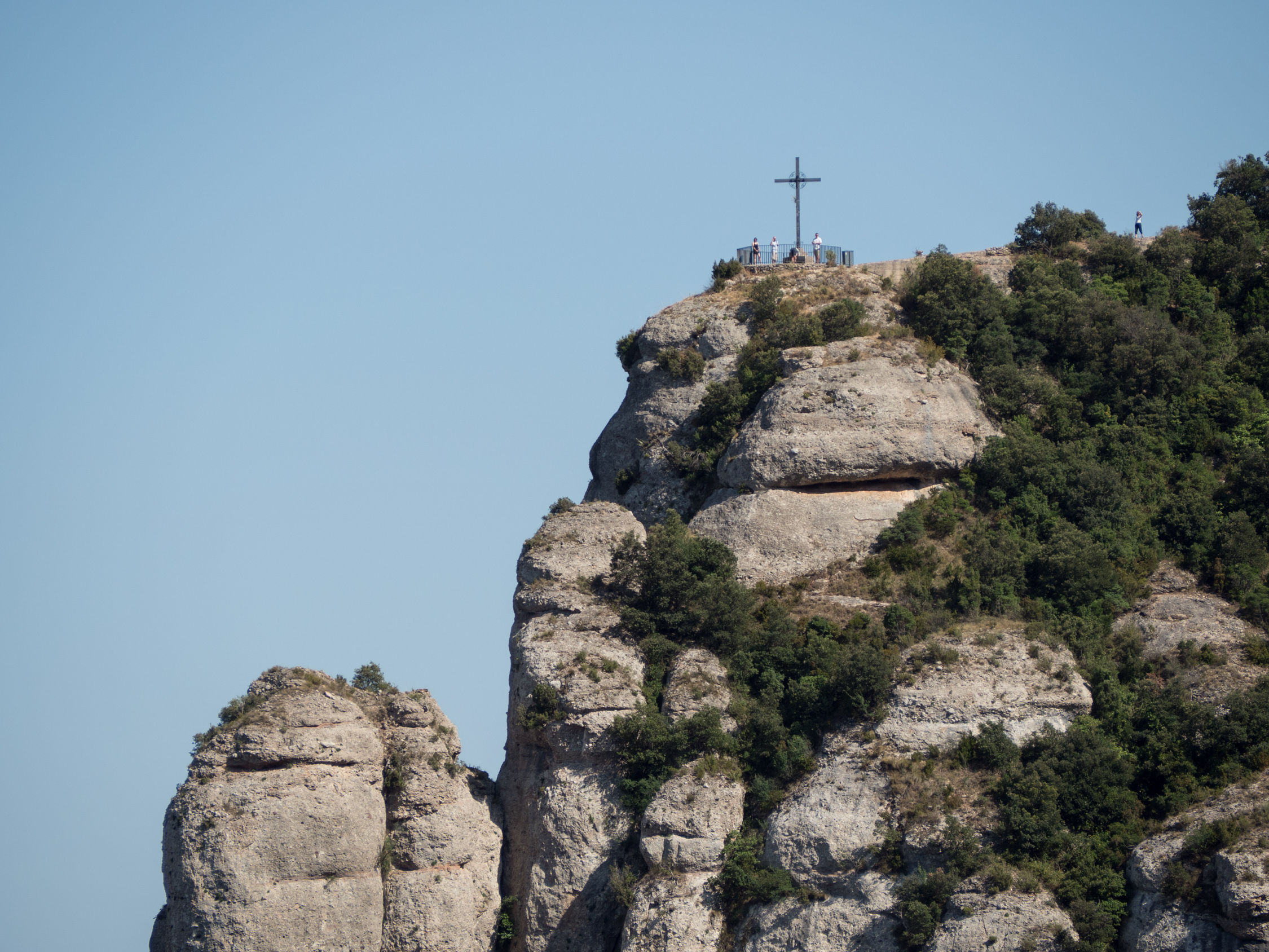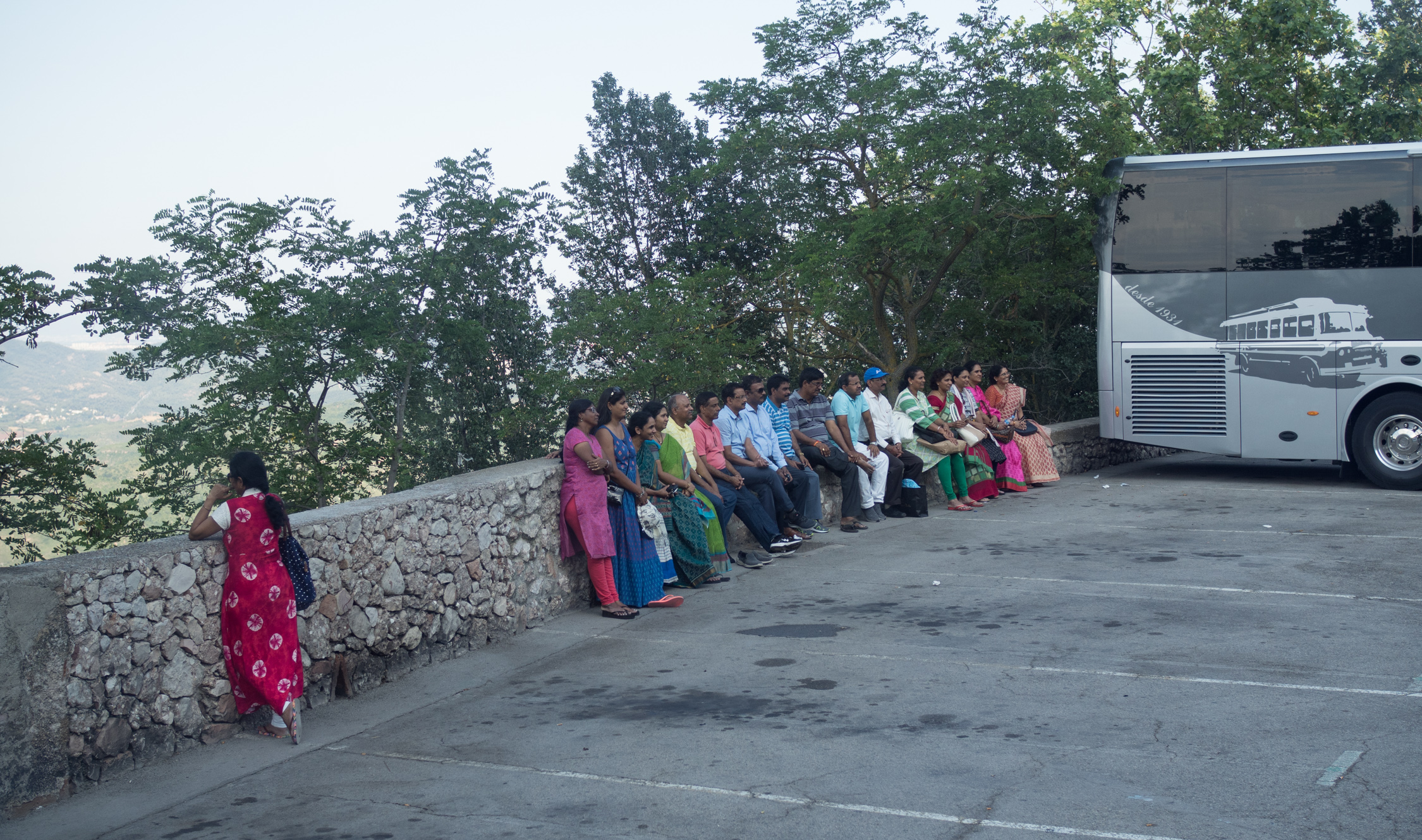 The coach took us back into Barcelona, and I went for a walk down La Ramblas before getting a train back to the Airbnb.