On our first full day in Barcelona we set off fairly early for the local subway station, before it got too hot.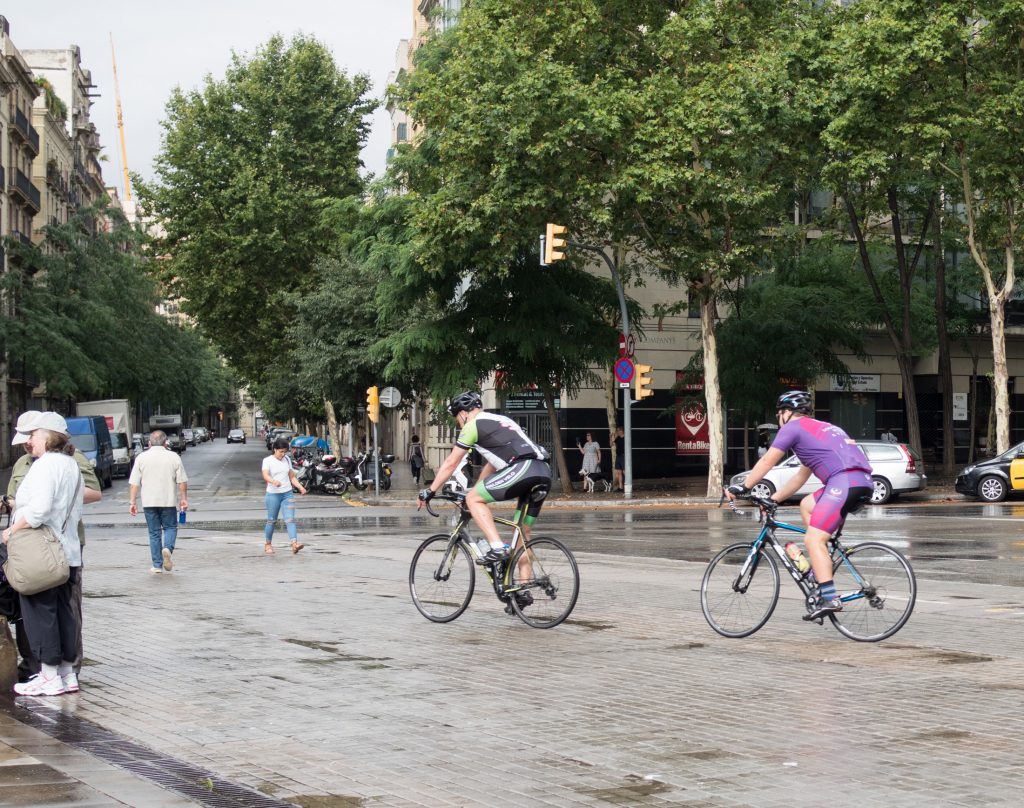 The first stop was the Arc de Triomf, not to be confused with the Parisian Arc de Triomphe. The Catalan one was built in 1888 for a World Fair. I like big things made for World Fairs – Eiffel Tower, Atomium.
When we emerged from the subway the streets were wet, it had been raining, but stopped before we got back to ground level. Next to the footpath there was a sheltered bike path. Protected from the road by a row of parked cars.
We walked along the Passeig de Lluís Companys to Parc de la Ciutadella.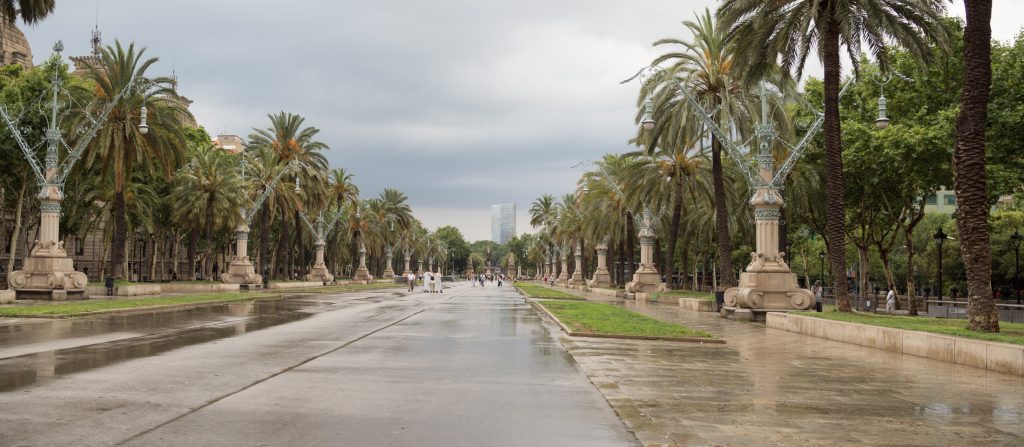 We were hoping to see in the Parlament de Catalunya, but it was closed.
We set off again from the park towards the Born Cultural Centre, a market from the 1700s that has been excavated.
We stopped for a mid-morning snack at a cafe in the market. I duly pointed my phone at the menu using it to translate, but it was having trouble translating. Only ever 3rd or 4th word would pop up in English. When using the camera to translate you must select the source language, and I had foolishly selected Spanish, of course the menu was Catalonian. There was far more Catalonian than I was expecting, and I started to notice just how bilingual Barcelona is.