The first leg of this trip was quite long, as usual. Canberra to Melbourne, Melbourne to Singapore, Singapore to Dubai, Dubai to Barcelona. Did you know Barcelona is still over 7 hours away from Dubai? I was really hoping for a short 4 hour flight after boarding in Dubai, but no, another seven hours all in daylight. I felt somewhat cheated. I'd already made 2 stops, why wasn't I in Spain yet?
Waiting around the baggage carousels I found my parents after they got off their flight from Zurich. We found their bags and set off to find a taxi.
Our first place we were staying at was an Air BnB, the only contact details we had for the host was a Spanish phone number, and the Air BnB app. While we were still in the airport I sent them a message that we'd be about 30min and they could meet us out the front of the apartment complex, they asked that I call them when we arrived. We agreed to call them when we arrived, in that I lost Wi-Fi  before I could message them back when we got in the taxi and quickly realised that even if I wanted to pay for roaming data or send a text message on my Australian SIM I couldn't.
The taxi driver was confident he could find the place we were going, I think he was a little surprised it wasn't just a hotel and it was a residential address on a main road in Barcelona, a little way out of the touristy areas.
A couple of U-turns, a quick trip around a block with one-way streets, and we were deposited on a sidewalk outside an apartment block, where we managed to find our Spanish host. Looking at the building I thought, Barcelona is probably going to agree with me.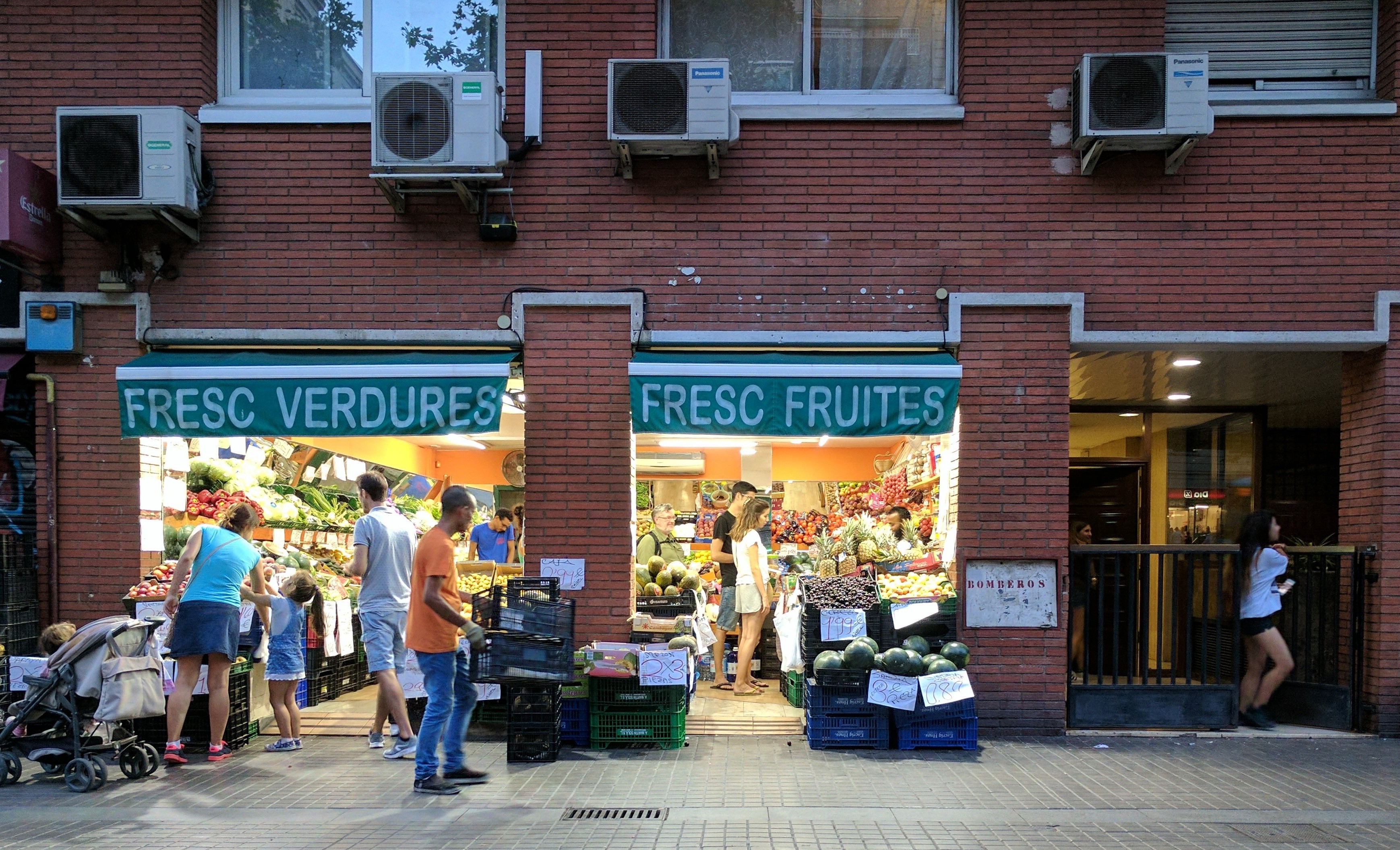 The area we were in was walking distance from the Magic Fountains and the National Museum. Each block was a one apartment building with around 8 floors of residences.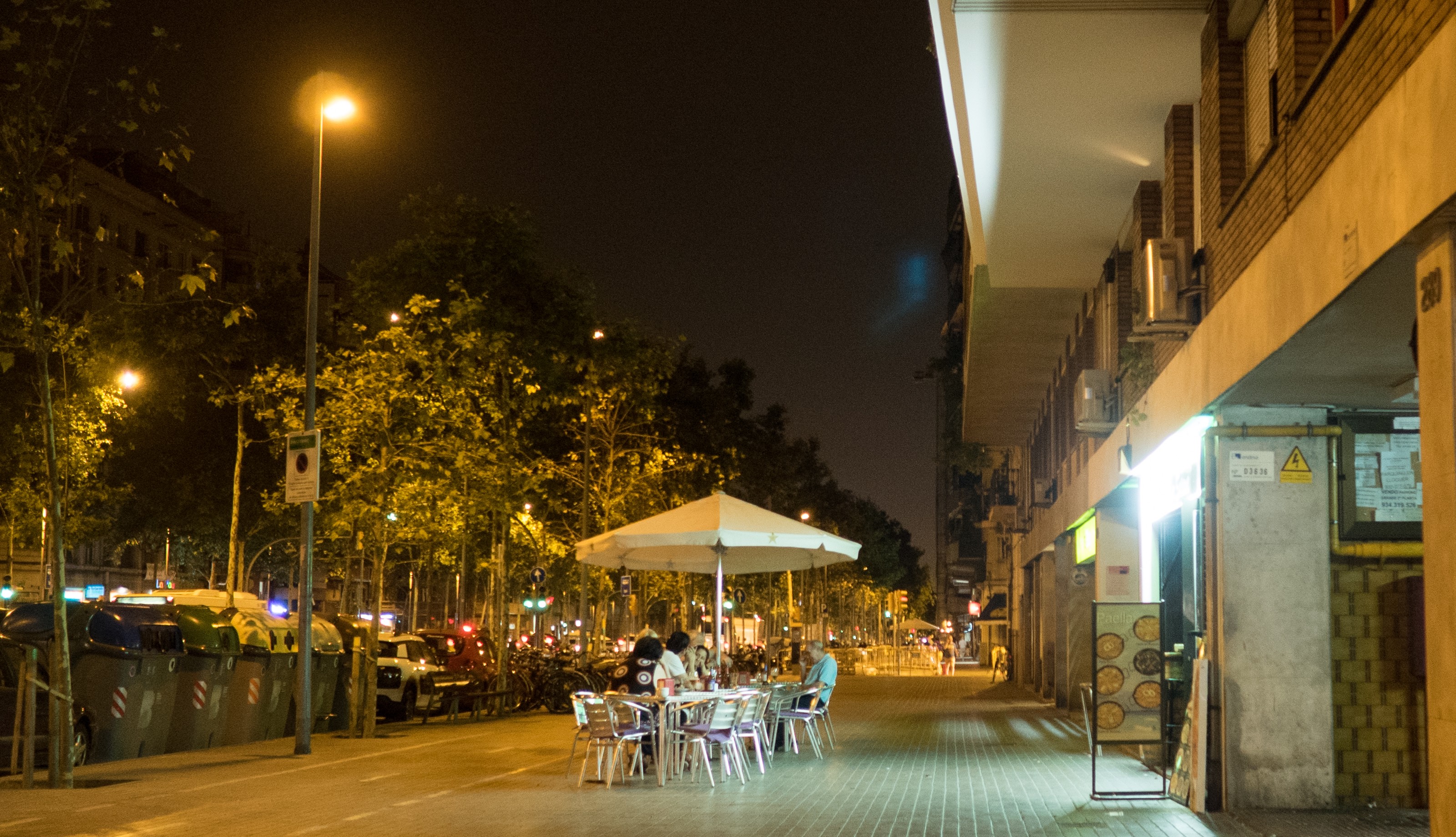 At ground level there is a shop or two on the street. Sometimes a restaurant, sometimes a chemist, or a clothing store or grocers. In the evening the restaurants put tables and chairs out onto the sidewalk where it was a little cooler to sit in the evening. It was quite normal not to cook in your place, even if you had a kitchen, and eat out. The restaurants weren't fancy, there was no English menu, it was simple food that was quite affordable.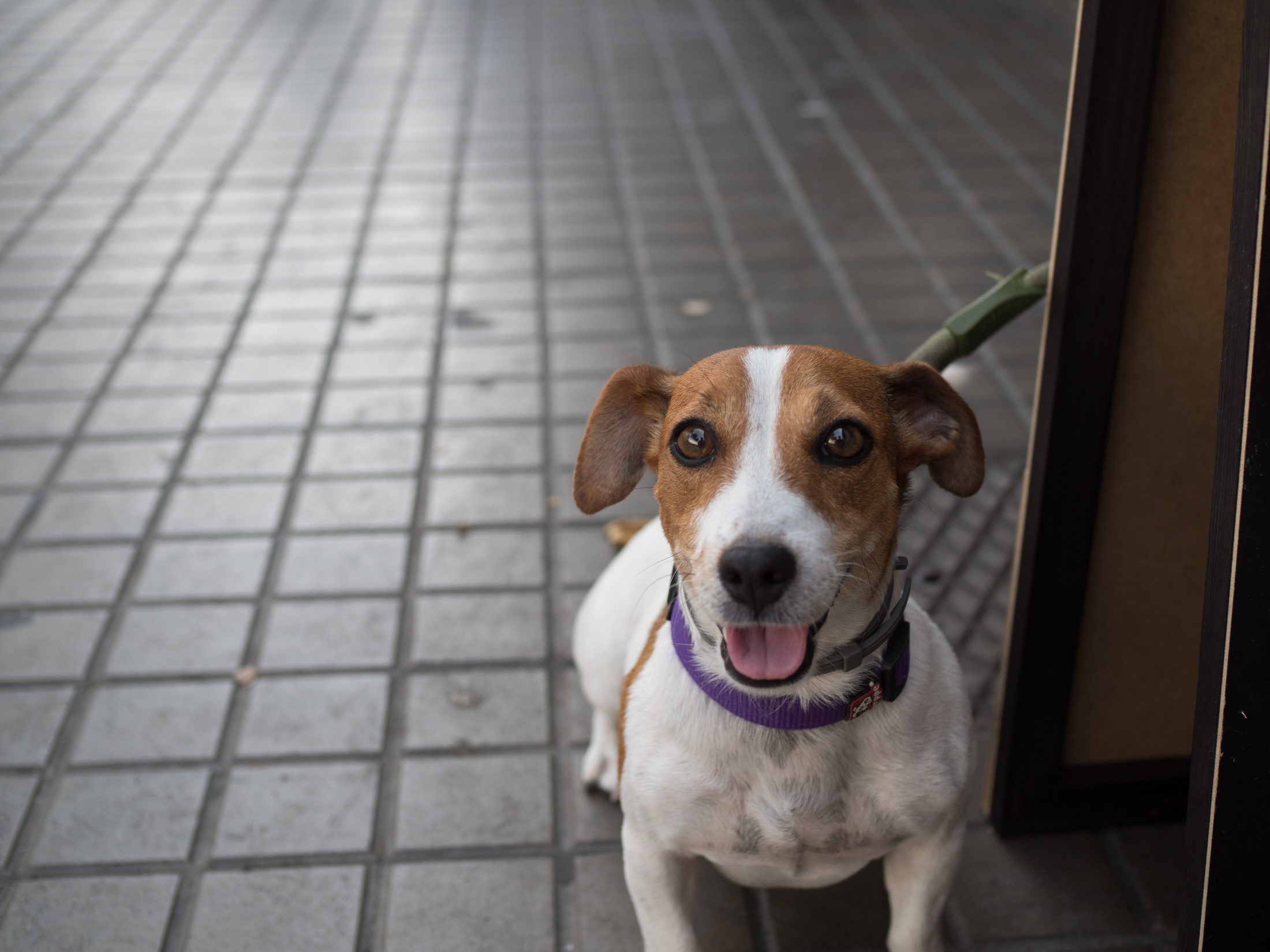 Our apartment was quite small by Australian standards, but a great size for the short stay. Two bedrooms, a living area, a kitchen, it even had two bathrooms. It also had a note stuck on the wall with the Wi-Fi password. It was right at the top of the block which had two small lifts with manually operated doors.
That evening we walked up the street towards the subway station and the fountains. I found a tiny phone store under an apartment block two streets up and managed to get a SIM card, and charge it up with some GBs of data.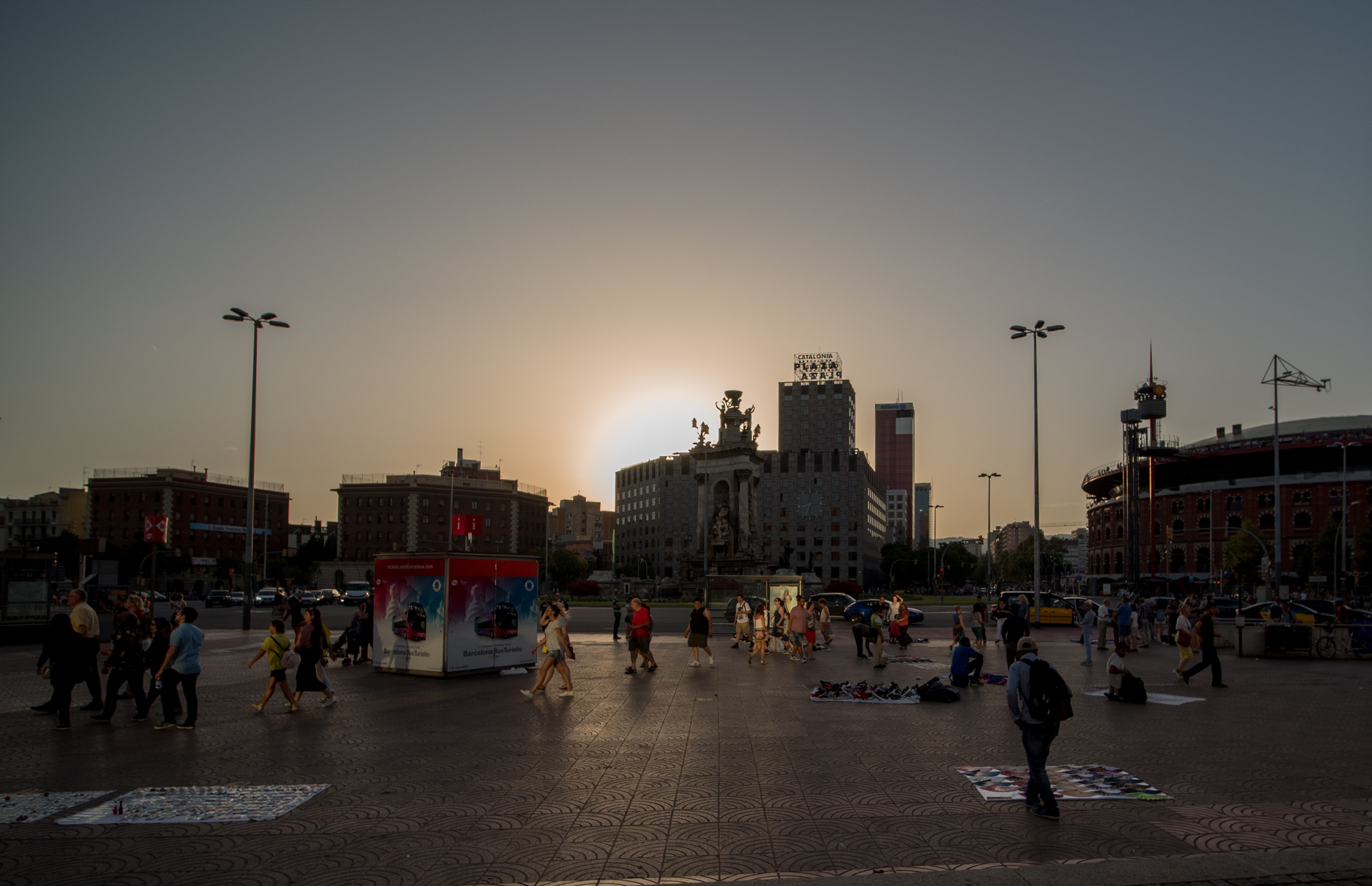 We did a lap of the roof of Arenas – a shopping centre built to look like an old colosseum – which had good views of the area.
There were quite a few fancy looking restaurants which we avoided. We found a small cafe thing open on the ground floor that had pizzas and pictures of them to point at. It was heading towards 8 PM, and we were wondering where everyone else was, but I think it was still a bit early for some of the locals to be having dinner.