Since visiting Paris for the first time in 2009 I haven't been much of a fan. I enjoyed a lot of it, the museums mainly, but there was a lot that didn't enjoy. When I went back in 2015 I was determined to like it, but Paris fought back, and I figured I didn't need to go to Paris again.
I was looking forward to going to somewhere in France other than Paris on this trip.
We left out hotel in Andorra quite early and caught a taxi down the valley to the bus station and lined up with everyone else.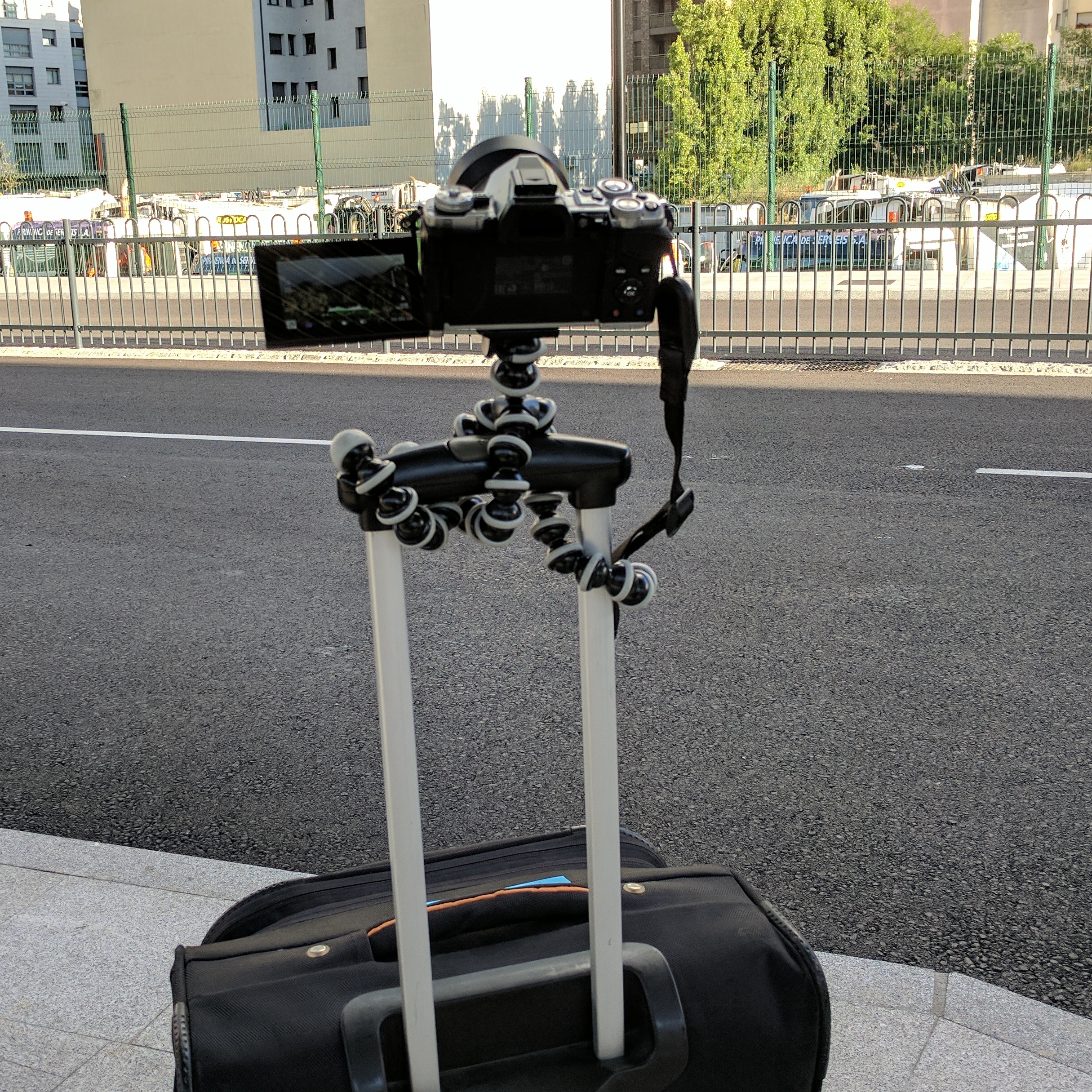 The bus wasn't full on the way back to Barcelona, and I had two seats to myself.
We had lunch at Barcelona Sants station before having our luggage x-rayed for the TGV to Nimes.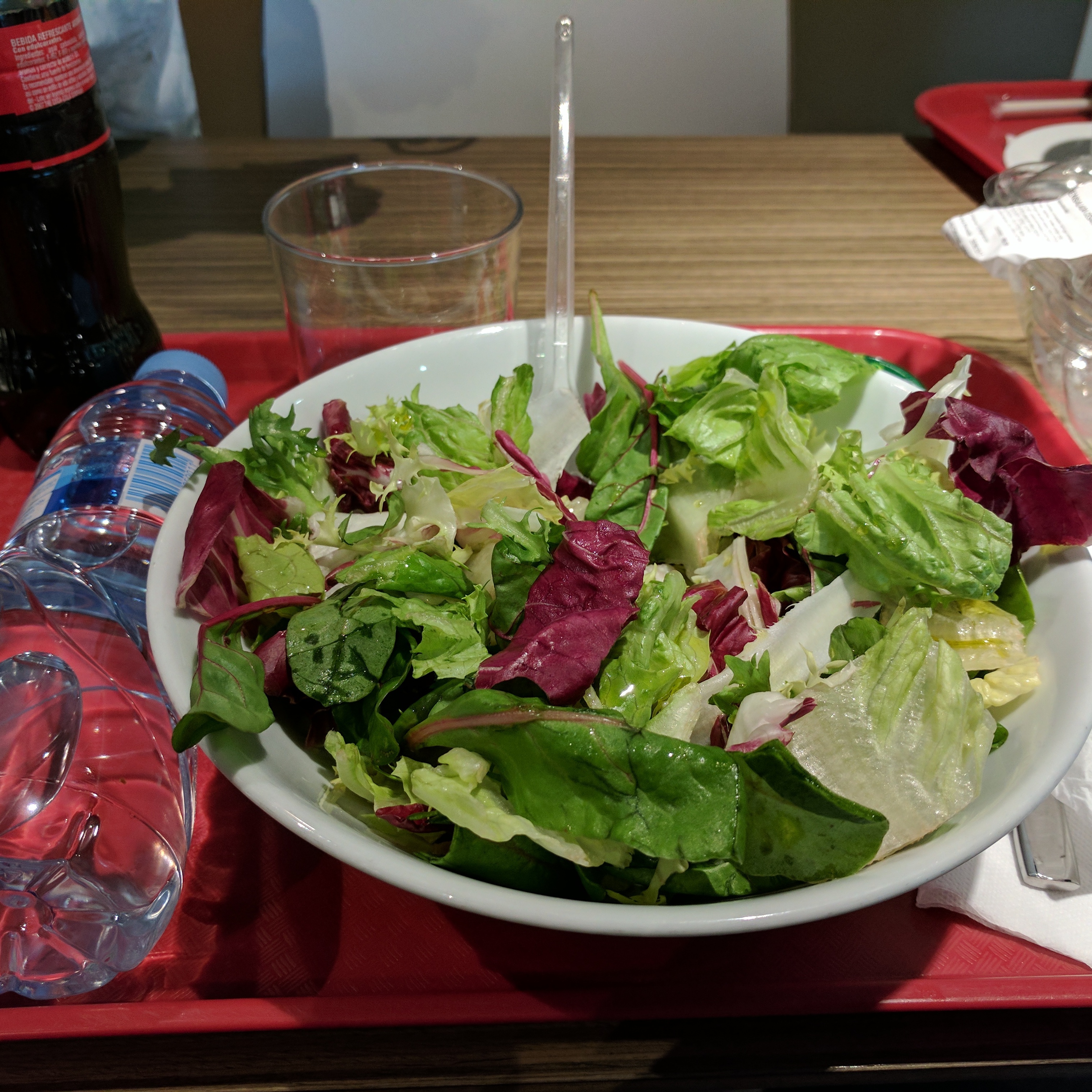 TGV train to Nimes in France was comfortable, and quite fast. A couple of stops before Nimes in France a small school trip got on, about 15 kids and a few teachers, and a lot of bags. They were only going to a couple of stops and all sat down in in the stairs between the upper and lower decks of the train.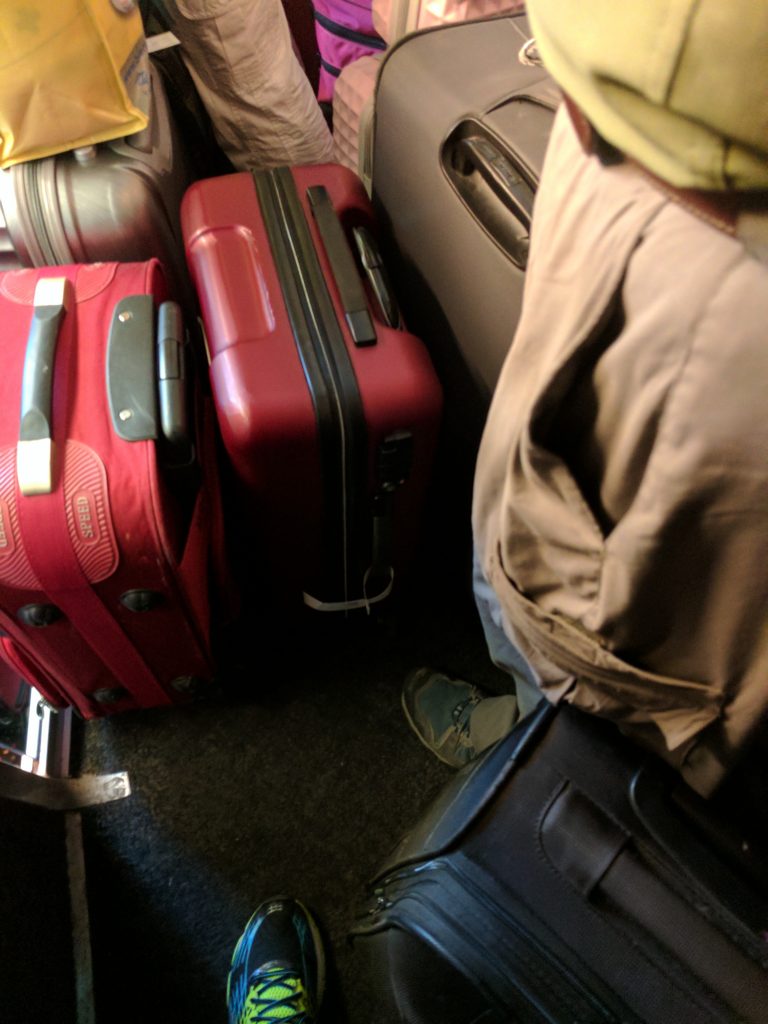 When the train stopped in Nimes we all started passing bags down from the upper level  to teachers at the exit to pile up on the platform, while trying to keep the kids under control.
Our hotel in Nimes was a short taxi trip from the station in a light industrial / heavy retail area with furniture and "big box" stores. They were going for a minimalist chic vibe by not having a reception desk, but setting up some desks that everyone would awkwardly stand around, blocking people from walking past.
The rooms were huge. Mine had the standard furniture of somewhere to sit, a small table and bed. For some reason my parent's room missed out on the somewhere to sit and a table. They had even paid a bit extra for a "suite" that was supposed to have more space. They did however manage to score a dishwasher, without any dishes in the room.
There was an error in translation somewhere, and the hotel staff just insisted there was a couch and table in the room, like it was hiding under a bed somewhere. After they looked inside the room they agreed to remedy the situation, but it was too late, I had completed my reviews on Google and where I had booked my room.
France wasn't doing itself any favours.